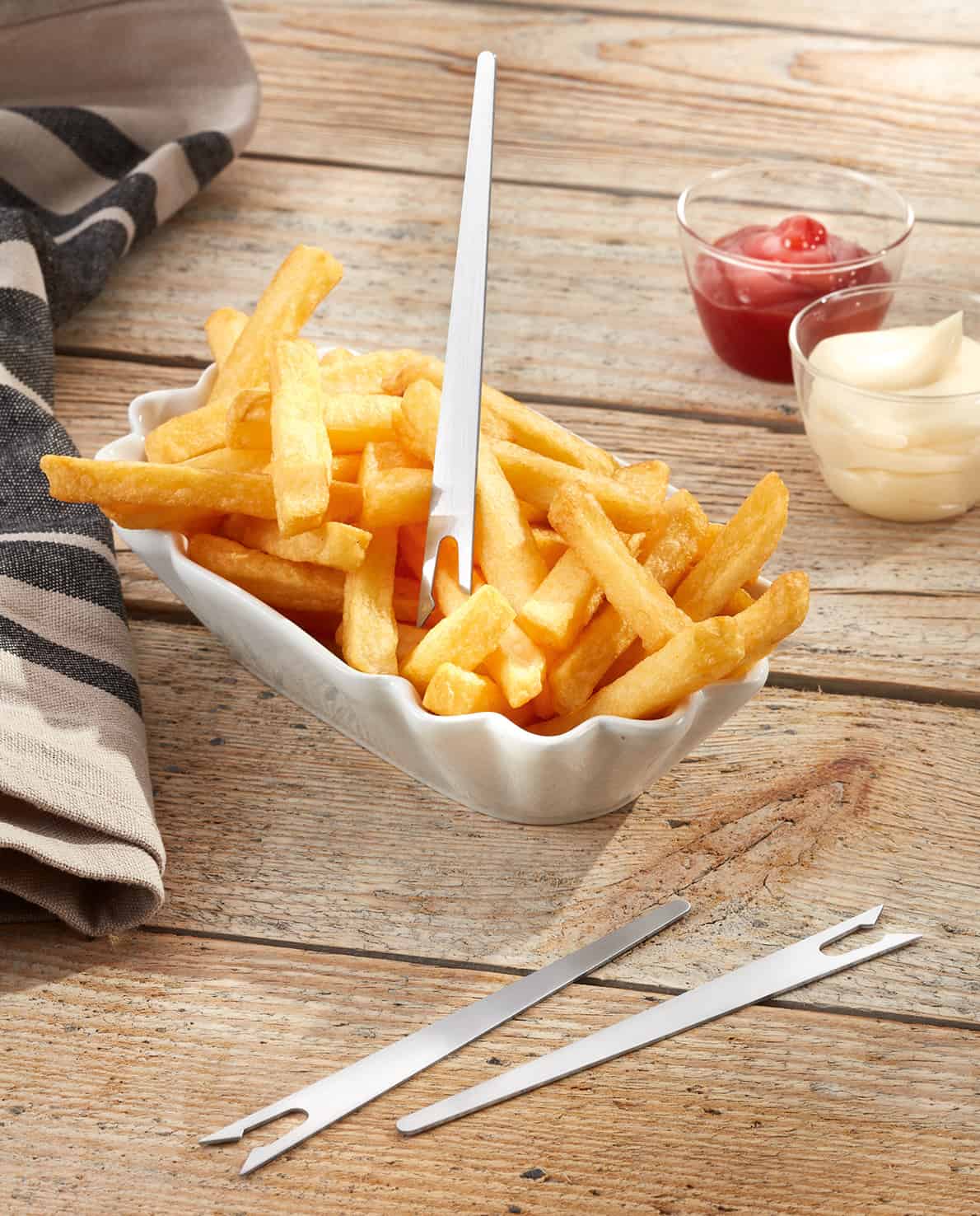 "Less Waste" product made from our triangle turners
Our triangle upcycled forks are a real "Less Waste" product. They are made from the punched slots of our turners and thus material is used that would otherwise have to be recycled and remelted.
They are ideal for french fries, olives or cheese. Made from stainless steel, they are even more sustainable than their wooden counterparts as they are non-disposable and can be easily cleaned in the dishwasher.
Made from the punched slots of our turners
Made in Solingen / Germany
Material: Stainless steel, hardened
RRP: € 2,90 – € 15,00 (at 19% VAT)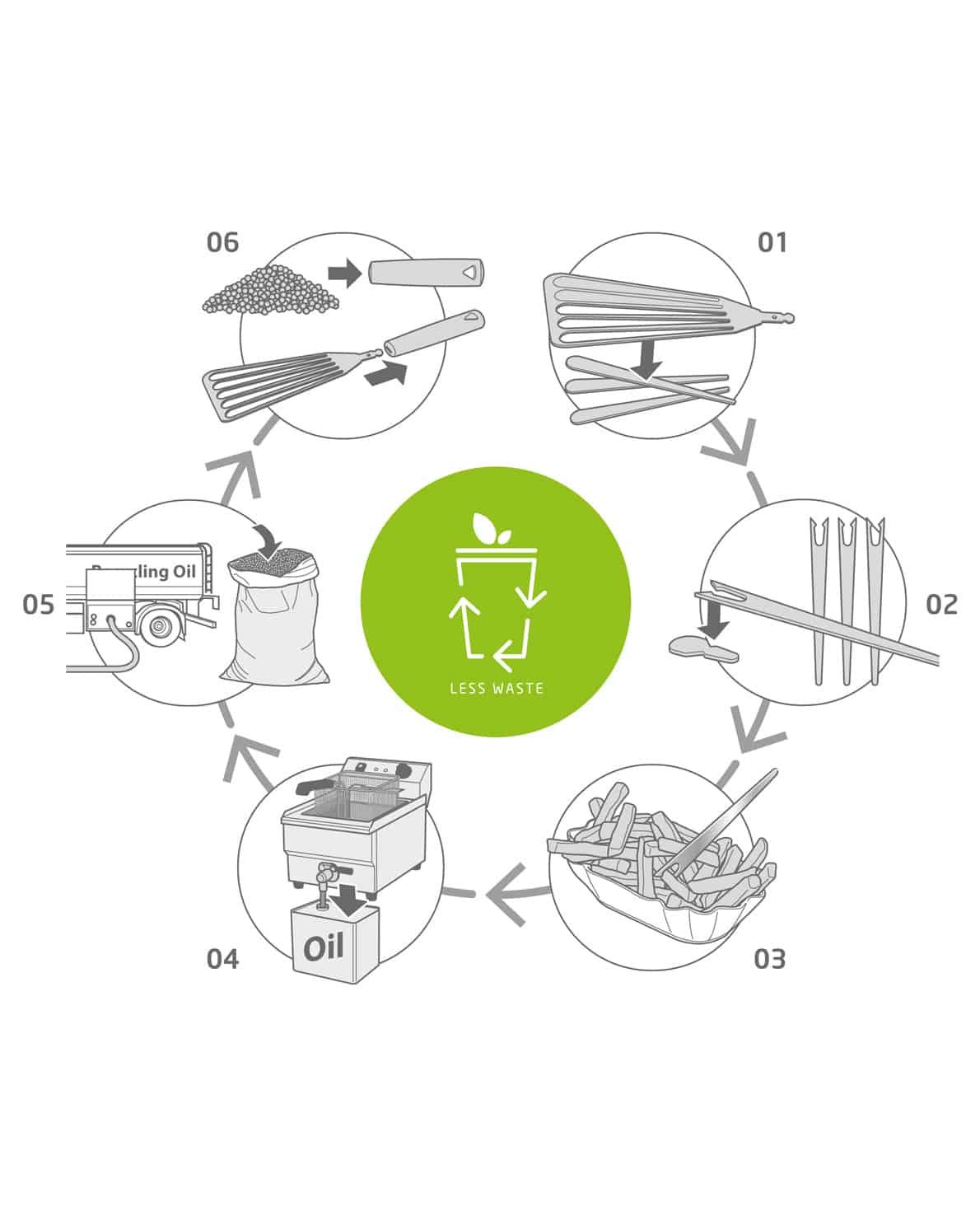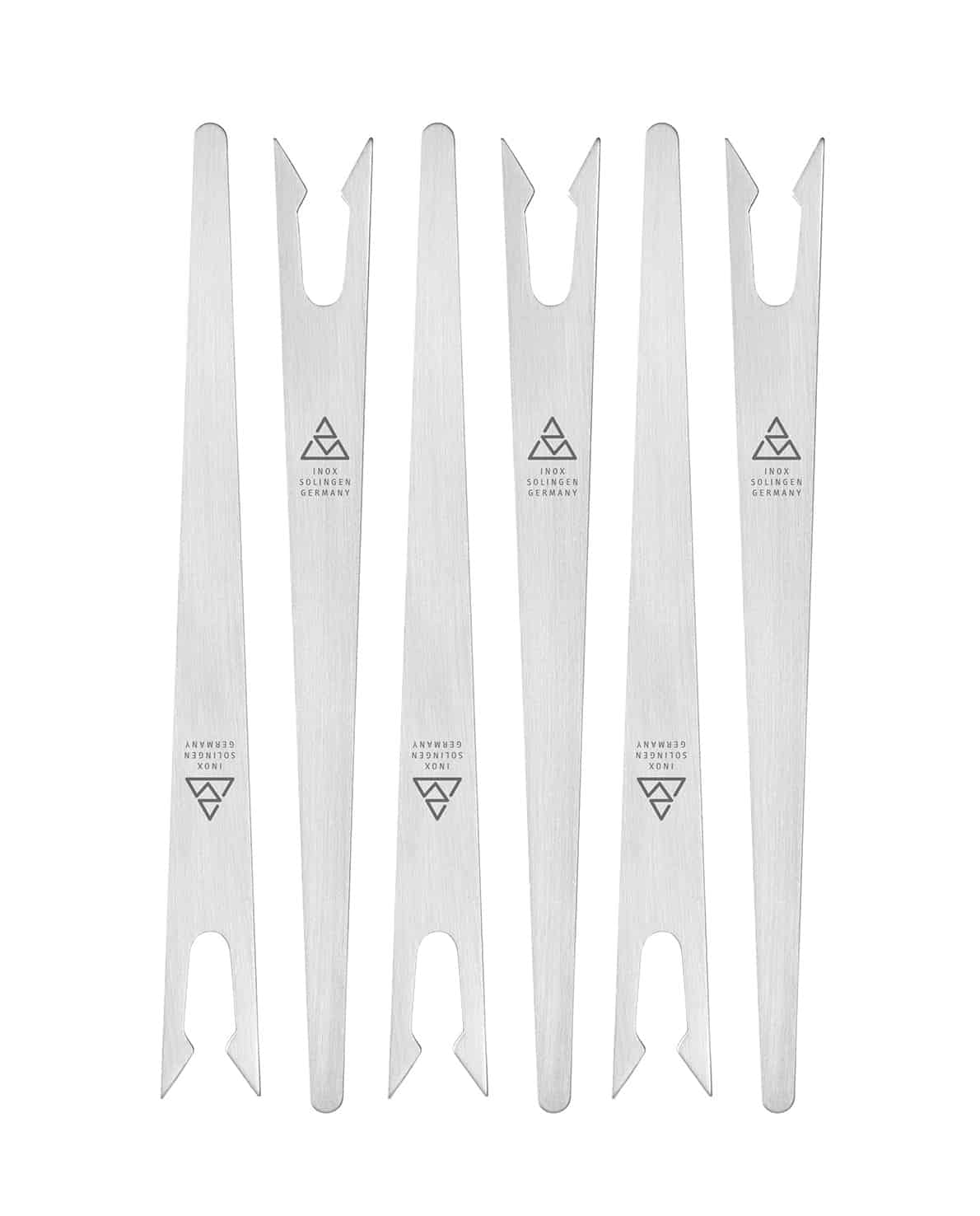 Christine Kelch

GENERAL MANAGER

Tel. 0212 / 22 115-0

Miriam Schildmann-Forestier

MARKETING & COMMUNICATION

Tel. 0212 / 22 115-32
triangle stands for high-quality creative kitchen tools for home cooks and professional chefs. As a Solingen based company since 1946 we are a third-generation family owned business and are committed to quality, functionality and sustainable production.