Potato holder SENSE in a timeless design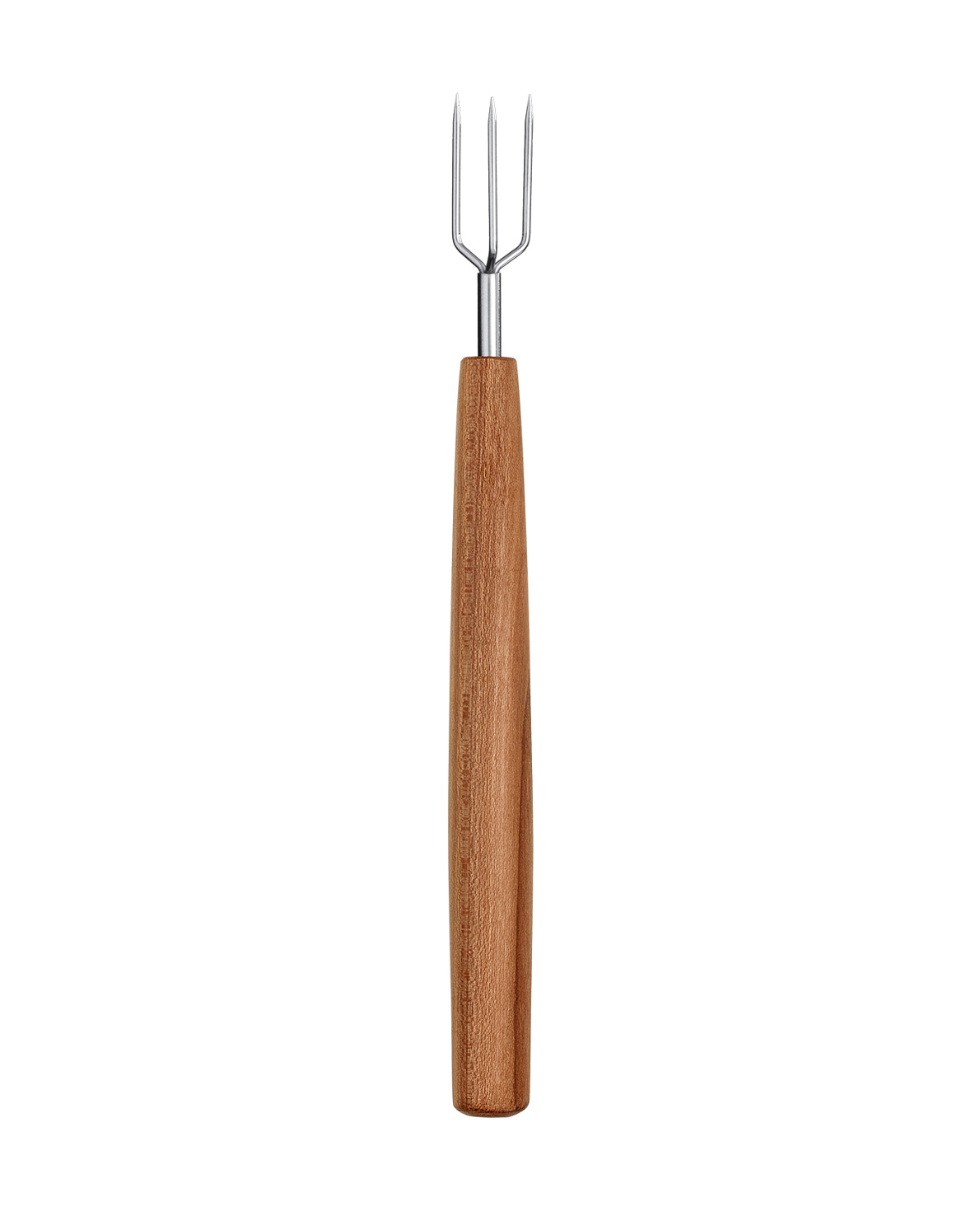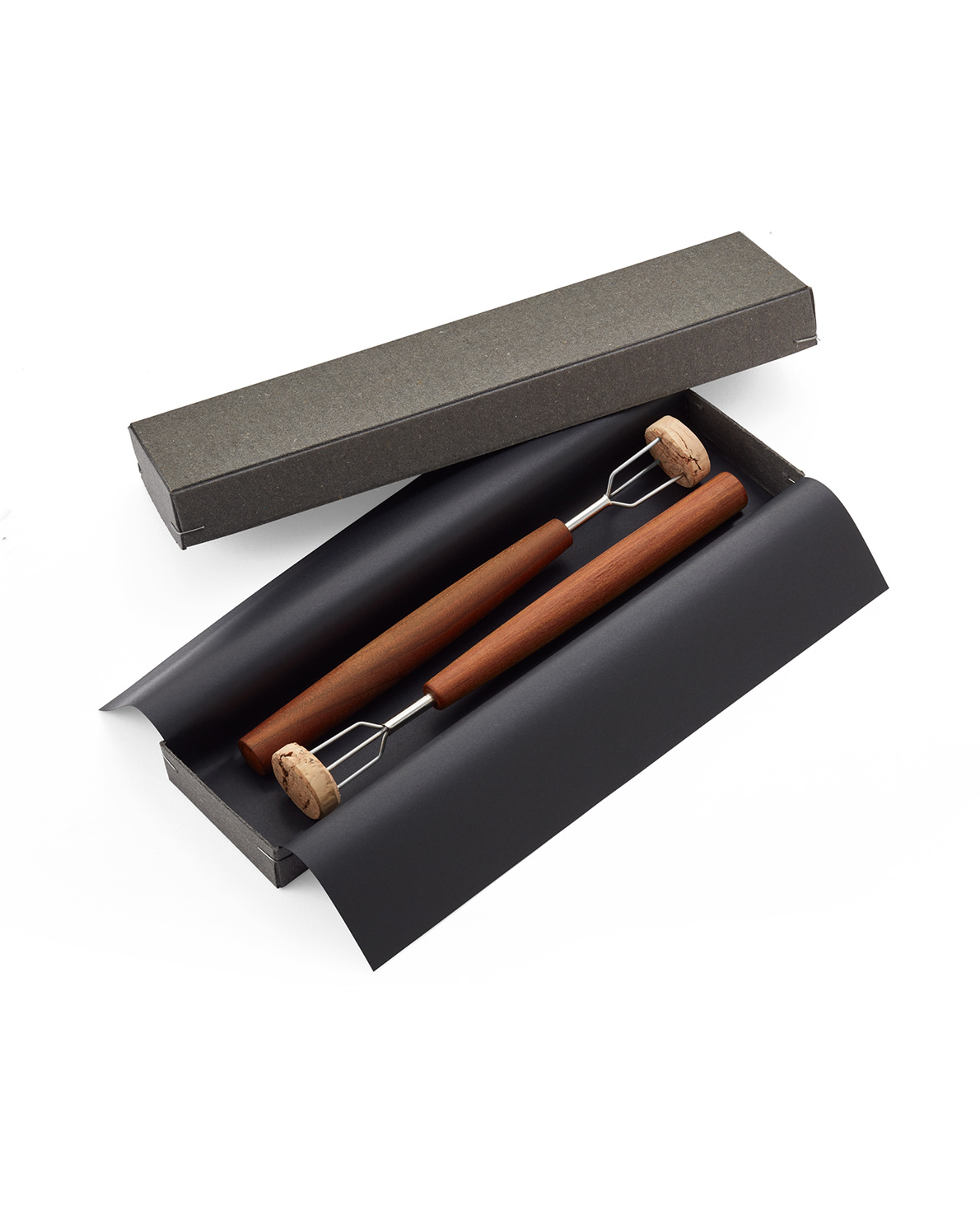 Comfort and sustainability
For peeling, fondue, raclette or as a picker for olives – the triangle potato holder SENSE can be used in many ways at the table. Even corn on the cob can be eaten with the help of it.
Die Pellkartoffelgabel SENSE mit Pflaumenholzgriff ist originell. Sie ist praktisch und glänzt durch ihr elegantes, schlankes Design. Ihre Anwendung bereitet Vergnügen und ist dabei ein wahrer Augenschmaus.
Der feine Griff ist nachhaltig und gleichzeitig nobel und optisch ansprechend. triangle verwendet hierfür regionales Pflaumenholz und unterstützt damit eine nachhaltige Holzwirtschaft und kurze Transportwege. Die Griffe werden im Sauerland gedrechselt, anschließend in Solingen fein bearbeitet und mit Funktionsteilen aus Edelstahl konfektioniert. Gefertigt wird selbstverständlich mit Ökostrom.
Made in Solingen / Germany.
The potato holder SENSE is available individually or in a set of 2.
The set of 2 is delivered in a noble reusable gift box.
Material:     FSC-certified plum wood, stainless steel
RRP € 15,00 (at 19% VAT), single
RRP € 32,00 (at 19% VAT), set
Christine Kelch

GENERAL MANAGER

Tel. 0212 / 22 115-0

Miriam Schildmann-Forestier

MARKETING & COMMUNICATION

Tel. 0212 / 22 115-32
triangle stands for high-quality creative kitchen tools for home cooks and professional chefs. As a Solingen based company since 1946 we are a third-generation family owned business and are committed to quality, functionality and sustainable production.