triangle burger spatula classic wood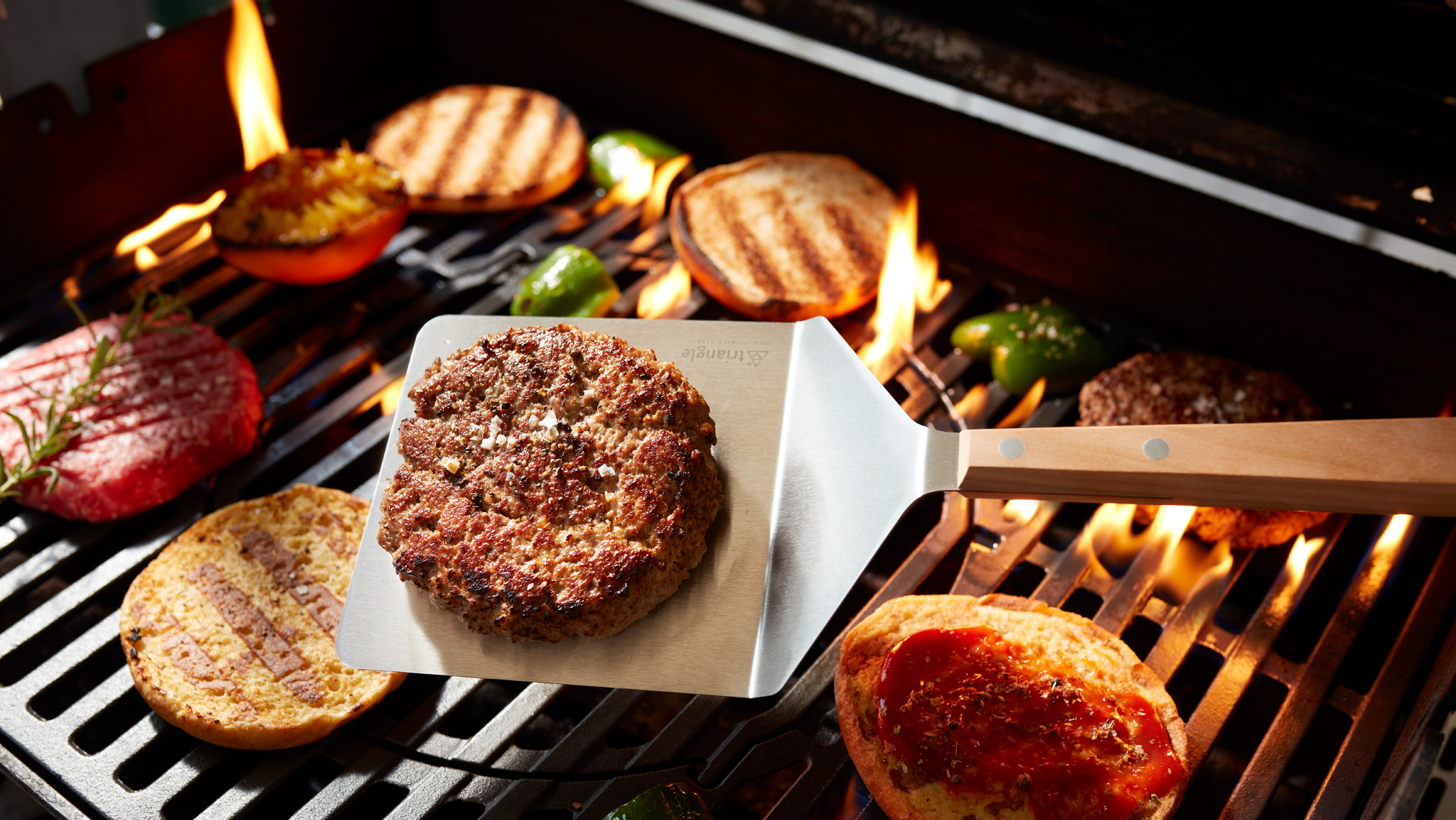 The extra large burger spatula handles all tasks on the grill. Whether craft and smash burgers or steaks, the 14 x 14 cm work surface supports and turns safely.
For extra stability, this pallet is not flexible, but offers a consistently high material strength. Only the front edge is ground thin so that it can easily slide under the food to be grilled and to be removed from the grate.
FSC-certified cherry wood and extra-long handle too keep the distance from the flame. Handmade in Solingen.
For craft and smash burgers, steaks and even more!
FSC-certified German cherry wood
Made in Solingen / Germany
Material: Stainless steel, FSC-certified German cherry wood
Recommended retail price: € 47,00 (at 19% VAT)
Christine Kelch

GENERAL MANAGER

Tel. 0212 / 22 115-0

Miriam Schildmann-Forestier

MARKETING & COMMUNICATION

Tel. 0212 / 22 115-32
triangle stands for high-quality creative kitchen tools for home cooks and professional chefs. As a Solingen based company since 1946 we are a third-generation family owned business and are committed to quality, functionality and sustainable production.