The "Sense" cheese set from Solingen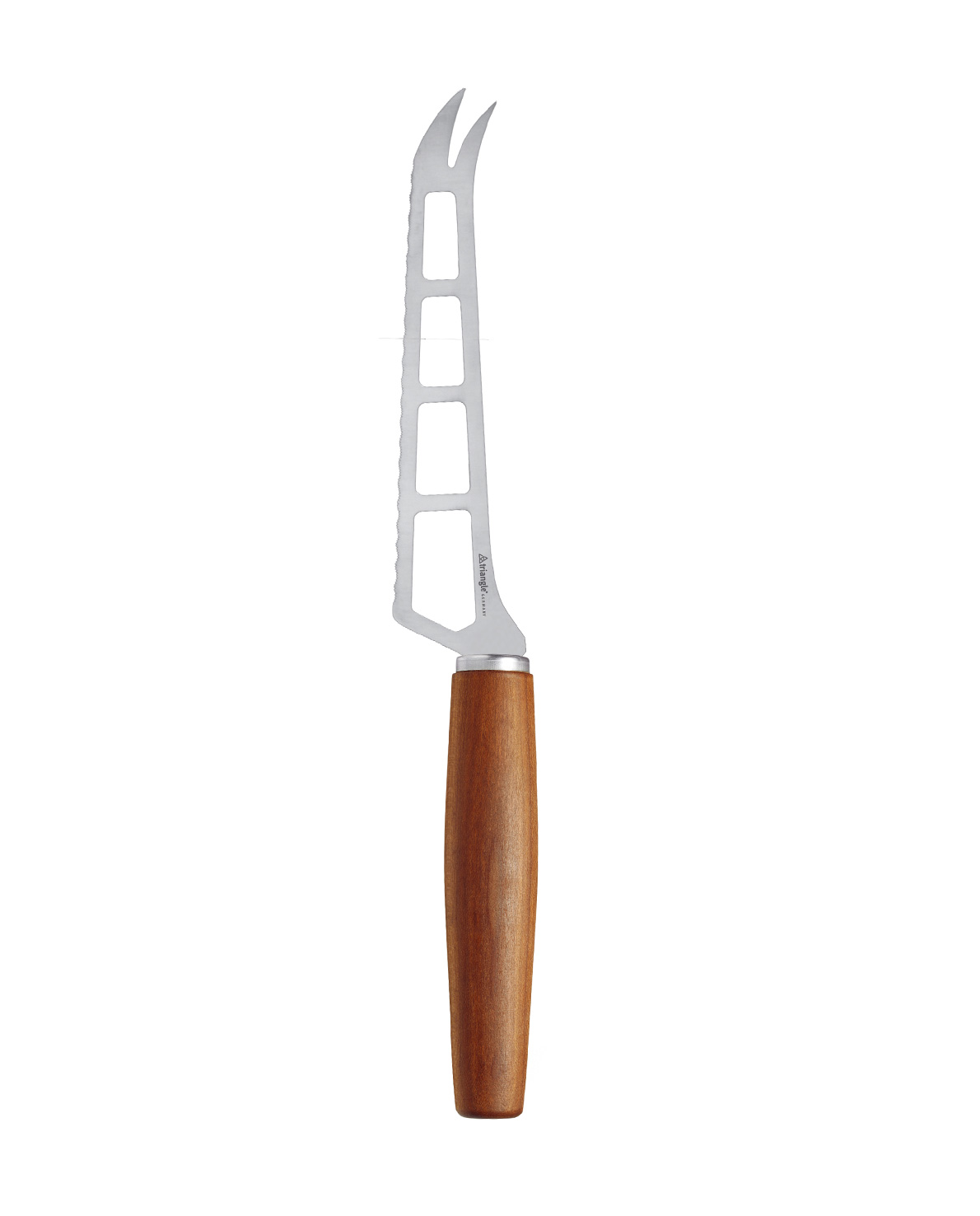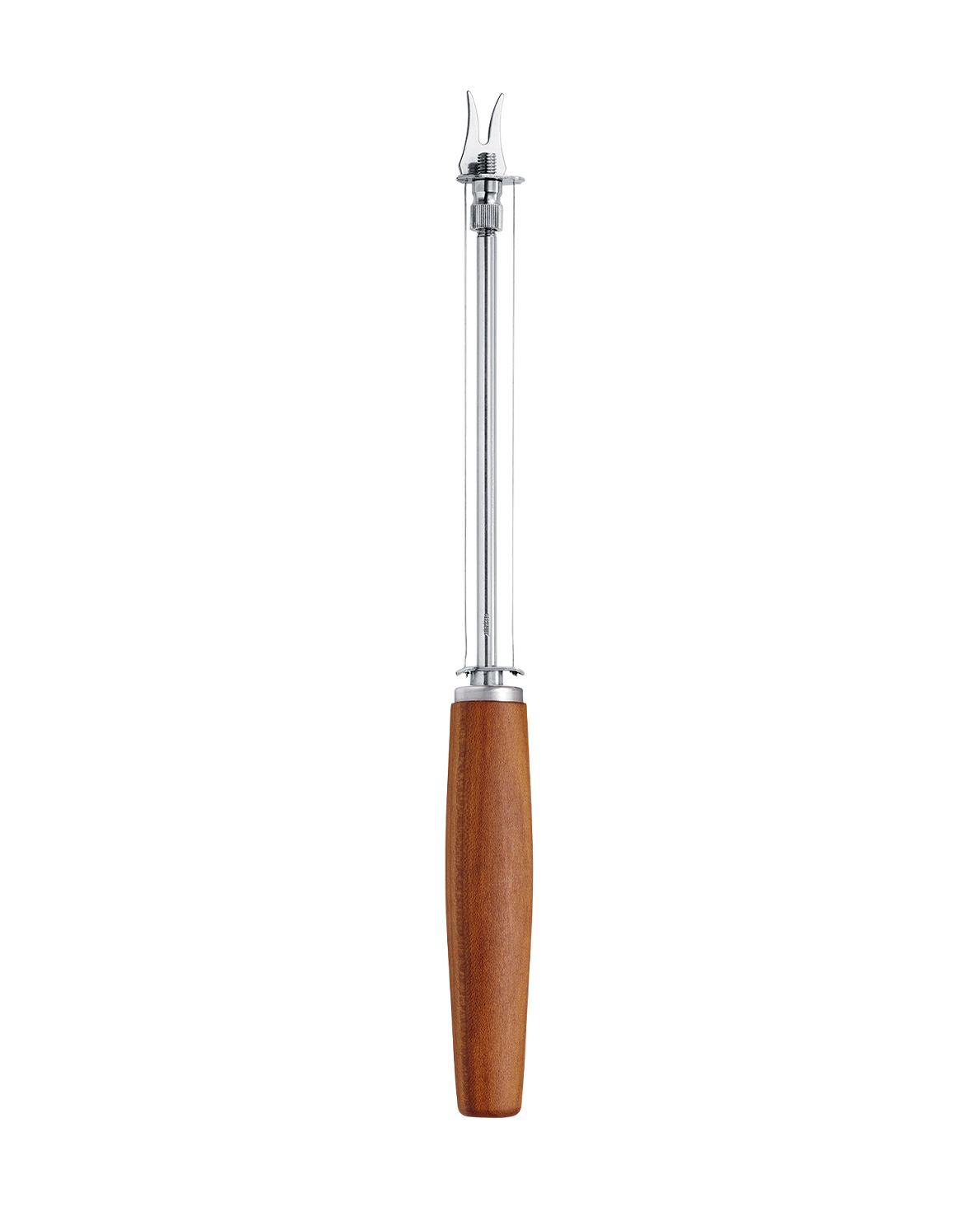 Handcrafted, noble and sustainable.
The traditional manufacturer triangle is celebrating its 75th anniversary in 2021, and has launched a series called "Sense" that touches your senses. Every kitchen tool of this collection impresses with artisanal production and FSC-certified plum wood.
The Sense cheese set consists of a classic cheese knife with a perforated blade for soft cheese and a wire cheese cutter for perfect slices of firm cheese.
The handles are turned in the Sauerland, then finely finished, oiled, and handcrafted with functional parts made of stainless steel in Solingen.
Spare parts are of course available to ensure a long product life.
All "Sense" products are delivered in a stylish and reusable gift box made from recycled cardboard.
Available in well-stocked retailer shops and on triangle-tools.de.
Cheese knife and wire cheese cutter
Stylish and reusable gift box made from recycled cardboard
Made in Solingen / Germany
Material: Knife: stainless steel DIN 1.4034, hardened (blade steel) Cheese cutter: stainless steel DIN 1.4016, Handles: German plum wood, FSC-certified, oiled
Recommended retail price: € 68,00 (at 19% VAT)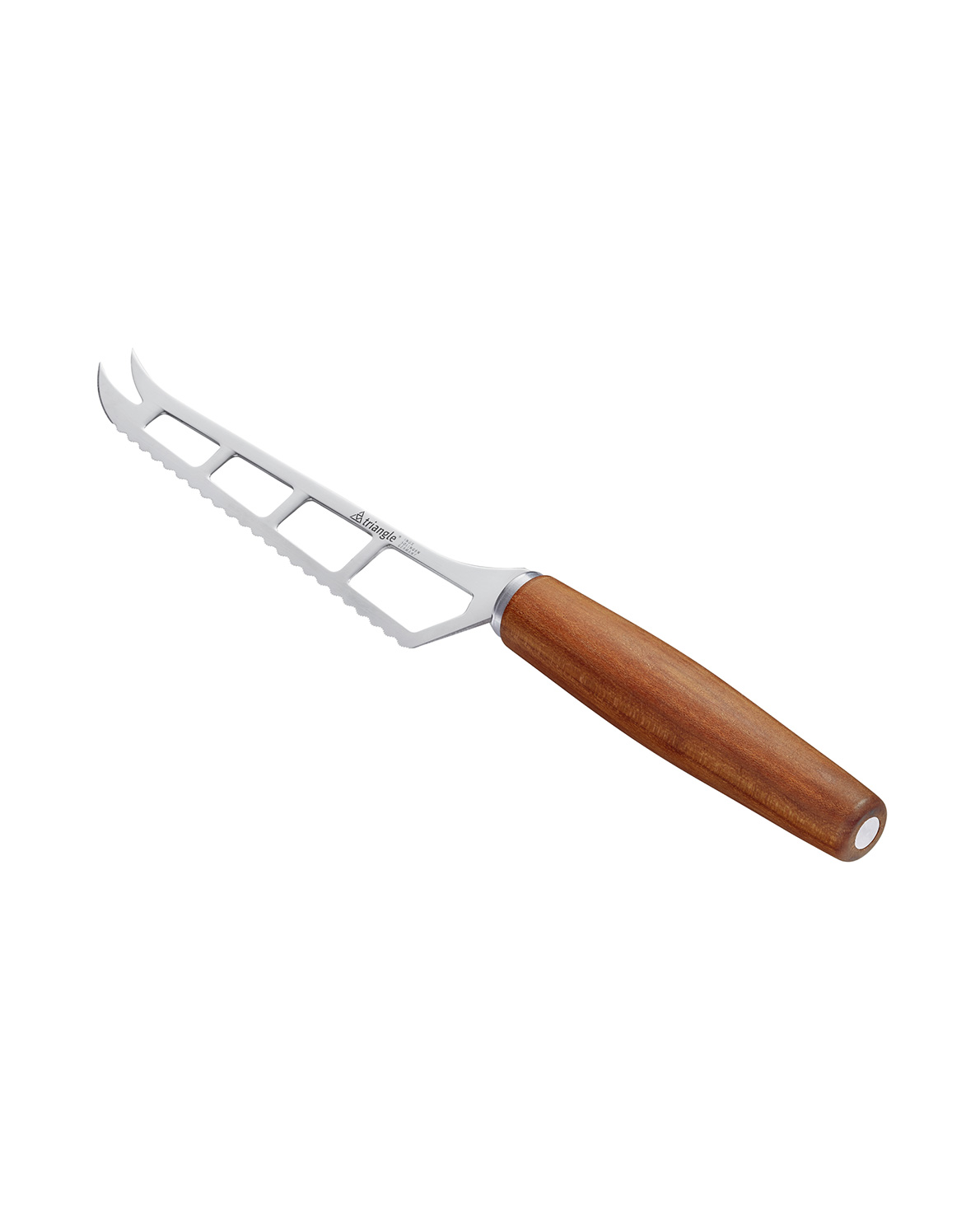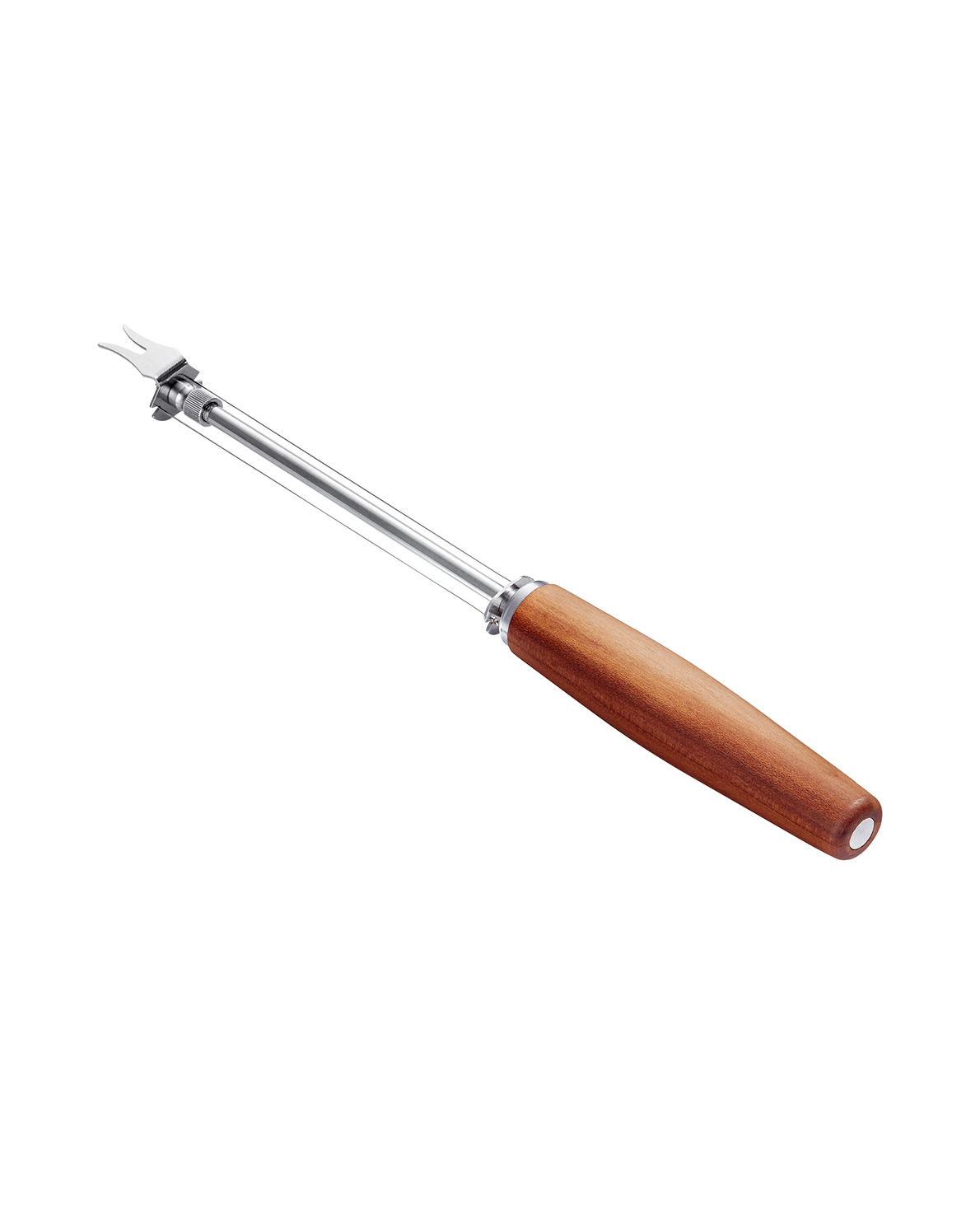 Christine Kelch

GENERAL MANAGER

Tel. 0212 / 22 115-0

Miriam Schildmann-Forestier

MARKETING & COMMUNICATION

Tel. 0212 / 22 115-32
triangle stands for high-quality creative kitchen tools for home cooks and professional chefs. As a Solingen based company since 1946 we are a third-generation family owned business and are committed to quality, functionality and sustainable production.