The compact vegetable slicer with unique parabolic blade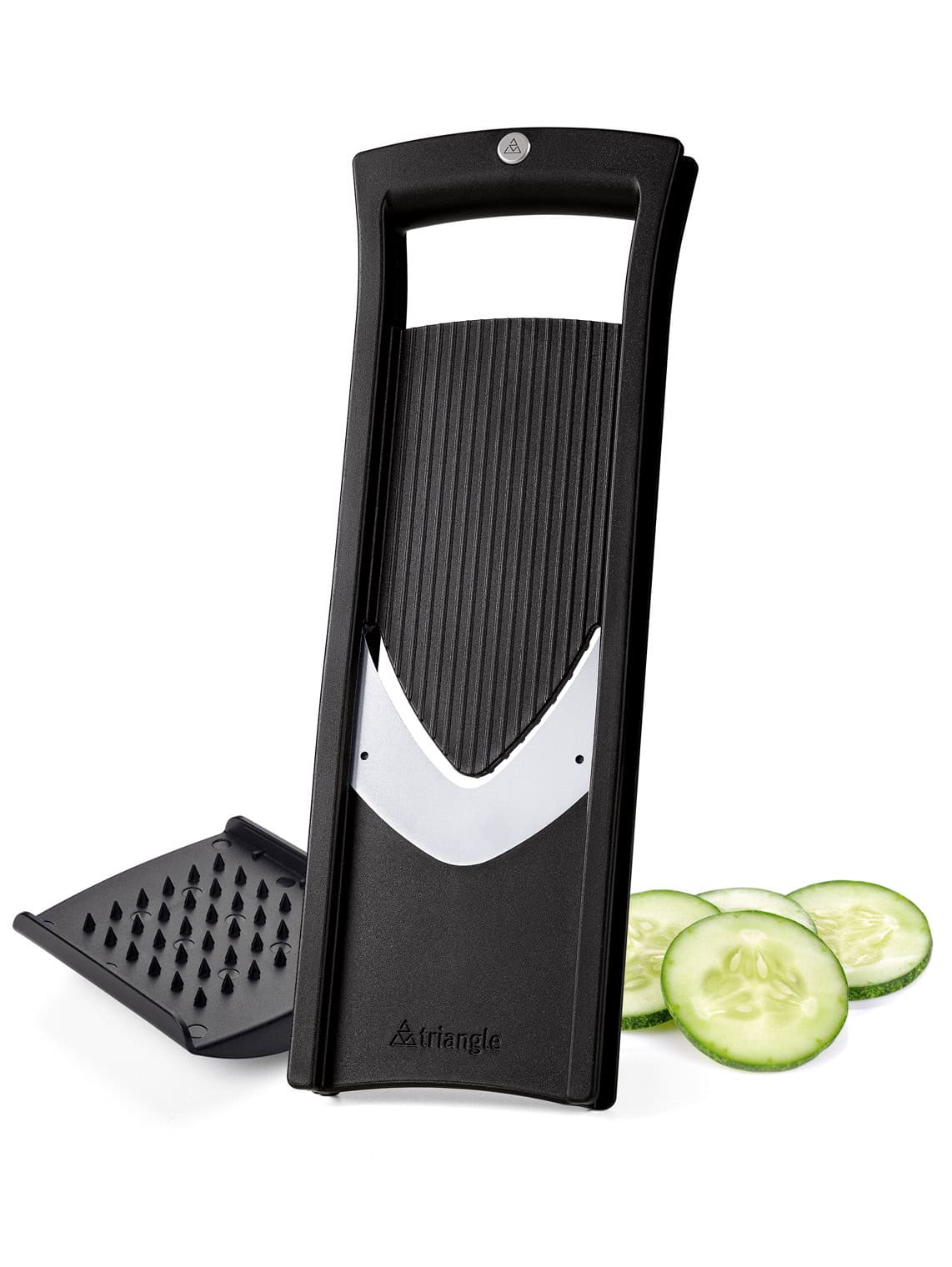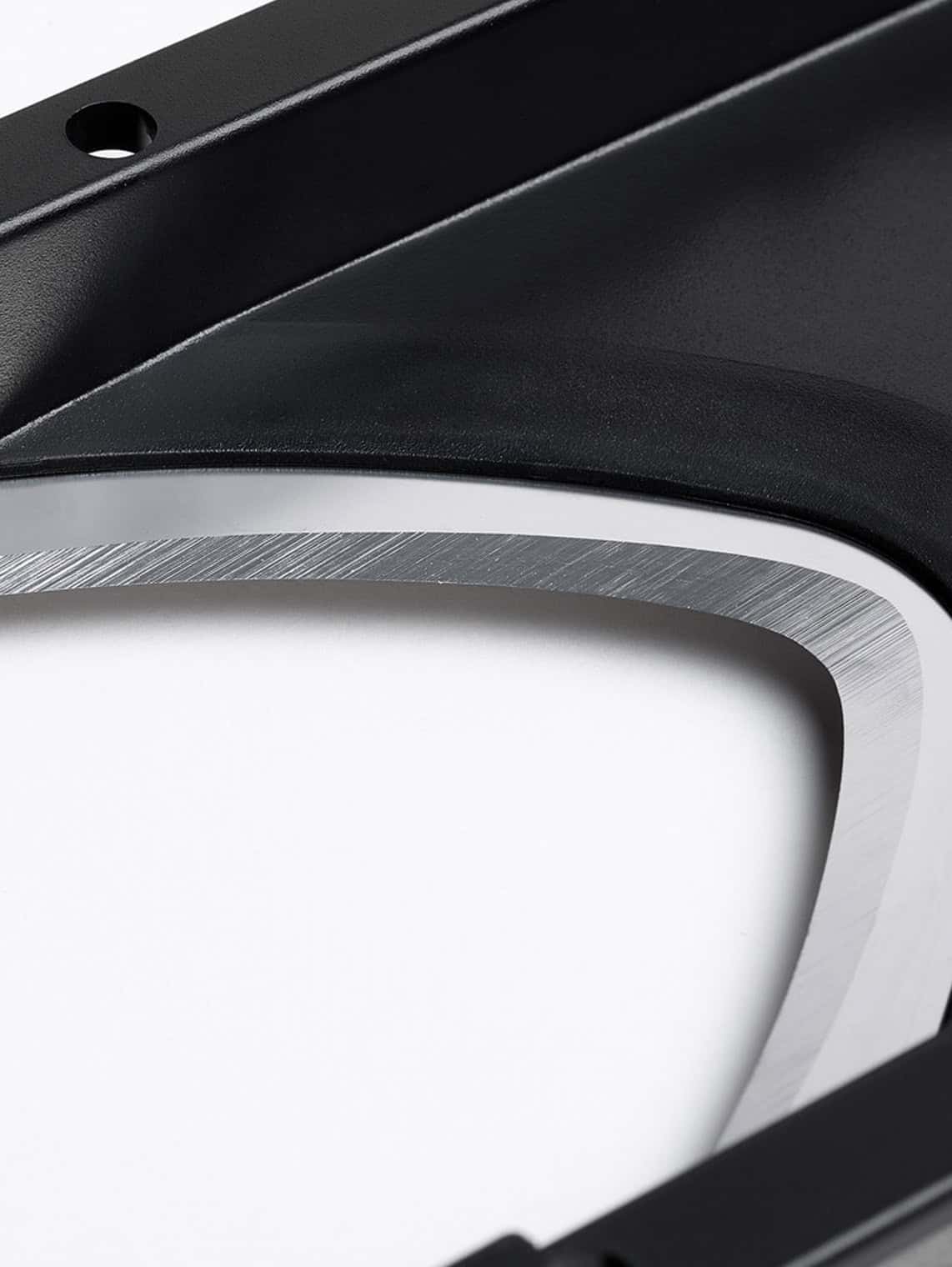 With patented blade: The triangle vegetable slicer 2 mm
In 2019, triangle adds a handy, compact version for 2 mm thick slices of its popular parabolic slicer to the range. Unlike well-known straight or V-shaped planing blades, the blade of the vegetable slicer developed and patented in Solingen is curved in a parabolic shape. The cutting angle changes constantly and mimics the rocking, smooth cut of a chef's knife. The result is a previously unknown cutting performance and a blade that holds its extreme sharpness for a very long time.
A safety holder with integrated blade guard ensures safe working and allows processing to the last slice. Used as blade protection it guarantees the permanent extreme sharpness of the expertly hardened blade and prevents accidential injury.
triangle is committed to sustainable production and uses alternative materials whenever possible. For the sake of the environment, the slicer therefore consists of a high quality and food safe PA eco-plastic with 30% straw fiber content.
Material:Stainless Steel, hardened; PA plastic with 30% wheat straw
Measurements: 25 x 9 x 4 cm
Recommended Price: 19,90 Euro incl. 19% VAT
patented parabolic blade (no. 20 2016 104 505) with special grinding
rocking cut for highest cutting performance
blade made of high-quality, hardened steel for extreme and long-lasting sharpness
with 2-in-1 End Holder / Blade Protection
Christine Kelch

GENERAL MANAGER

Tel. 0212 / 22 115-0

Miriam Schildmann-Forestier

MARKETING & COMMUNICATION

Tel. 0212 / 22 115-32
triangle GmbH is a Solingen-based third generation family owned business that manufactures and develops kitchen tools since 1946. The product portfolio comprises professional chef's tools as well as high-grade tools for creative cooking. Perfect functionality, superior quality, sustainable production and the continuous development of innovations are our focus.