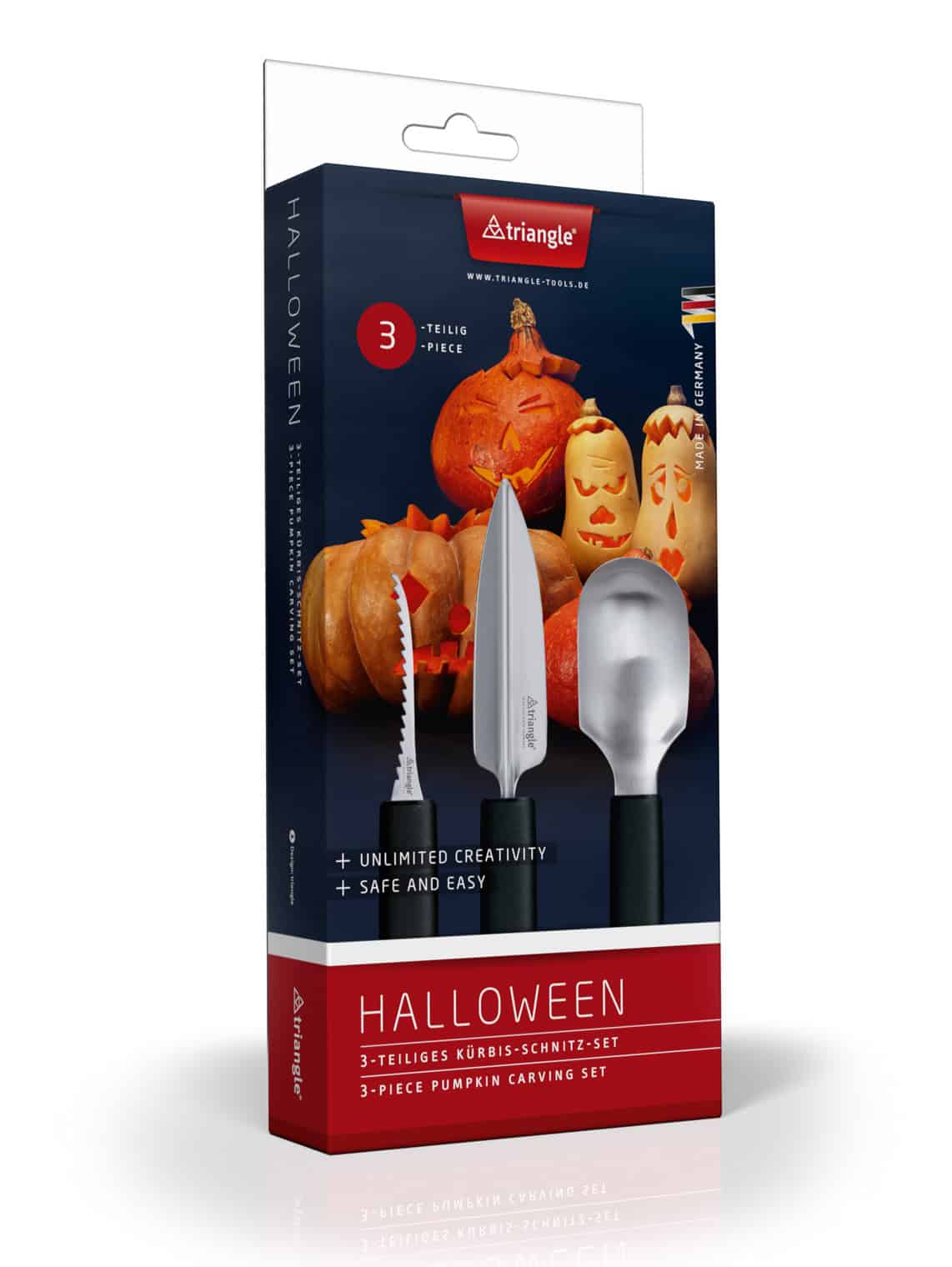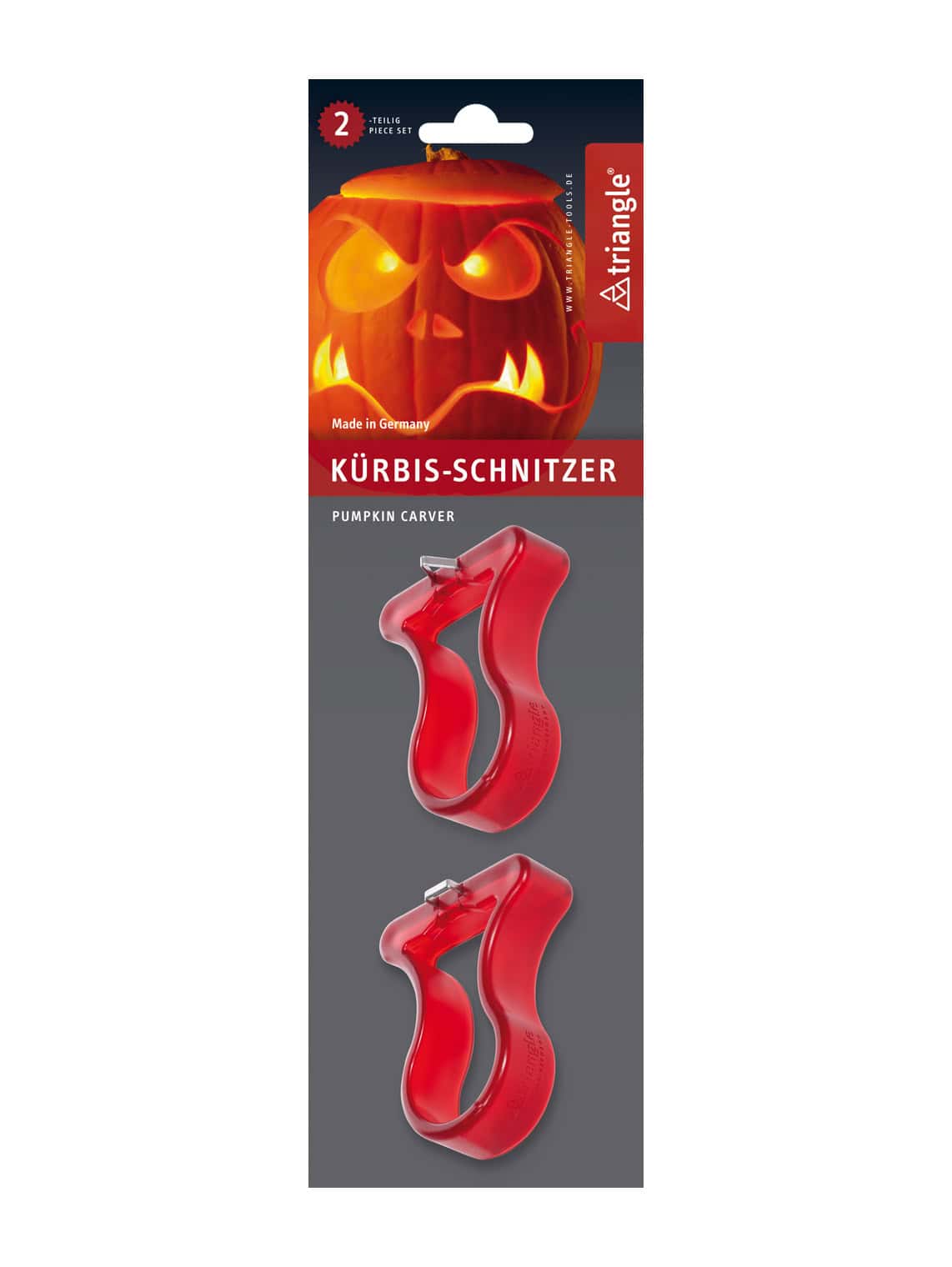 Safe and sturdy: Halloween fun for the whole family
Carved pumpkins are an eye-catcher and integral part of a fantastic Halloween time. But with bad tools carving pumpkins can become more scary than fun.
The 3-piece triangle Pumpkin Carving Set makes sure that the scary part of Halloween only starts once the pumpkin carving is finished. Use the v-shaped knife to open the lid while making perfect zig-zag edges at the same time. Remove the core with the fruit spoon. Its perfectly rounded and sharpened edge cuts through the fibres and gets everything out in no time. Finaly cut out eyes, mouth and nose with the precise pumpkin saw. It is easy and quick to use and even cuts out teeth and curved lines without difficulty.
For an even more expressive Jack O'Lantern or surface-carved pumpkins that last the whole saeson use the 2-piece triangle Pumpkin Carver Set. Held in the palm and pulled over the pumpkin's skin these small tools take the sparpest turns with ease and cut every shape imaginable. The set consists of a v-shaped carver for lines and patterns and a u-shaped carver for removing skin from flat areas.
Both sets are Made in Germany and are very sturdy to last through many seasons. They are safe to use for children, made of stainless steel and dishwasher safe.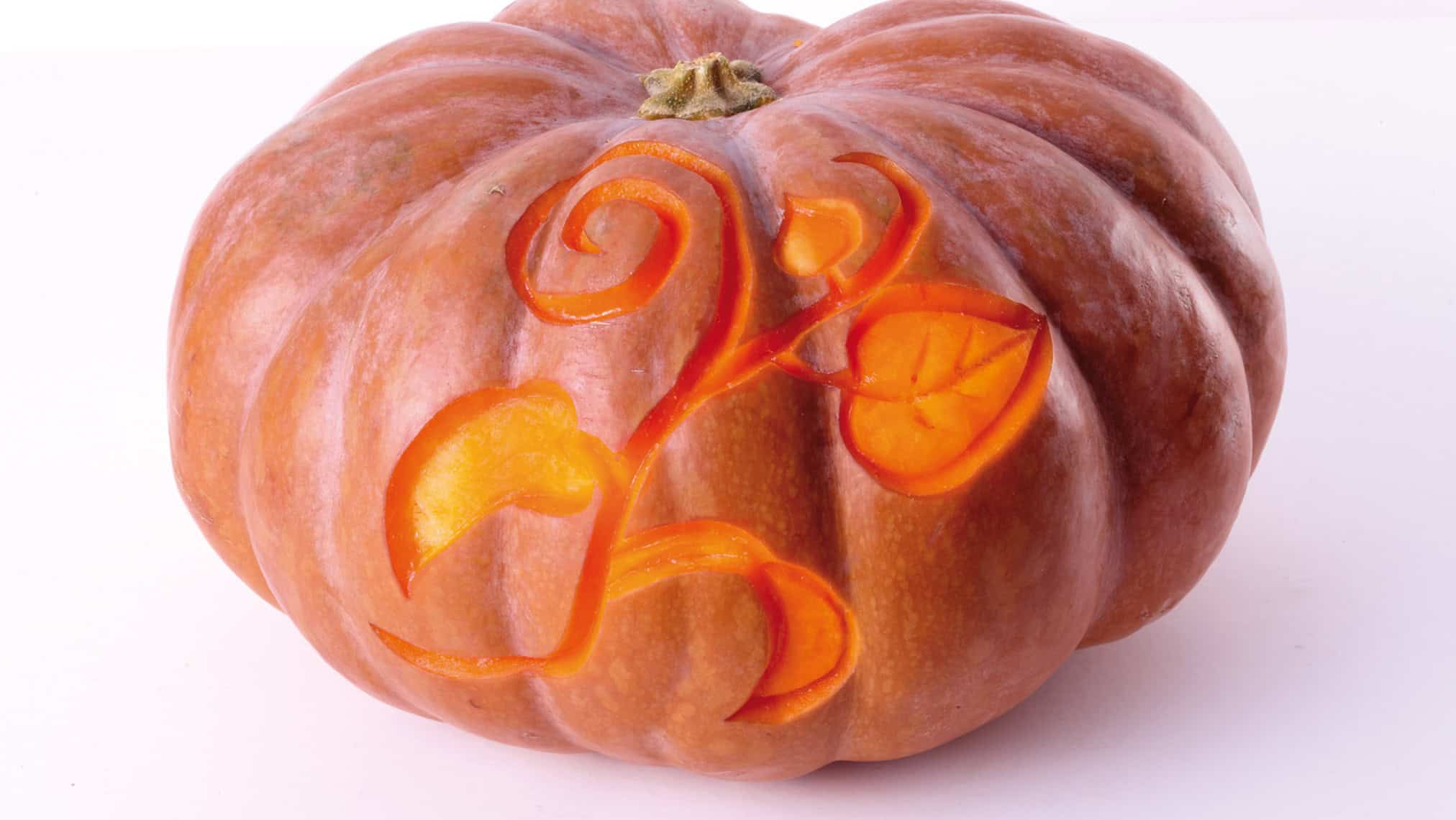 Data Sheet
Pumpkin-Carving-Set, 3-piece
Pumpkin-Carving-Set, 3-piece
Material: Stainless steel; High-grade plastic
Measurements: 25 x 10,5 x 3,5 cm
Recommended Price: 28,50 Euro incl. 19% VAT
Data Sheet
Pumpkin-Carver-Set, 2-piece
Pumpkin-Carver-Set, 2-piece
Material: Blades stainless steel; High-grade plastic
Measurements: Gift box 29 x 9 x 2,5 cm; Carver 6,5 x 5 x 2,5cm each
Recommended Price: 13,80 Euro incl. 19% VAT
frustration-free pumpkin carving for the whole family
sturdy, long-lasting and year-round useful in the kitchen
Christine Kelch

GENERAL MANAGER

Tel. 0212 / 22 115-0

Miriam Schildmann-Forestier

MARKETING & COMMUNICATION

Tel. 0212 / 22 115-32
triangle GmbH is a Solingen-based third generation family owned business that manufactures and develops kitchen tools since 1946. The product portfolio comprises professional chef's tools as well as high-grade tools for creative cooking. Perfect functionality, superior quality, sustainable production and the continuous development of innovations are our focus.