Tradition meets design – Mincing Knife and Cutting Board "Soul"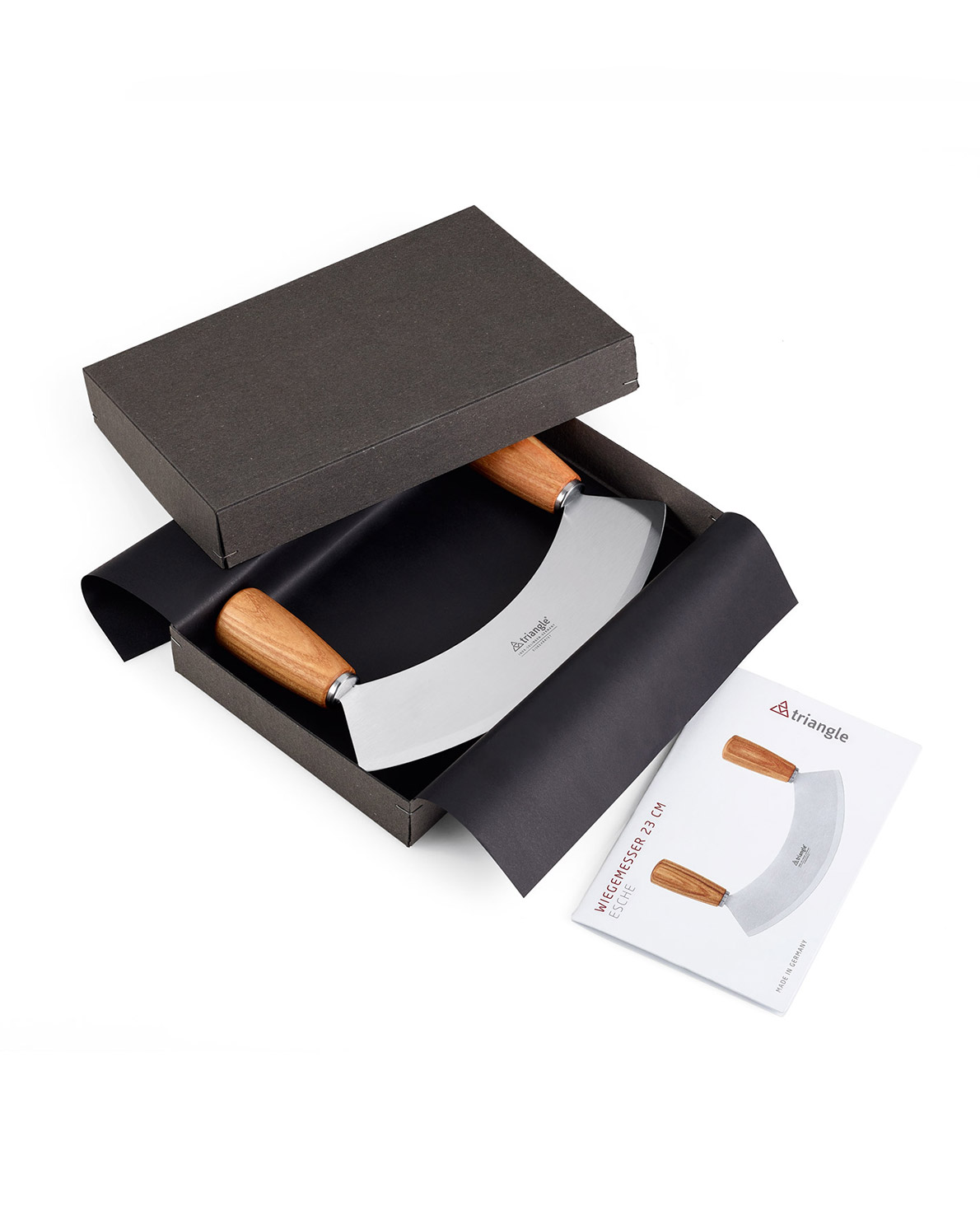 A mincing knife is fun. The simple, rocking movement makes cutting a relaxing experience. Other than with a food processor, you keep control of the desired shredding level and protect the fine aromas. There is something playful about cutting with it. Chop herbs and nuts, cut garlic and even mince meat finely – all of this can be perfectly done with a mincing knife. If the quality is right.
The triangle mincing knives SOUL impress with their tempered blade – a special feature for mincing knives – and elegant handles made from German ash heartwood. A particularly tough wood, from which Achilles also made his spear to go to the Trojan War.
The knives are handmade and carefully sharpened in a multi-stage process. The final fine grinding takes place by hand on the sanding belt. The handles are also completely made in Germany. Turned in Sauerland, they are finely machined in Solingen and connected to the blades.
The ideal complement to this is the SOUL mincing knife board, which will be presented in a 2020 limited edition. In cooperation with holzwerk-p, a small wood workshop from Solingen, these unique cutting boards were created with a distinctive shape and perfect functionality. The concave surface ensures that the material to be cut always collects in the middle and the weighing knife achieves the best results.
SOUL mincing knives are available in 2 sizes with 18 cm or 23 cm blade length. All SOUL products are delivered in a stylish and reusable gift box.
Available in well-stocked specialist shops and at ww.triangle-tools.de.
stylish and reusable gift box
triangle Art. No.
86 221 18 00_E Mincing knife ash wood 17,5 cm, tempered, boxed
86 231 23 02_E Mincing knife ash wood 23 cm, tempered, boxed
triangle Art. No.
SA 0421 Cutting board for mincing knife, 23x 23 cm, ash wood
Material:
Mincing knife: stainless blade steel, tempered; German ash core wood
Cutting board for mincing knife: German ash wood
Mincing knife ash wood:
Recommended retail price: € 39,00 / € 49,00 (at 19% VAT).
Cutting board for mincing knife:
Recommended retail price: € 79,00 (at 19% VAT)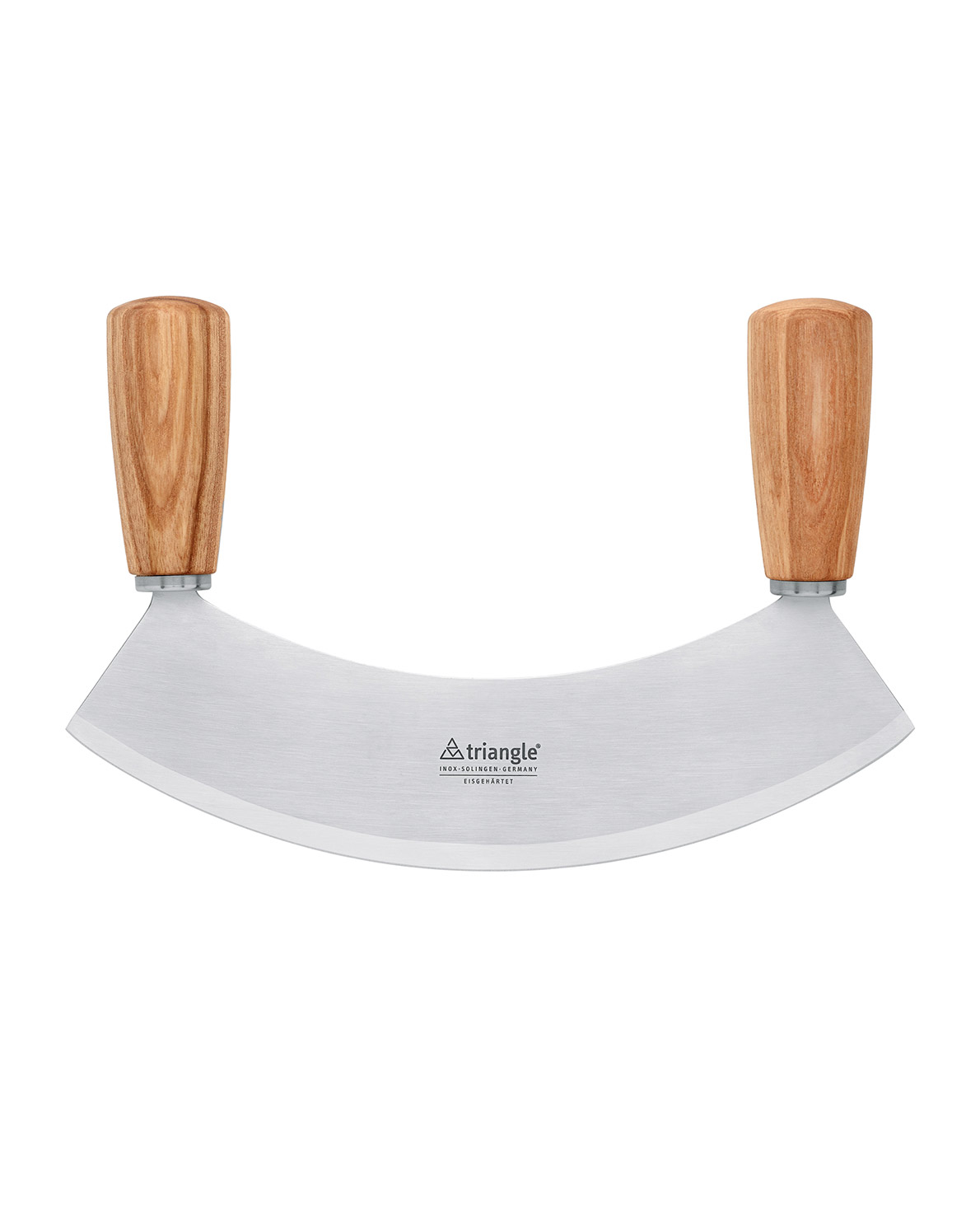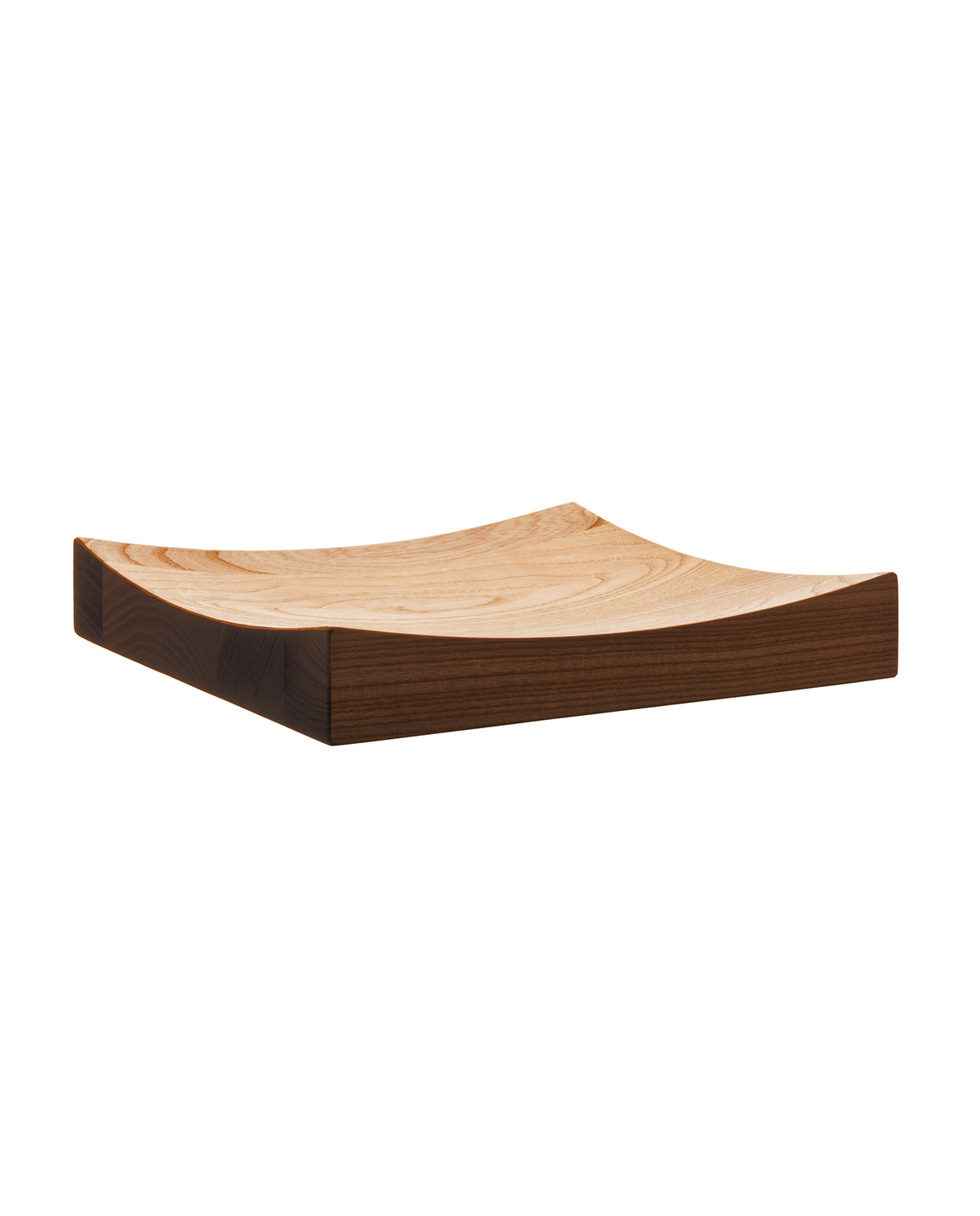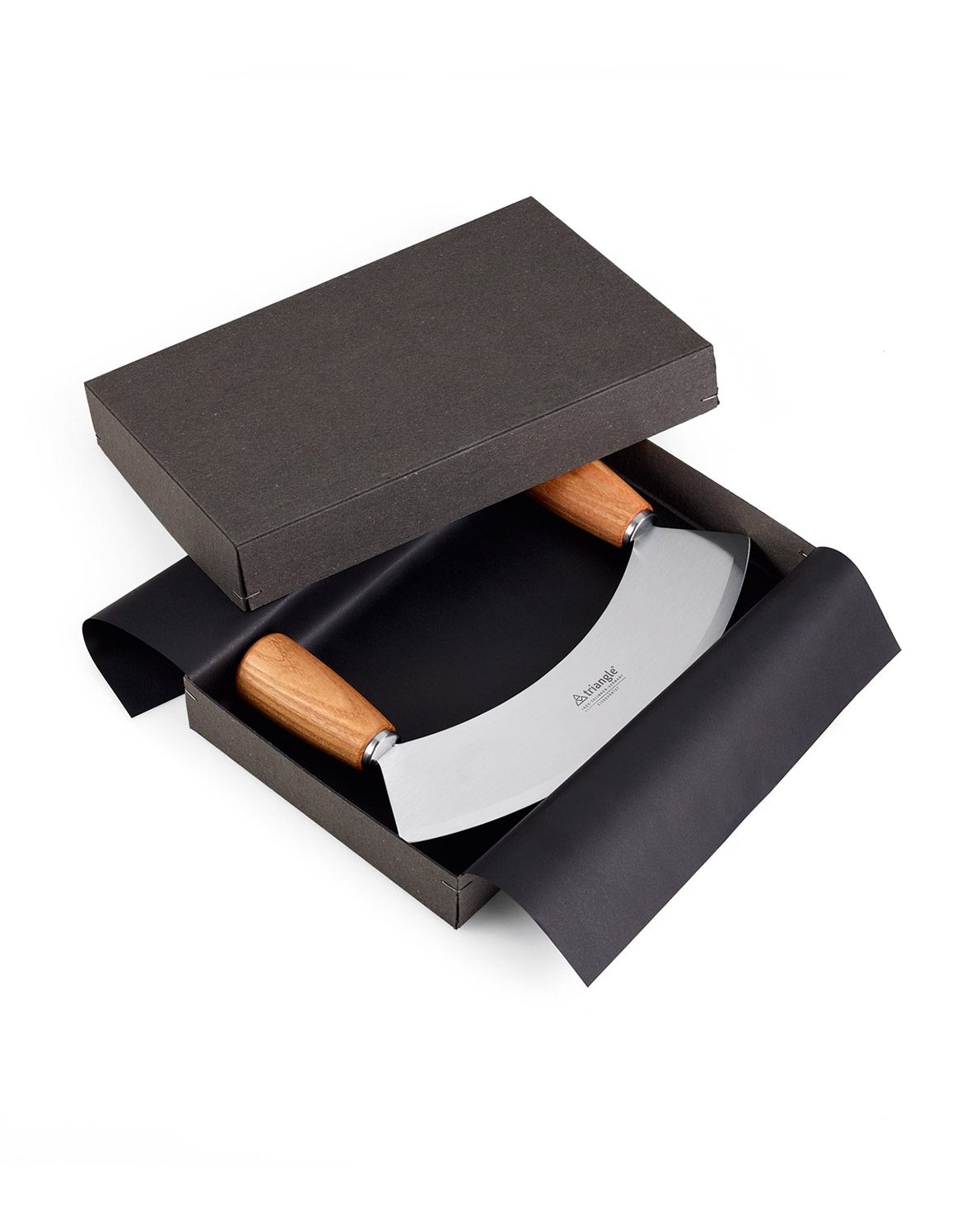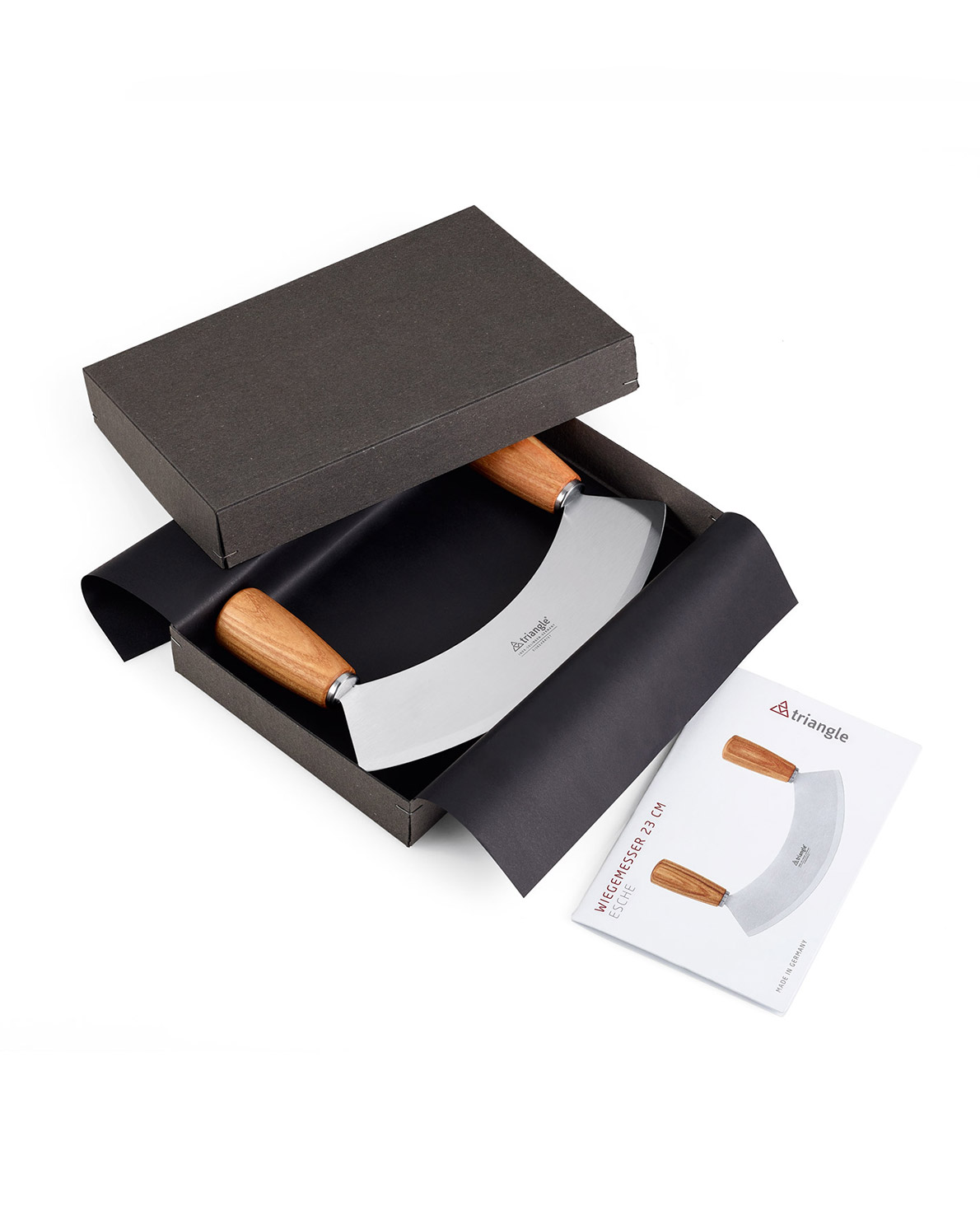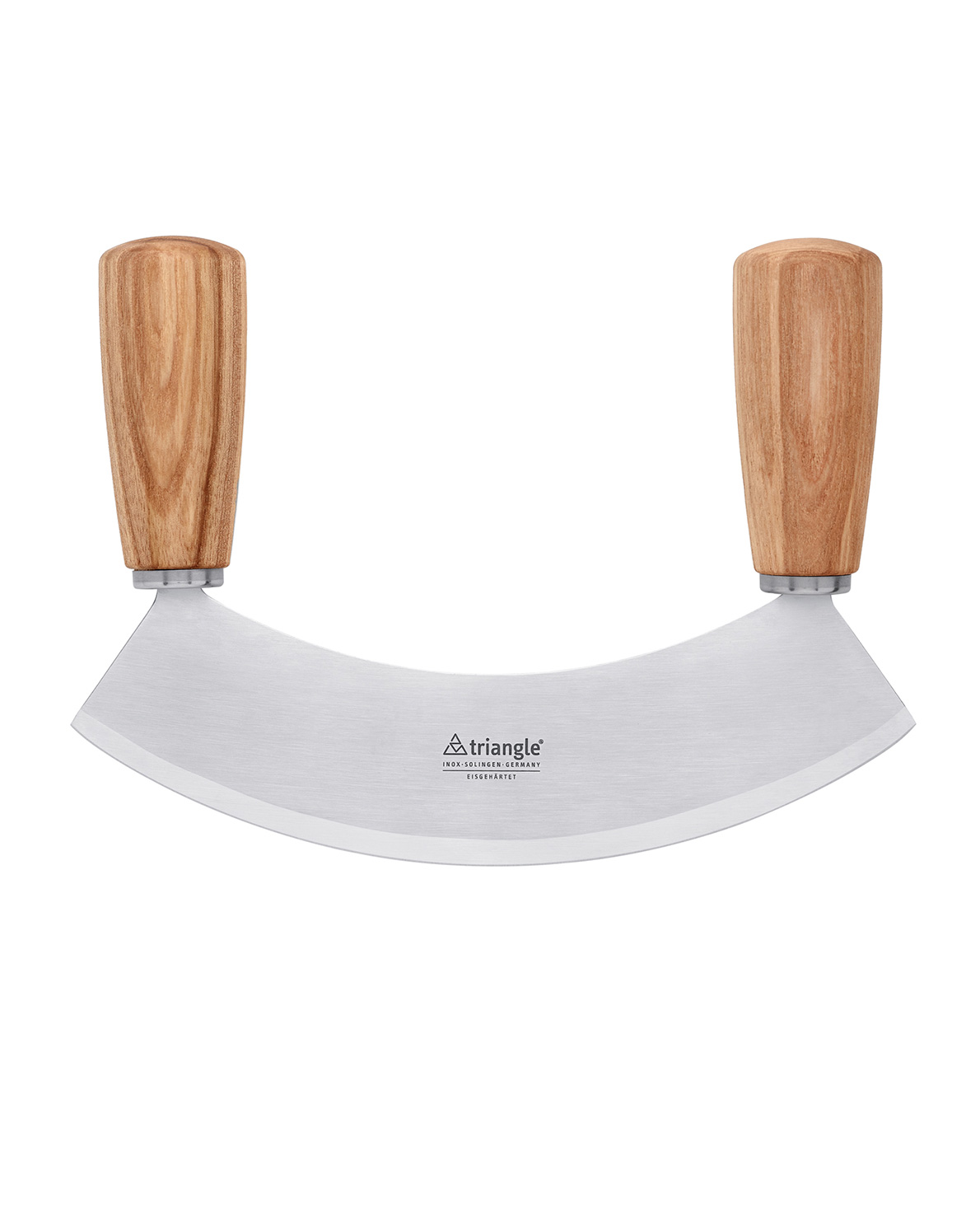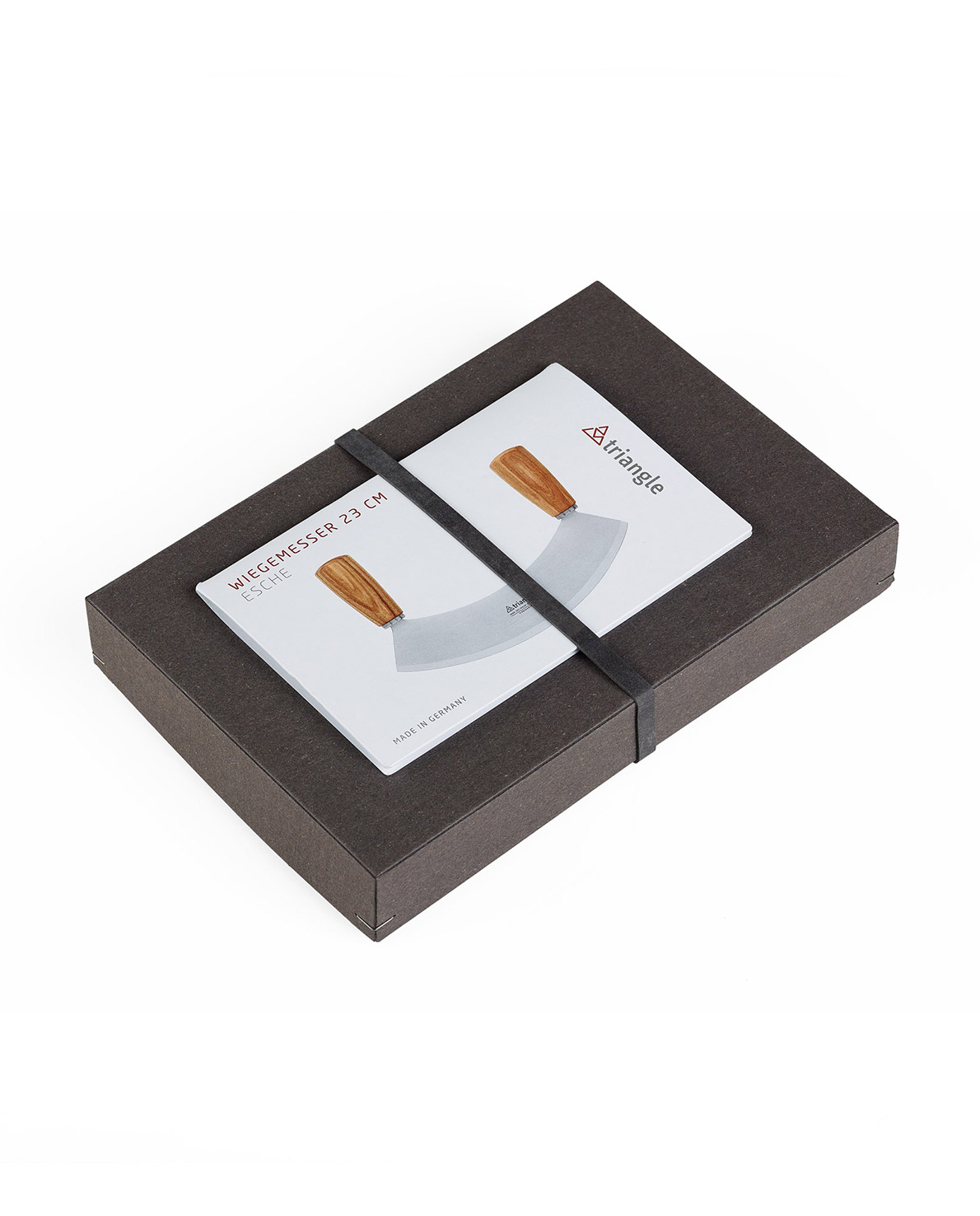 Christine Kelch

GENERAL MANAGER

Tel. 0212 / 22 115-0

Miriam Schildmann-Forestier

MARKETING & COMMUNICATION

Tel. 0212 / 22 115-32
triangle stands for high-quality creative kitchen tools for home cooks and professional chefs. As a Solingen based company since 1946 we are a third-generation family owned business and are committed to quality, functionality and sustainable production.