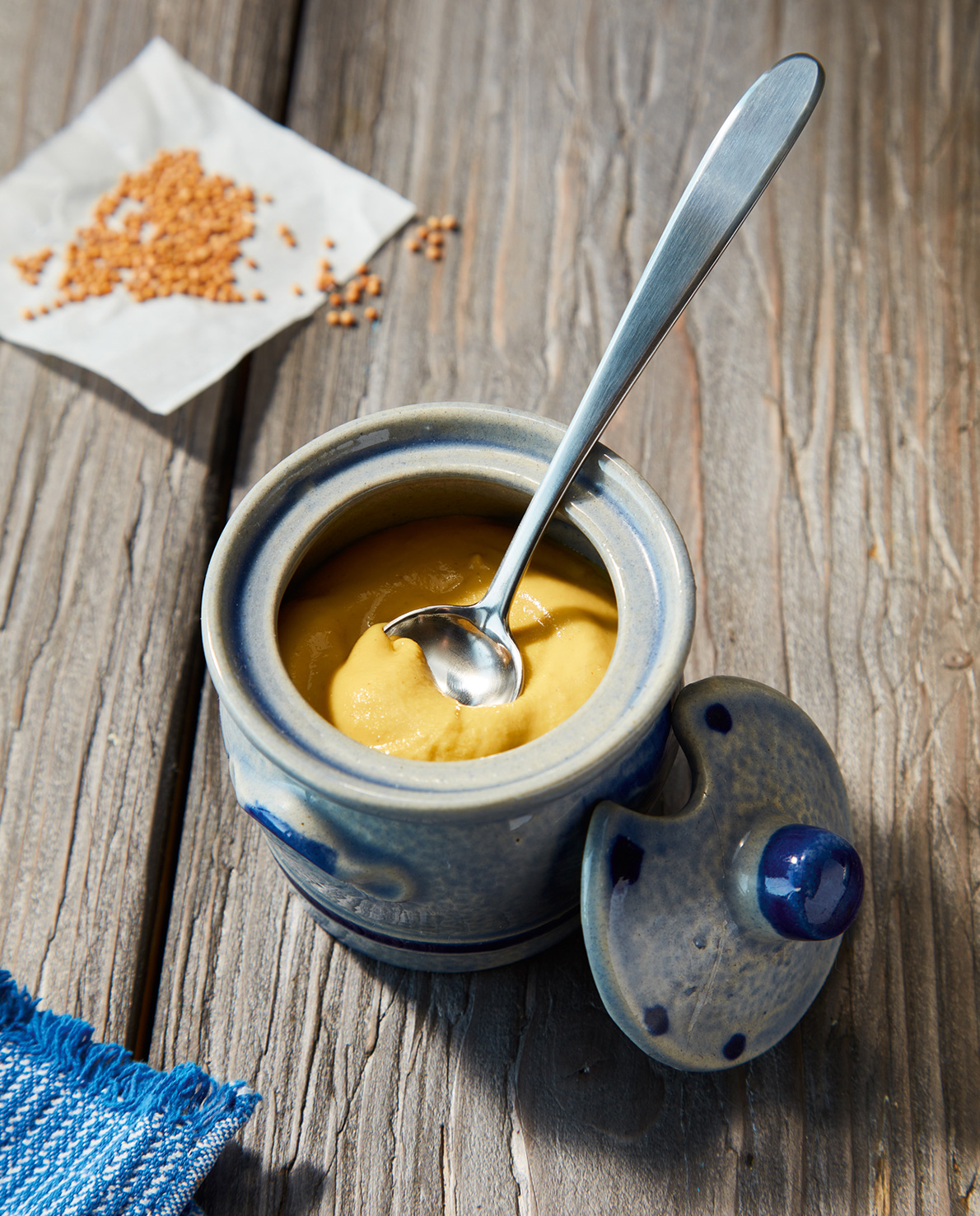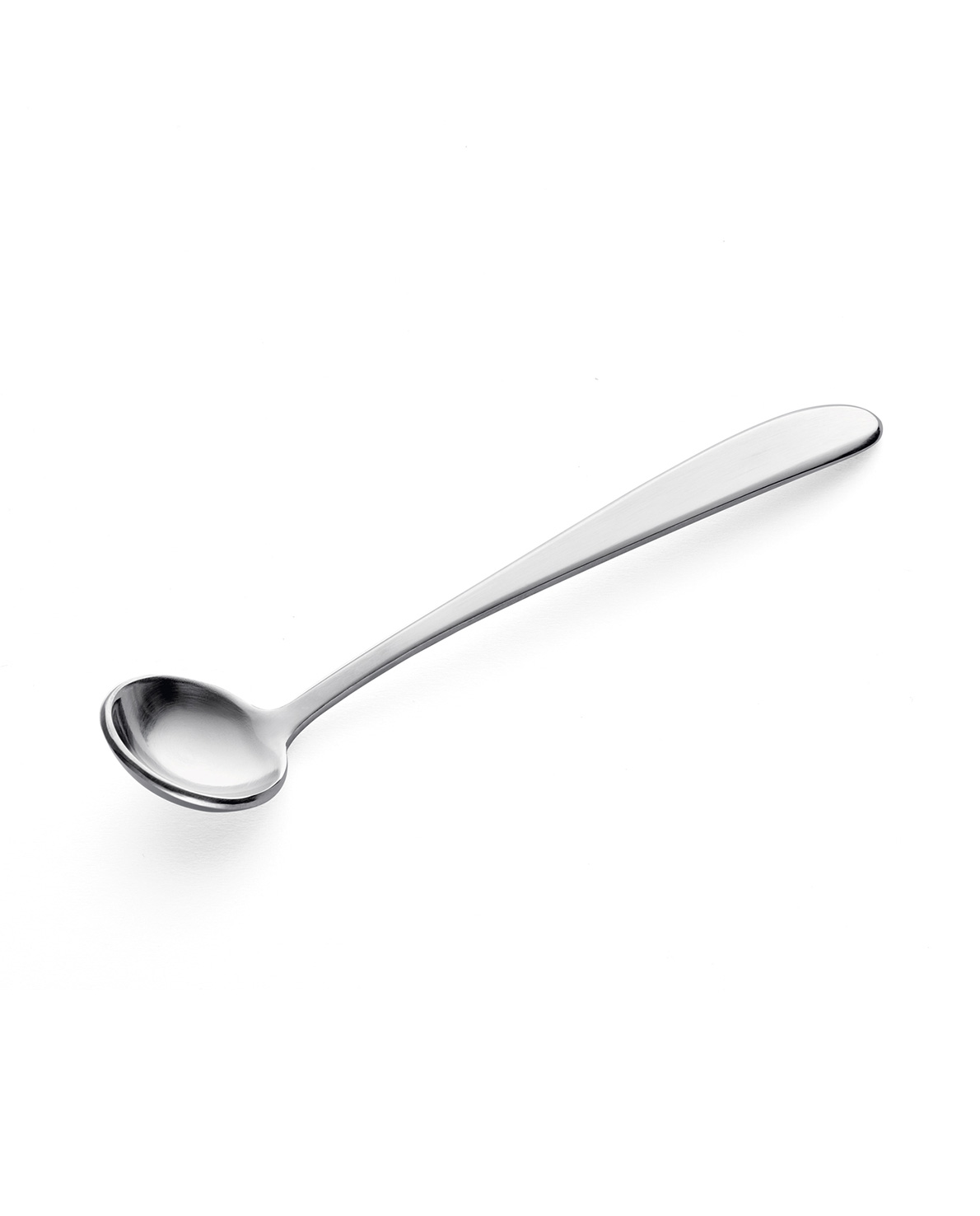 This classic, finely crafted mustard and dip spoon has been a typical Solingen product for decades. When the original manufacturer recently retired, the little spoon was in danger of disappearing.
Too bad, we thought, and bought the tool. We very much hope that the useful spoon will remain on the market for many more decades and will be used at the table when serving mustard, dips, and condiments.
Stainless steel, dishwasher-safe and still made in Germany.
Mustard Spoon for serving mustard, dips and condiments
Made in Solingen / Germany
Material: Stainless steel 1.4301
Recommended retail price: € 12,00 (at 19% VAT)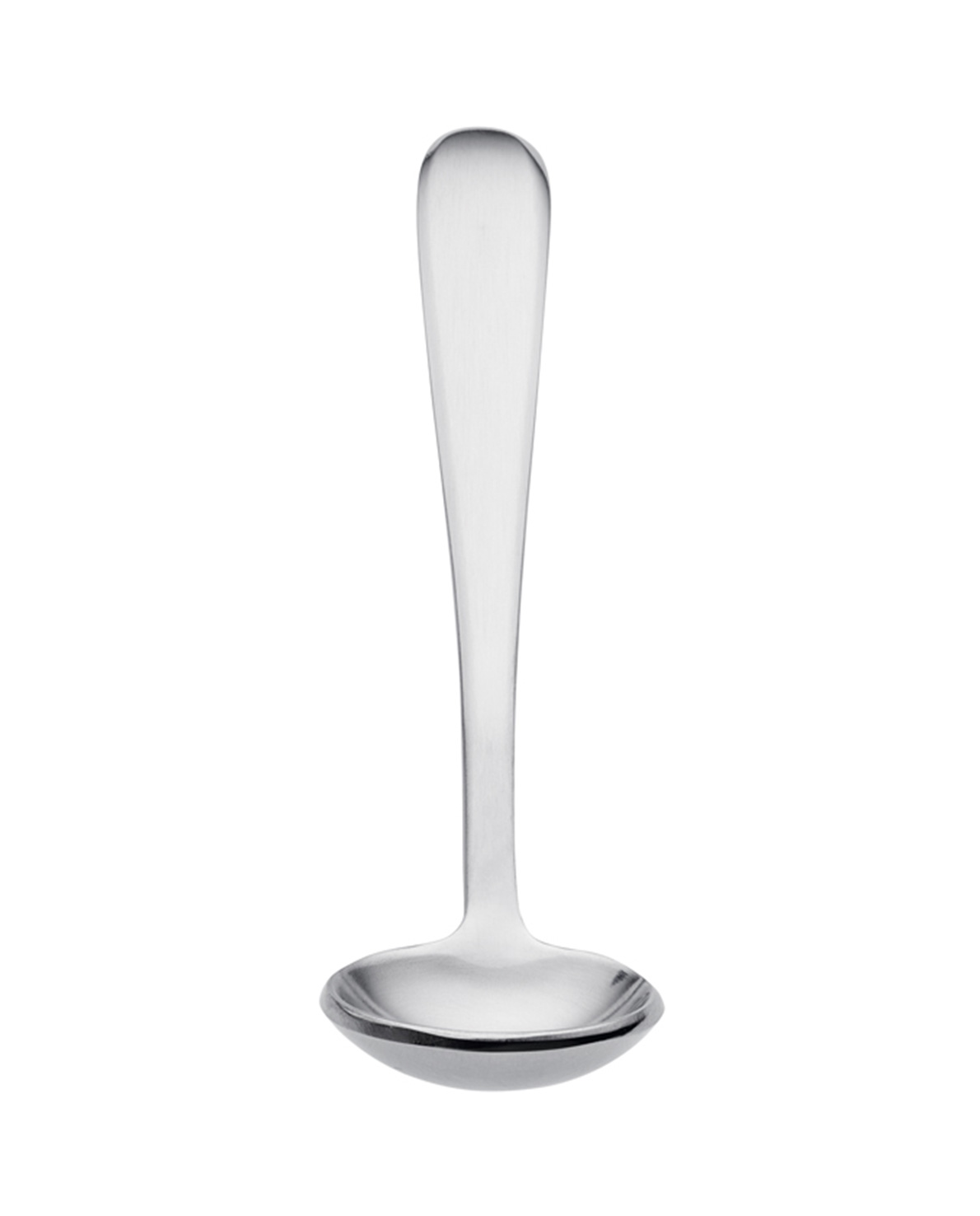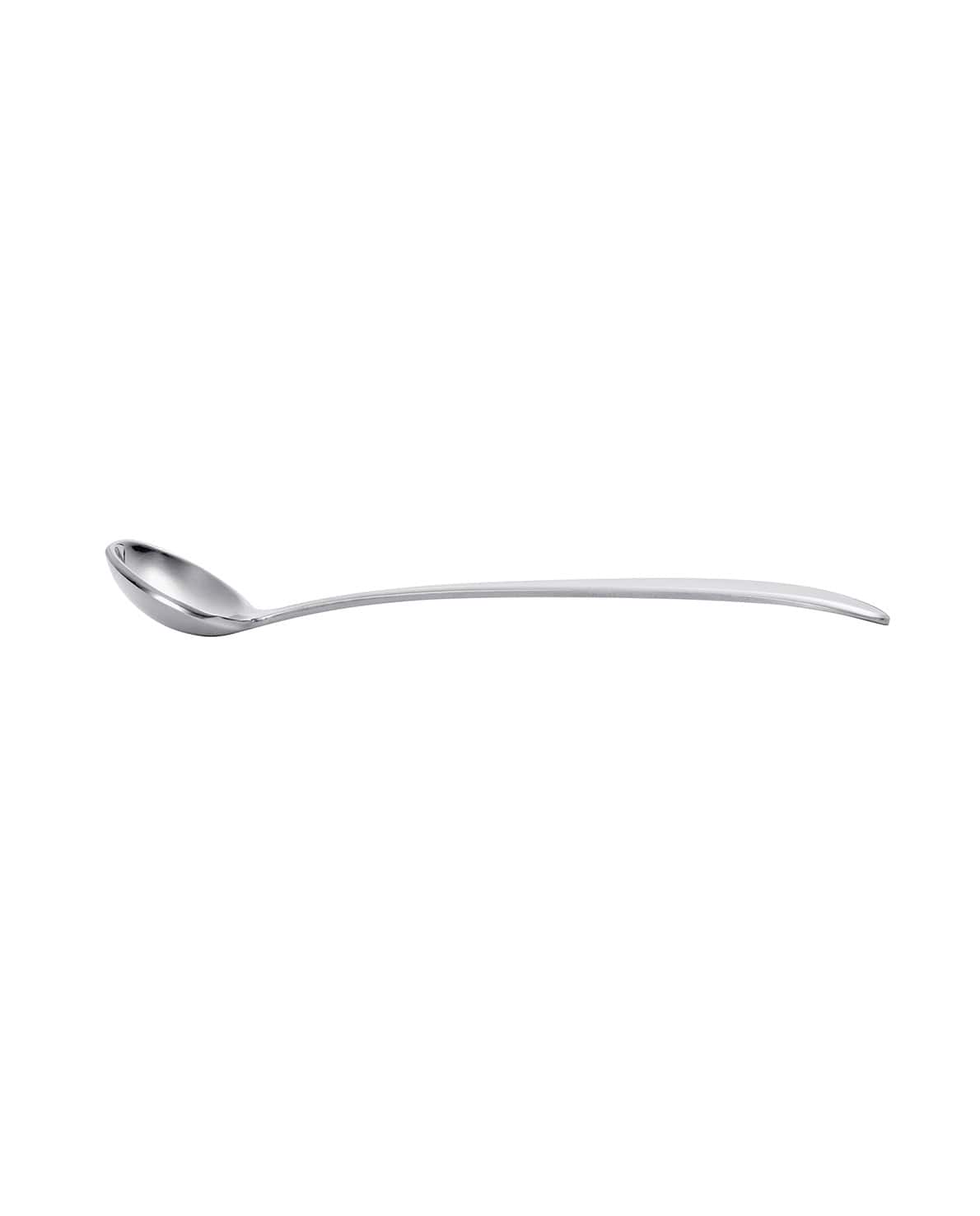 Christine Kelch

GENERAL MANAGER

Tel. 0212 / 22 115-0

Miriam Schildmann-Forestier

MARKETING & COMMUNICATION

Tel. 0212 / 22 115-32
triangle stands for high-quality creative kitchen tools for home cooks and professional chefs. As a Solingen based company since 1946 we are a third-generation family owned business and are committed to quality, functionality and sustainable production.