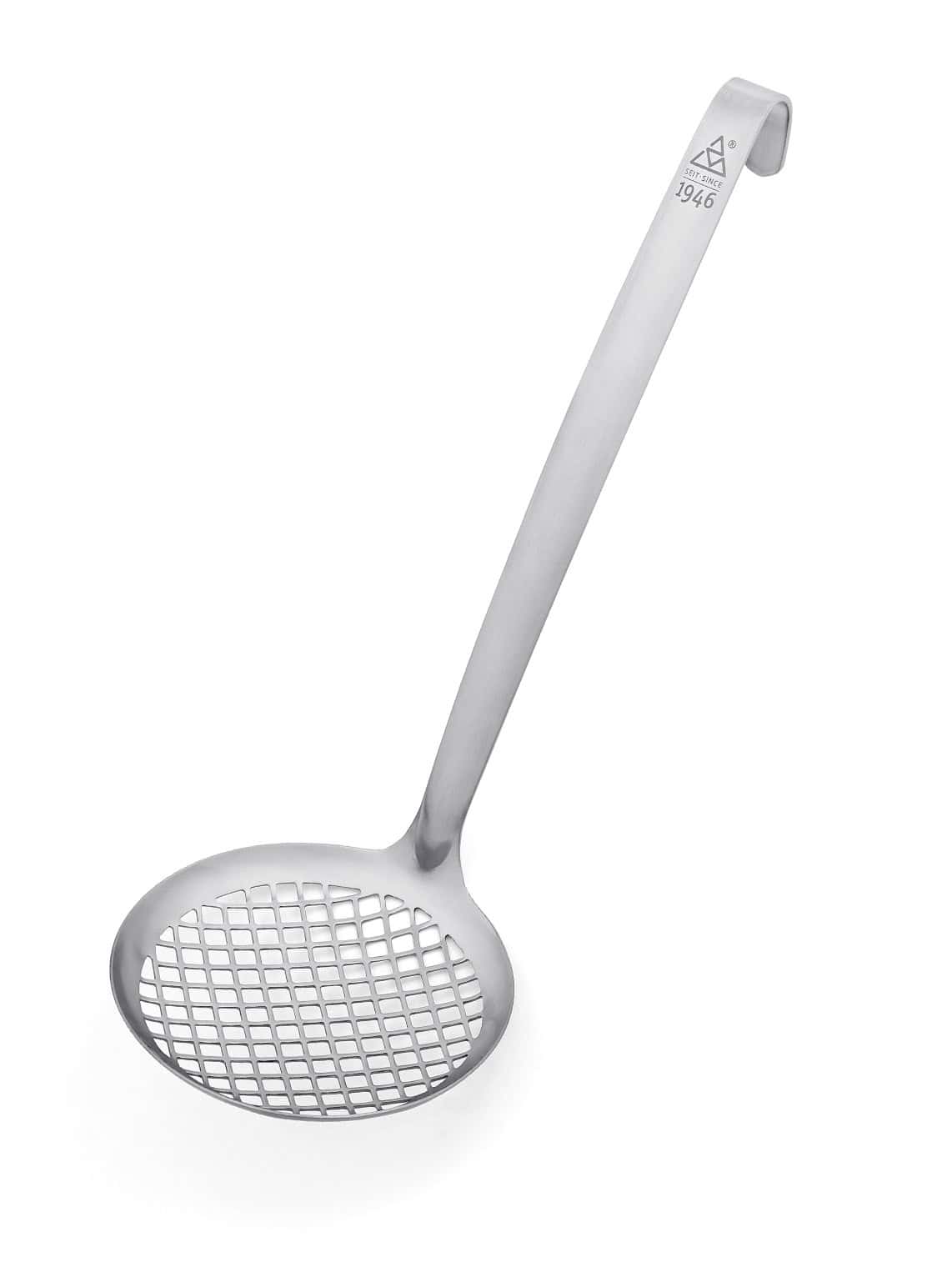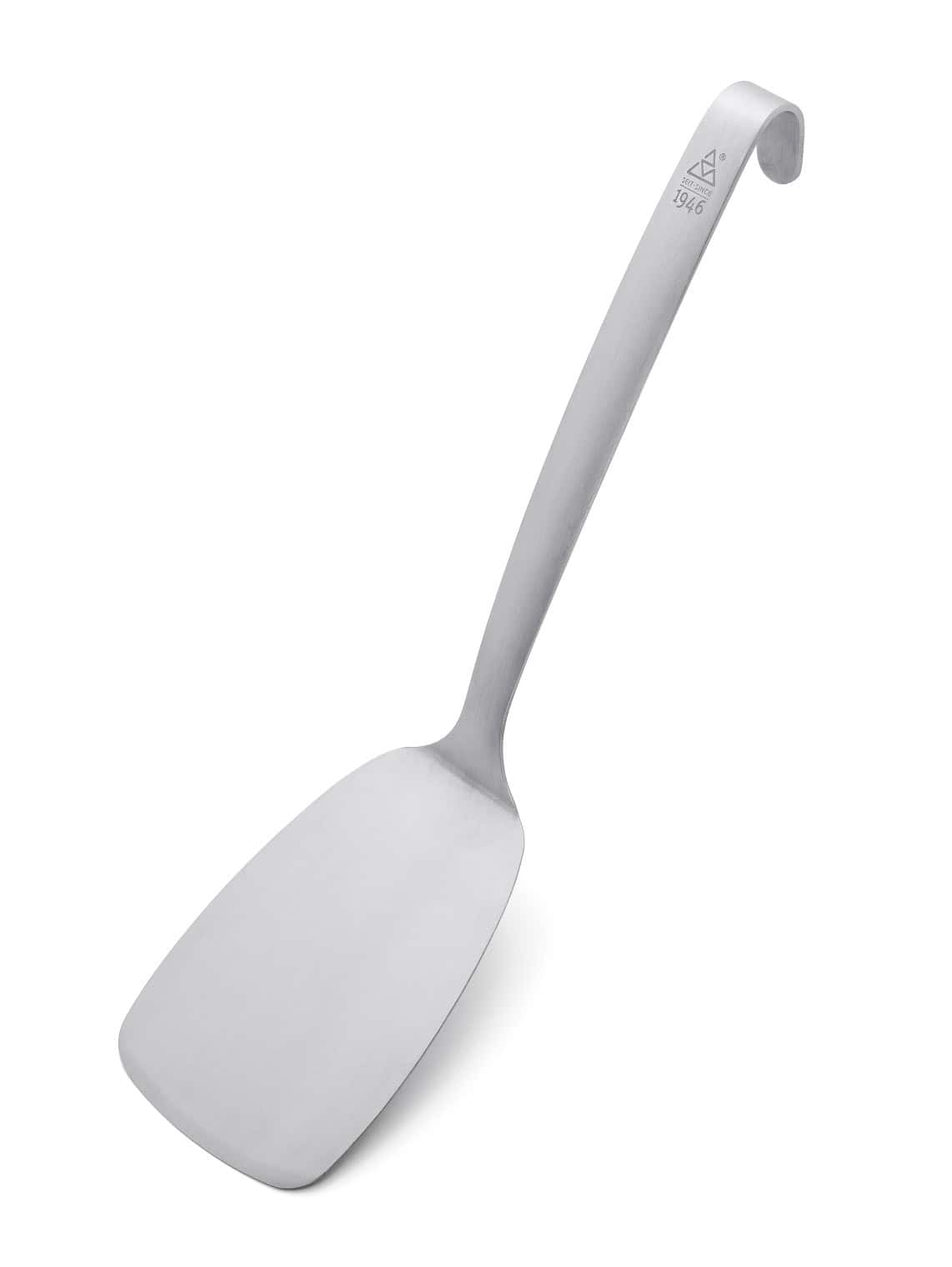 Design-focused stainless steel utensils for professional use
The series "1946" includes kitchen utensils for everyday use, all rethought and unique in their handling.
Made of 18/10 brushed stainless steel and with a solid material thickness, they are indestructible and withstand the rough daily life in restaurants as confidently as they impress at the buffet and at the table with their beautiful shape.
All parts of the series were put to the test and optimized in their function. Soup and sauce ladle pour drip-free, turner and spoon are strong and ergonomic and the skimmer provides large, square holes for perfect and clog-free drainage of liquids.
Other special features are the two flexible stainless steel and nylon turners. Their head is very thin, but nevertheless strong and highly flexible. They slide easily under delicate foods such as fried eggs, scallops or fine pastries and lift and turn without risk of breakage.
"1946" combines triangle's core values of quality, functionality and sustainability in perfection. And so company founder Erwin Hill, who laid the foundation for triangle in 1946, would have been proud of this series and provided inspiration for its name.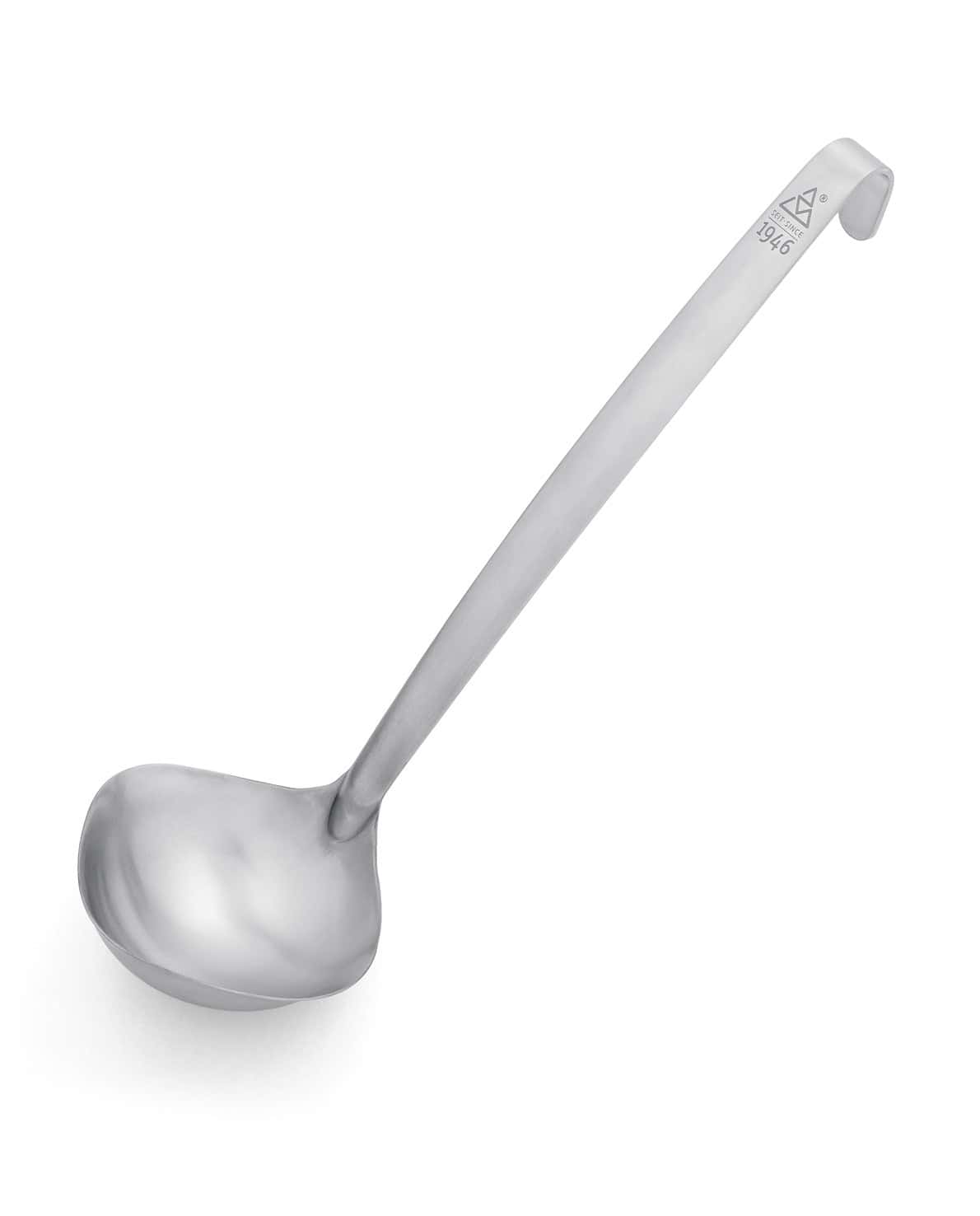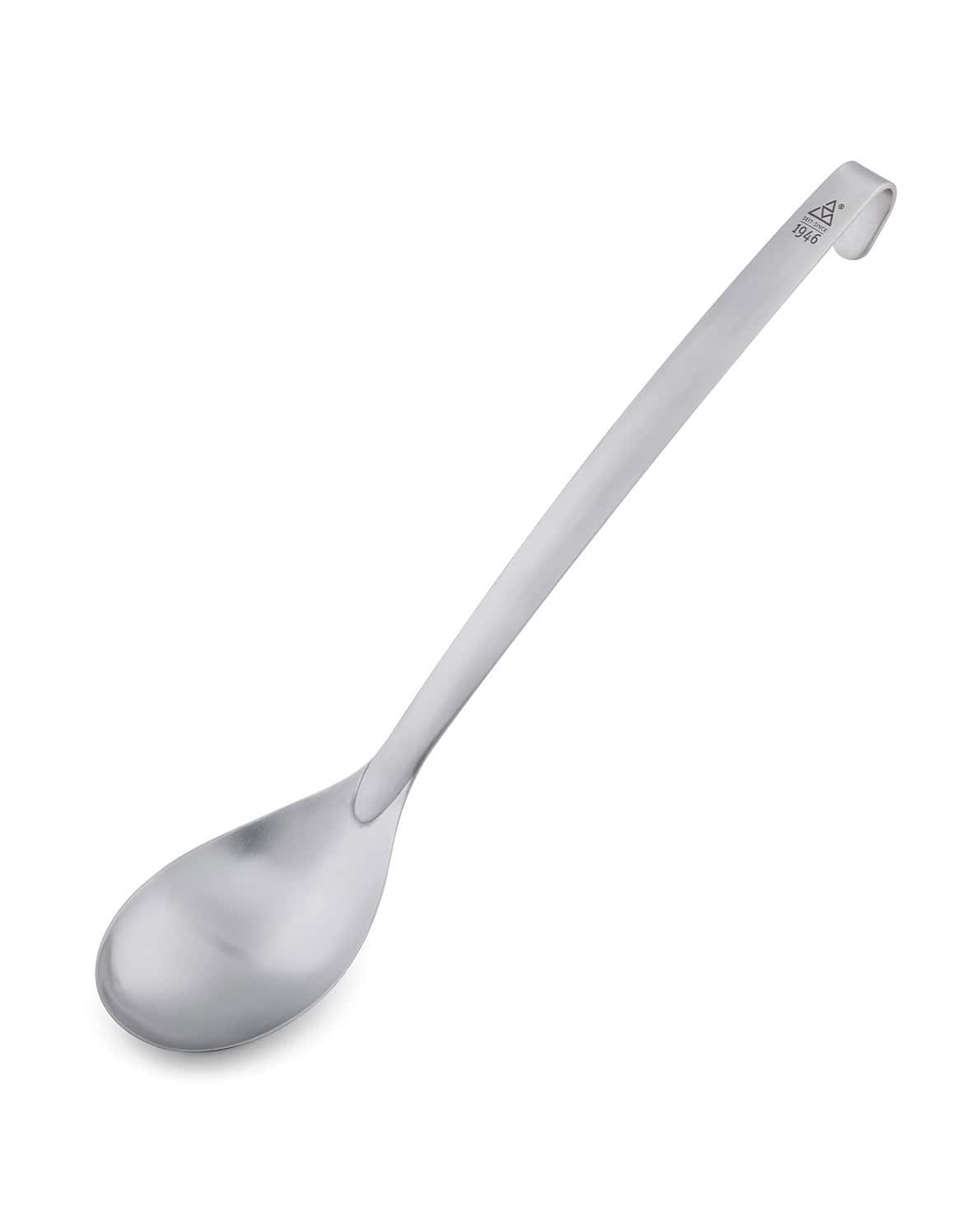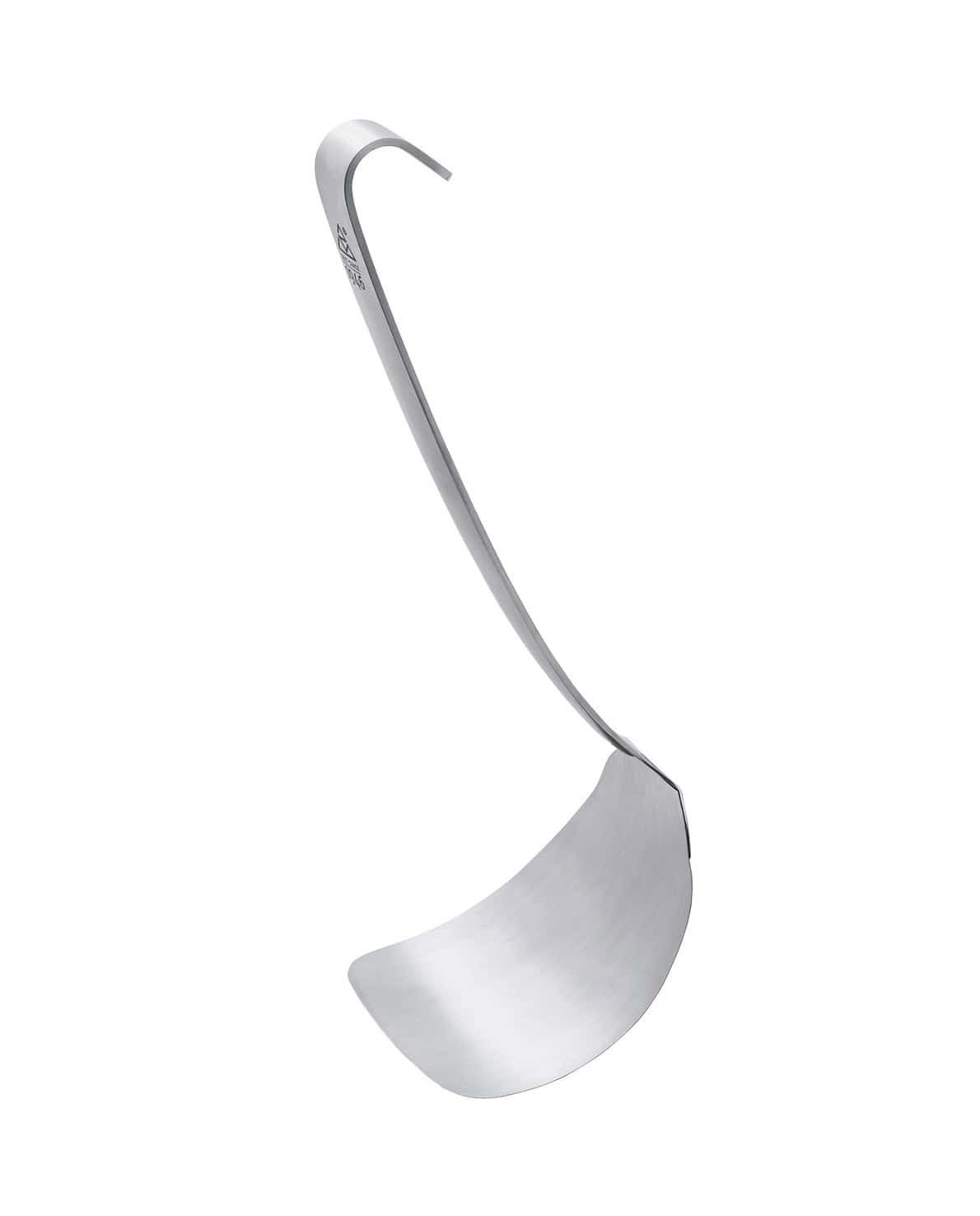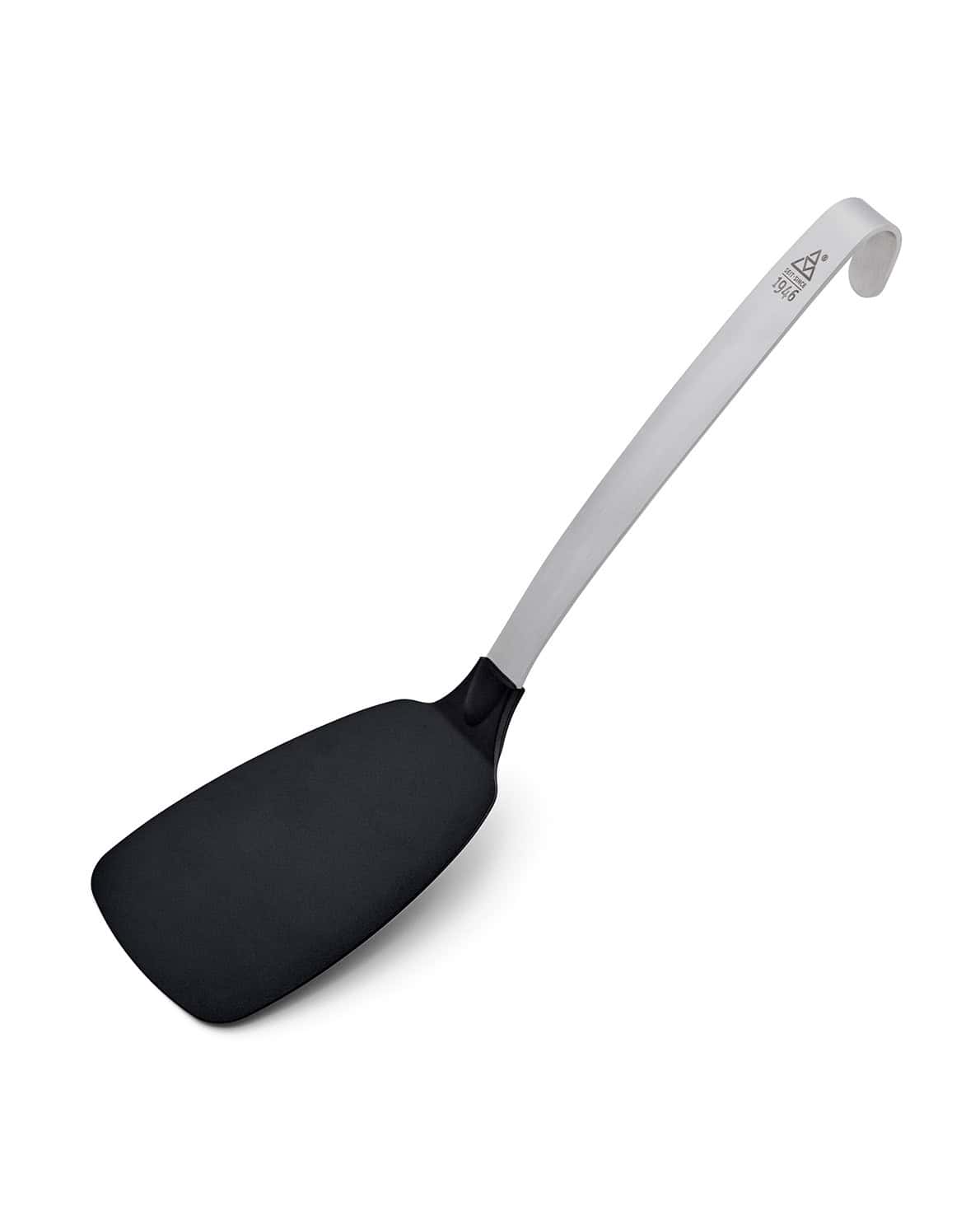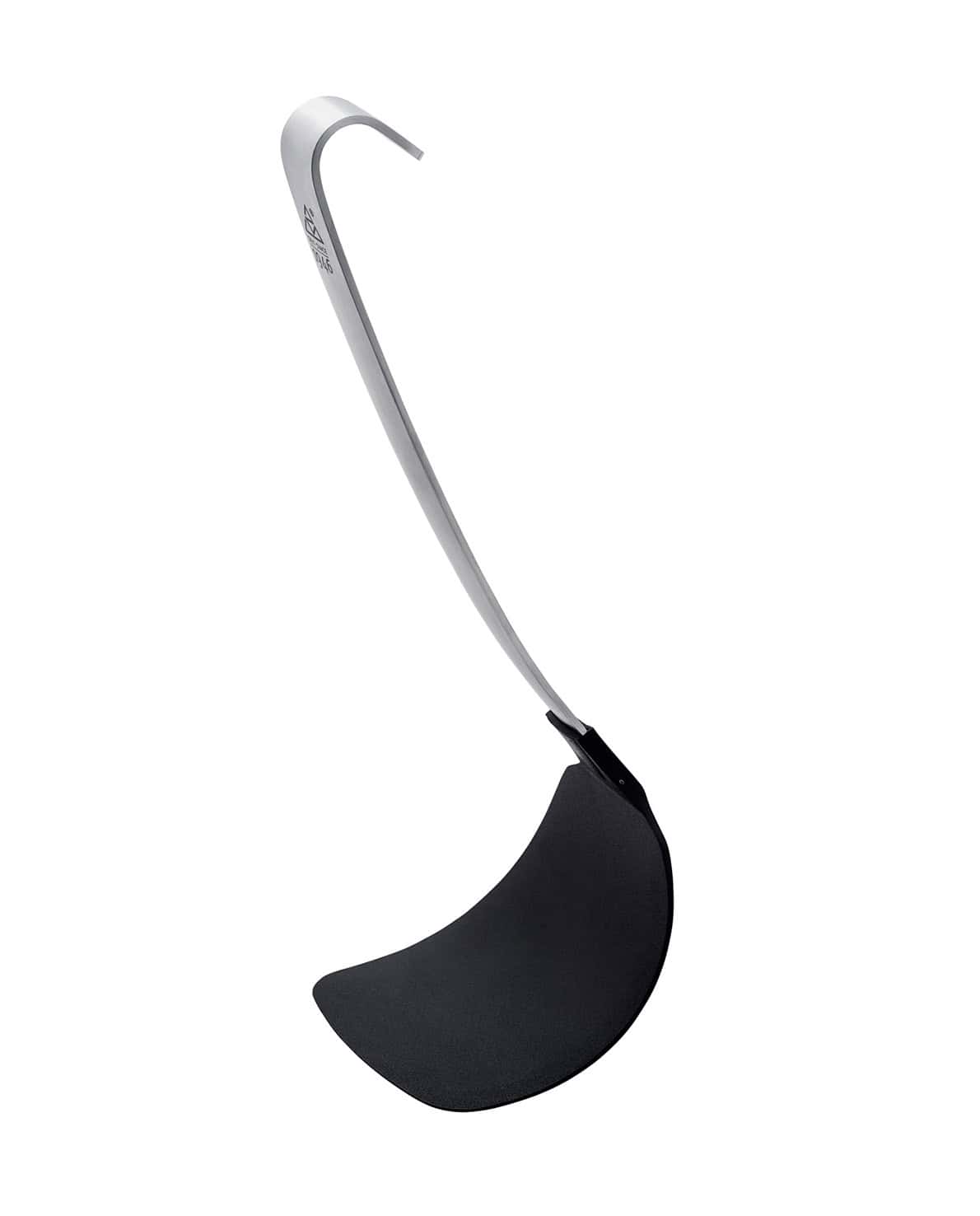 Item No.:  58 700 35 00       Soup Ladle
Item No.:  58 702 35 00       Spaghetti Server
Item No.:  58 704 30 00       Sauce Ladle
Item No.:  58 709 35 00       Skimmer
Item No.:  58 713 38 00       Serving Spoon
Item No.:  58 719 33 00       Turner
Item No.:  58 720 33 00       Turner flexible
Item No.:  58 721 33 00       Turner flexible Nylon
Material: Stainless Steel 18/10, brushed; Nylon heat resistant
Recommended Price: 19,90 Euro/each incl. 19% VAT
Here you will find high resolution images in CMYK:
triangle GmbH is a Solingen-based third generation family owned business that manufactures and develops kitchen tools since 1946. The product portfolio comprises professional chef's tools as well as high-grade tools for creative cooking. Perfect functionality, superior quality, sustainable production and the continuous development of innovations are our focus.