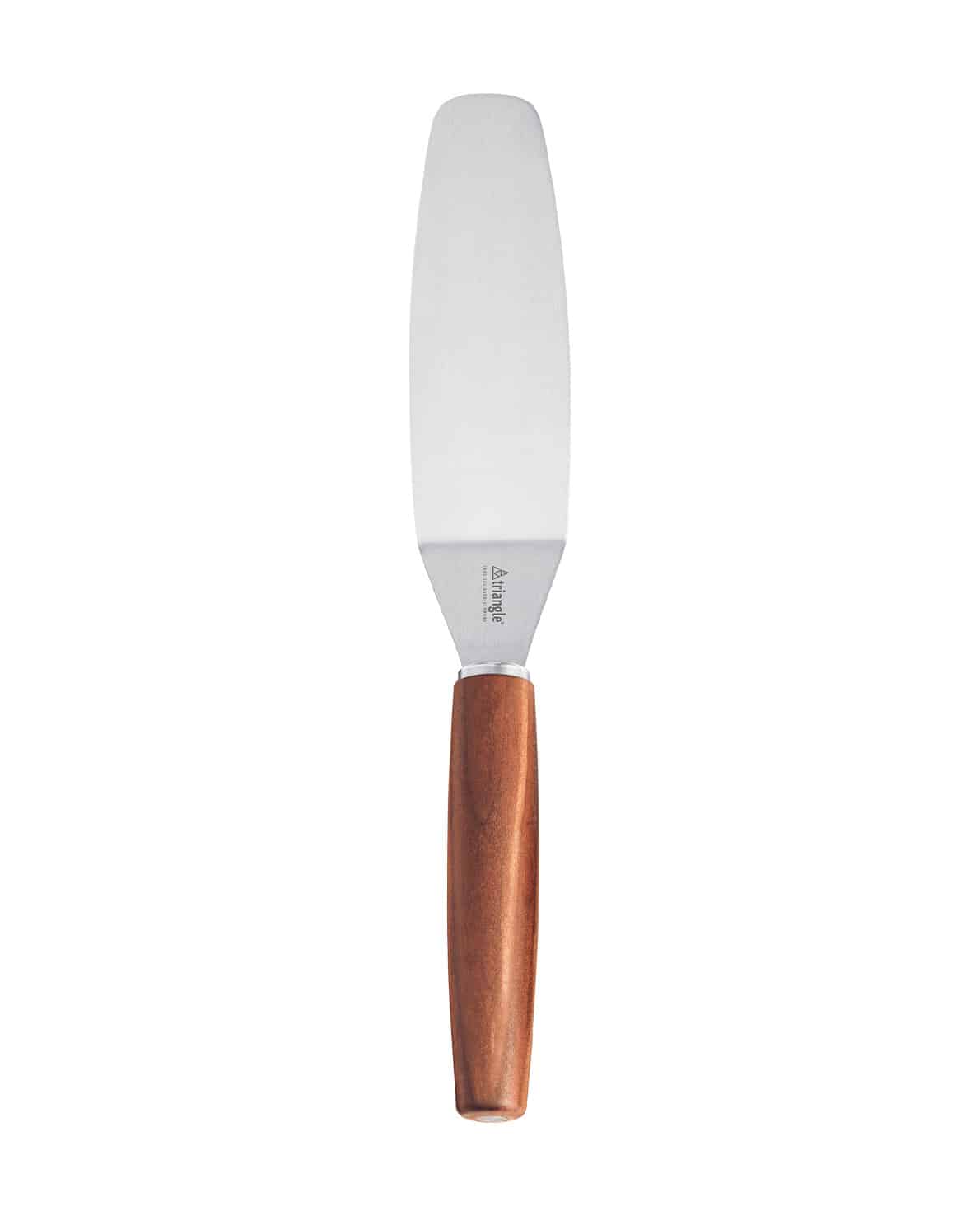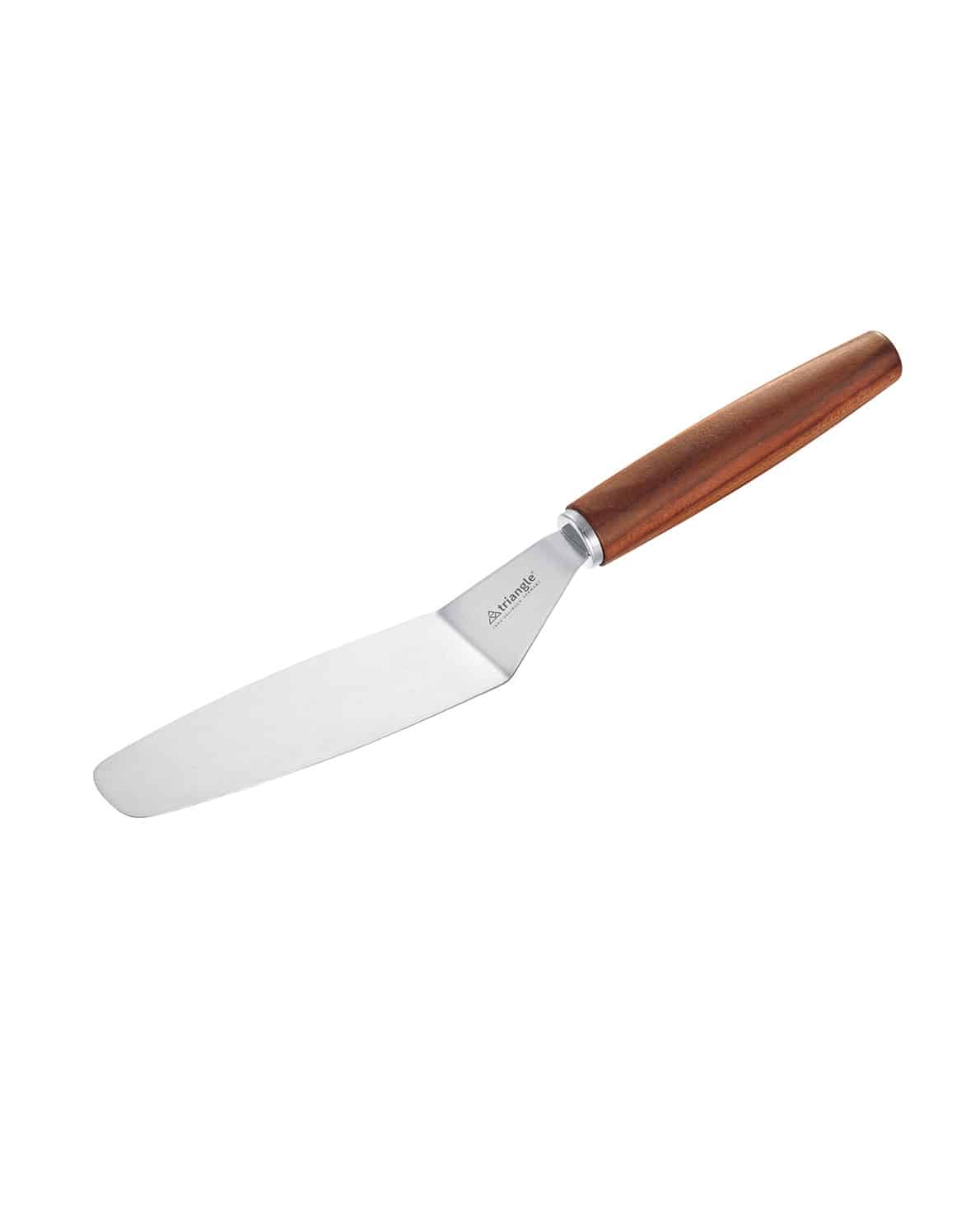 Flexible spatula with function polished surface.
triangle spatulas are hardened and ground thinner towards the tip. Therefore, they are springy and flexible at the functional area but firm and string at the rear part.
For Sense, triangle uses FSC – certified plum wood from regional orchards, thereby supporting sustainable timber management and short transport routes. The handles are turned in the Sauerland region of Germany, then finely finished in Solingen and assembled with functional parts made of stainless steel. Of course, eco-electricity is used.
The spatula is delivered a stylish and reusable gift box.
Hardened and ground thinner towards the tip.
FSC-certified German plum wood
Made in Solingen / Germany
Material: Stainless steel, FSC-certified German plum wood
Recommended retail price: € 43,00 (at 19% VAT)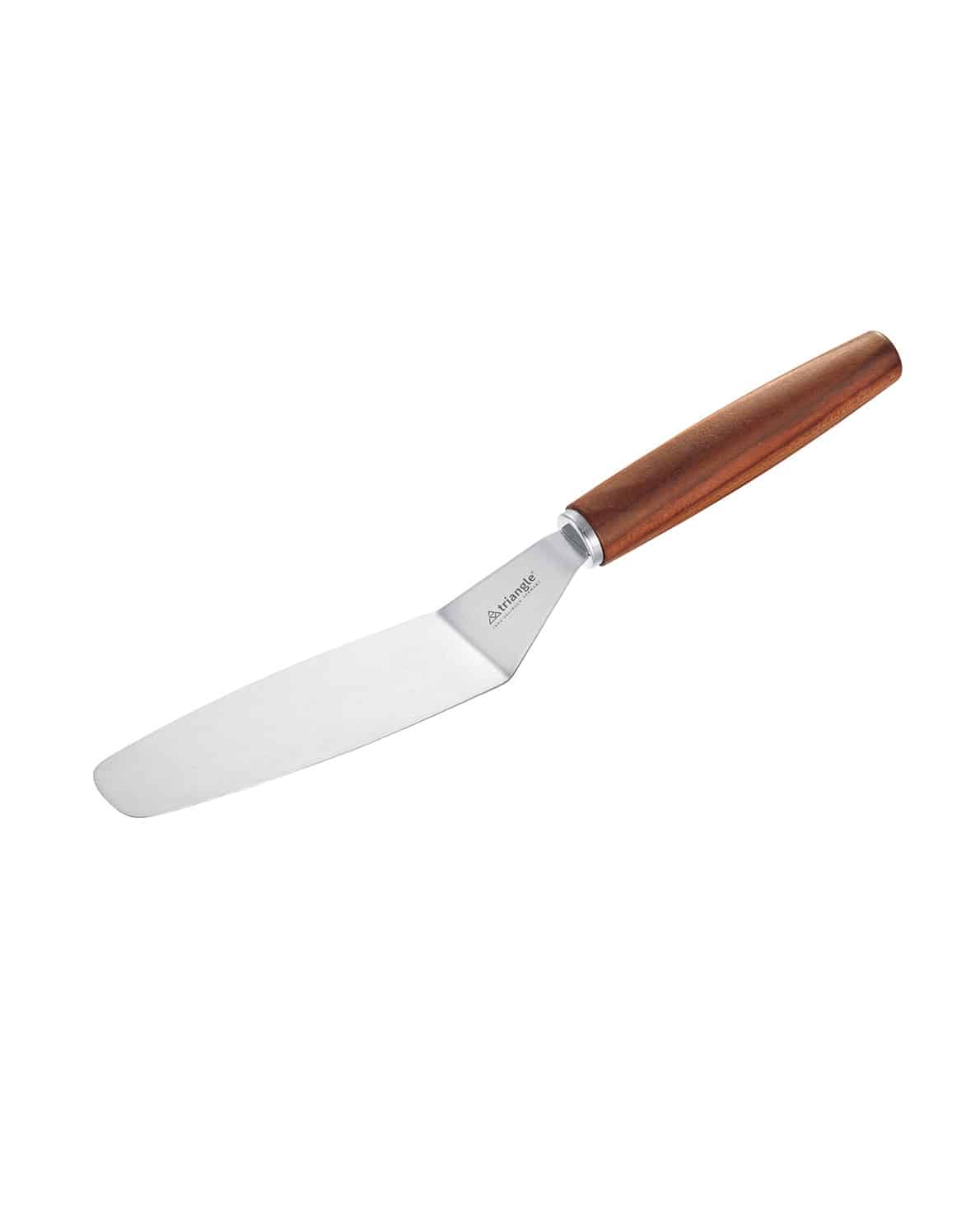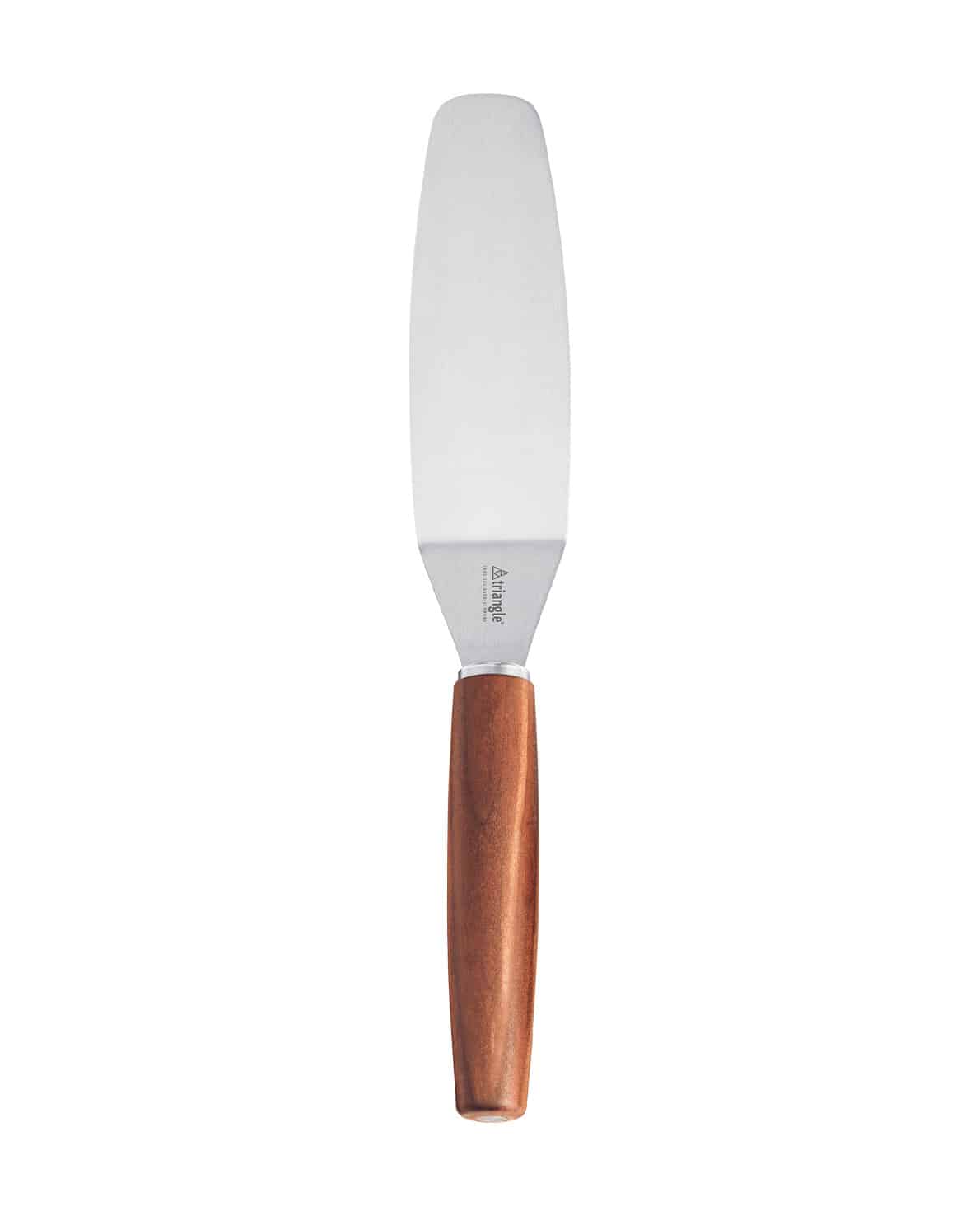 triangle stands for high-quality creative kitchen tools for home cooks and professional chefs. As a Solingen based company since 1946 we are a third-generation family owned business and are committed to quality, functionality and sustainable production.