tongs cherry wood – with folding mechanism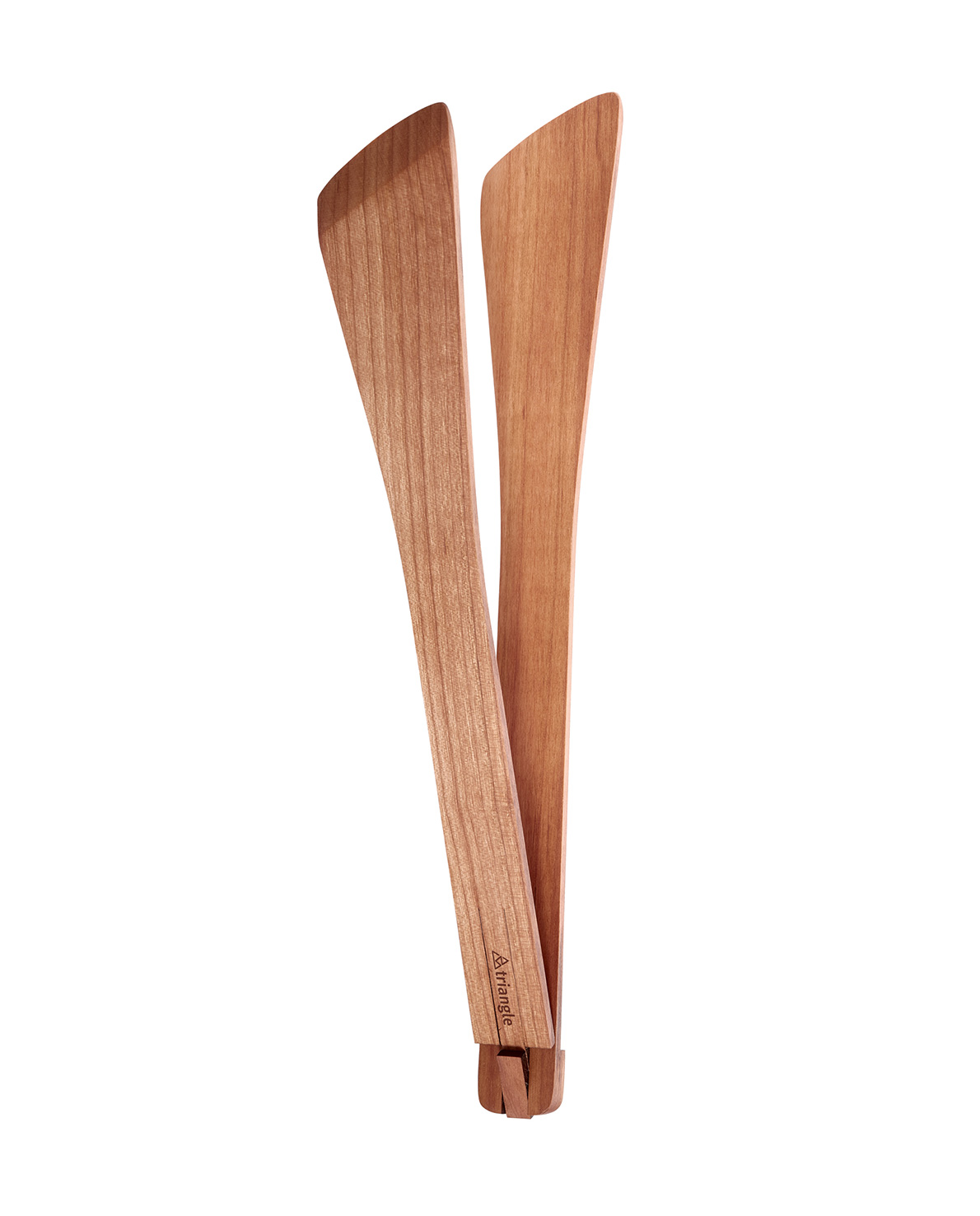 Stylish, eco-friendly, and practical serving
There is an environmentally friendly and tasteful alternative for serving salad and other dishes: the triangle tongs made of FSC-certified cherry wood with a beautiful colour and grain.
Thanks to its space-saving folding mechanism, the triangle tongs cherry wood can be stored in the drawer without any problems. No more searching for individual parts, as is often the case with other salad servers. Thanks to the clever design, the pliers open with just one hand movement without any complicated mechanical parts.
Because the pliers are made of wood, they do not scratch any surfaces. The wooden tongs are sustainable and are also ideal for turning, cooking, or taking food out of the pan.
The triangle tongs cherry wood lie comfortably in the hand and are very robust despite their filigree shape.
They are processed with love in Europe (Serbia) until they arrive in kitchens all over the world to make serving an experience.
The tongs are perfect as a gift for loved ones, as they come in a classy, recyclable gift box. Hand cleaning only. Occasional oiling with linseed oil keeps the wood beautiful and prevents discoloration when it touches food.
Click-clack: The triangle tongs cherry wood are opened and ready for use with one swing.
FSC-certified cherry wood
Material: FSC-certified cherry wood
Recommended retail price: € 16,00 (at 19% VAT)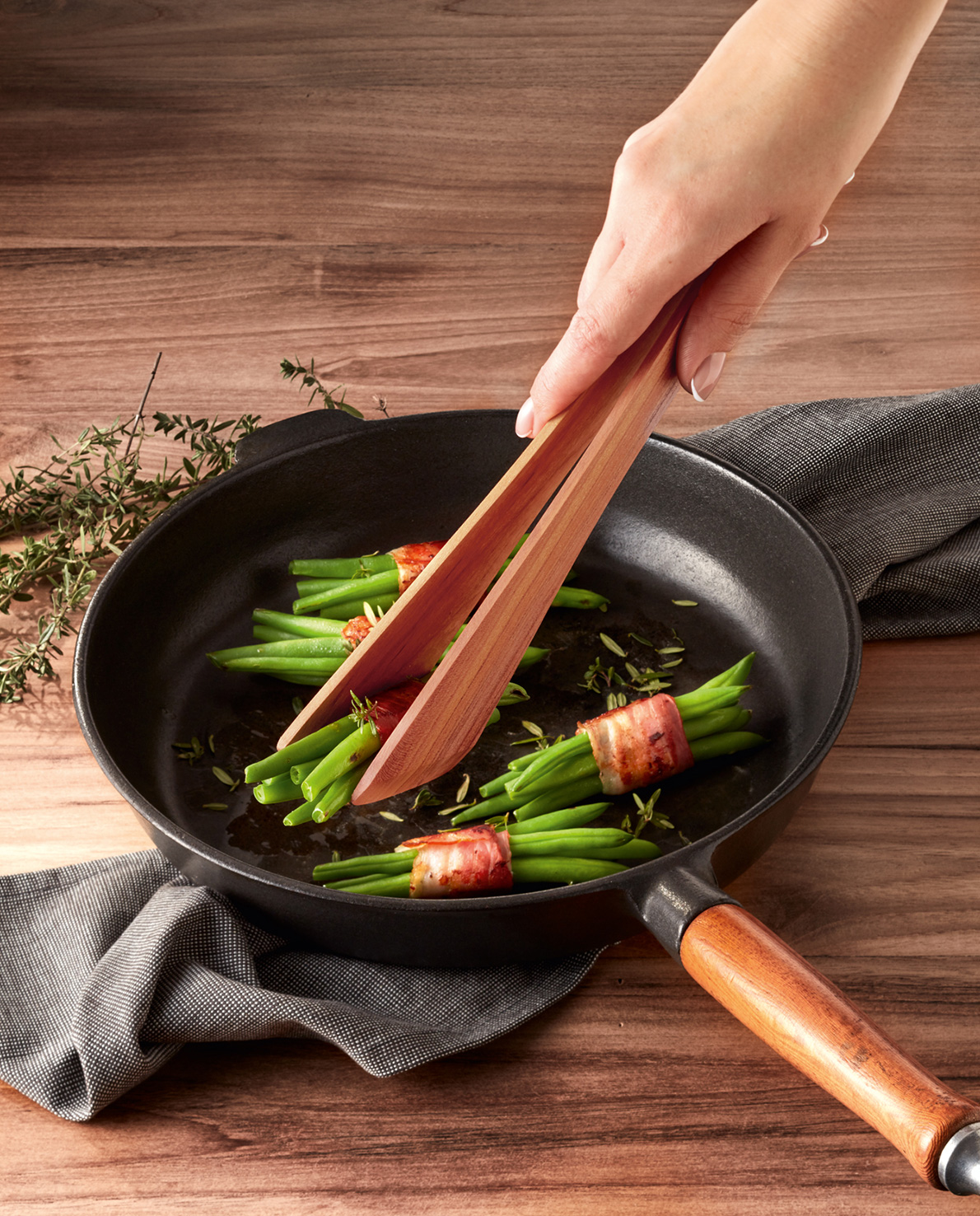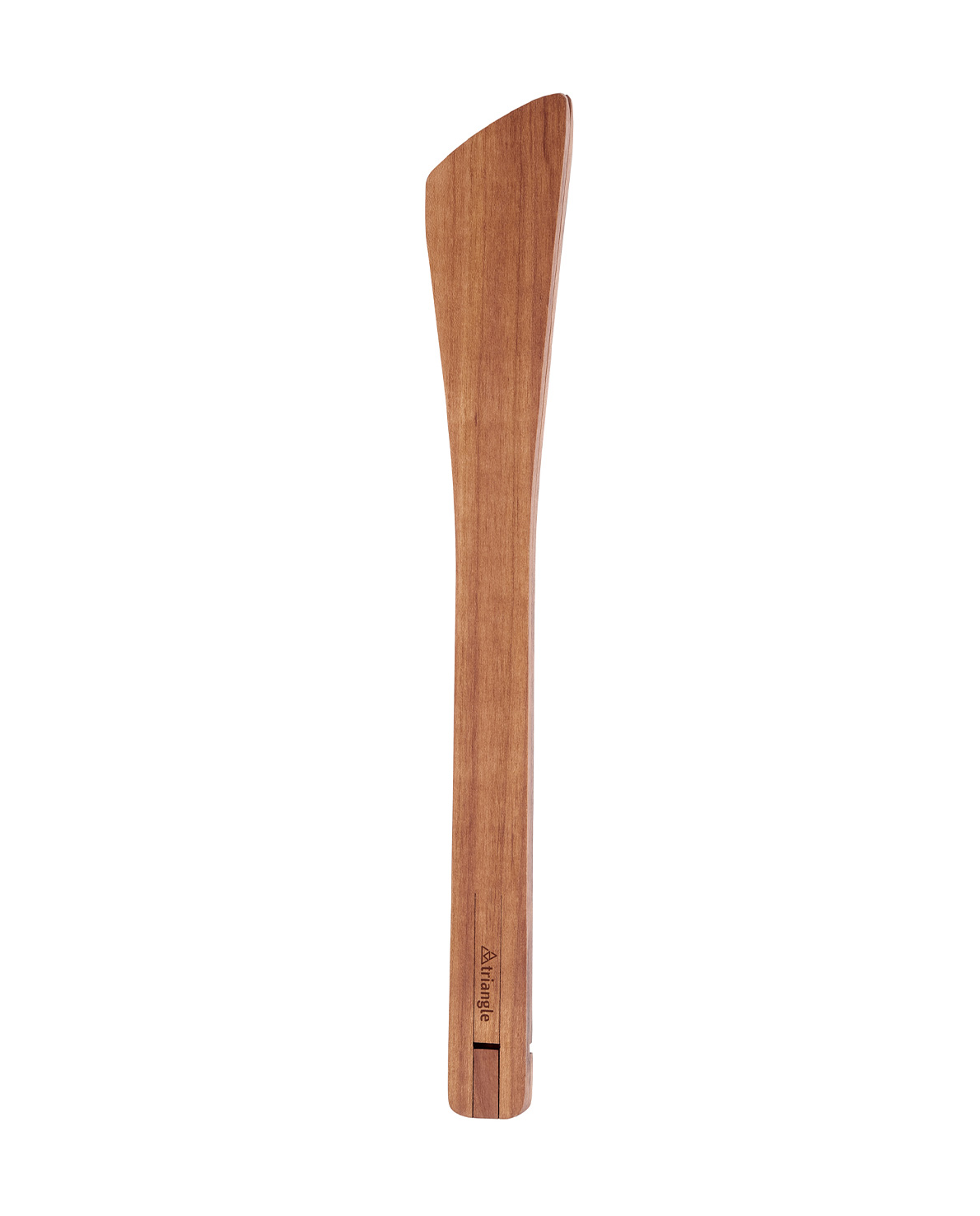 Christine Kelch

GENERAL MANAGER

Tel. 0212 / 22 115-0

Miriam Schildmann-Forestier

MARKETING & COMMUNICATION

Tel. 0212 / 22 115-32
As a Solingen based company since 1946 we are a third-generation family owned business. triangle stands for high-quality creative kitchen tools for home cooks and professional chefs. The company is commited to quality, functionality and sustainable production.