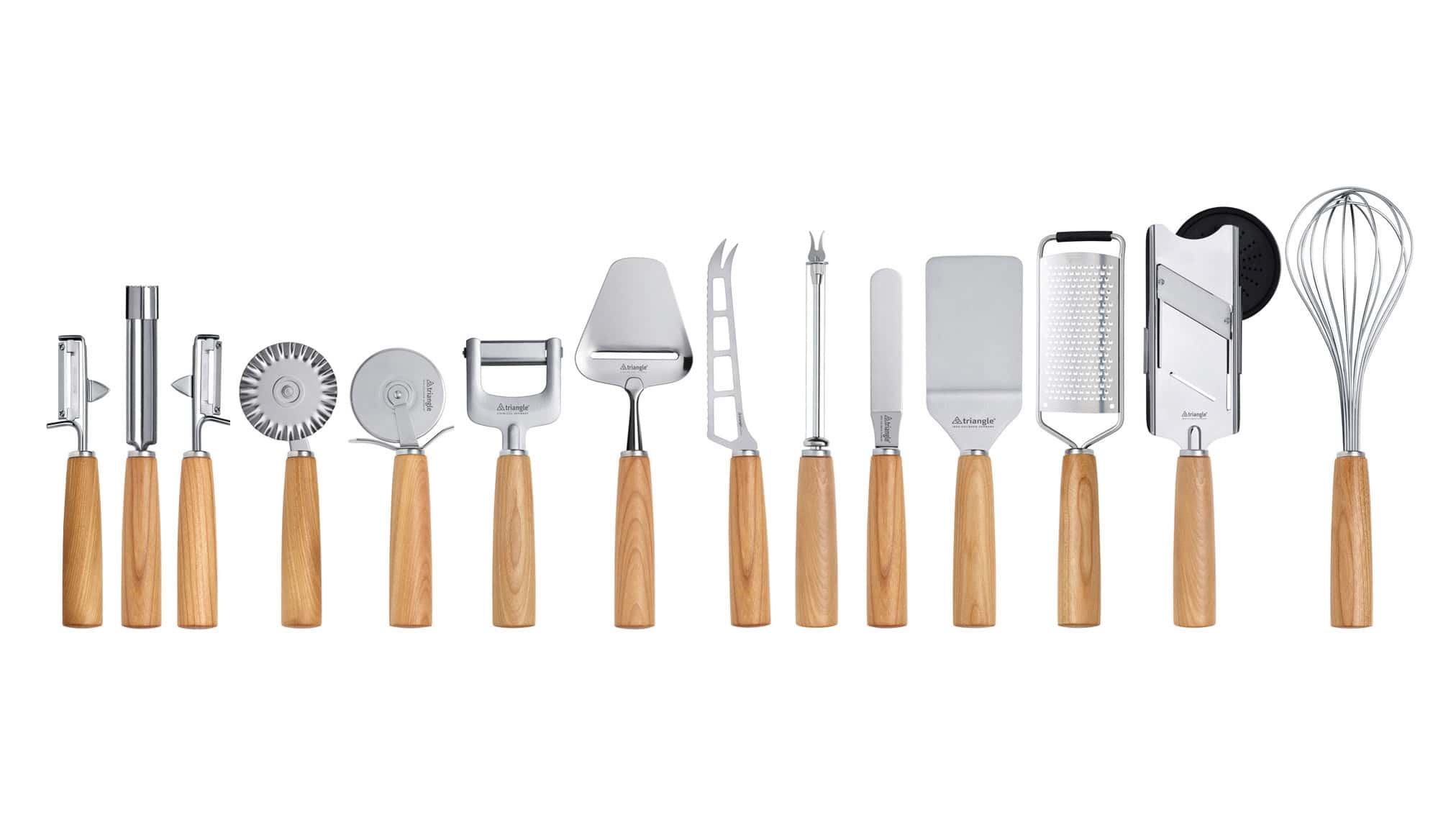 Slow Tools: Handmade and sustainable tools for the contemporary kitchen
Wood is back in fashion. And rightly so, because wood is the first, the most original and probably the most sustainable raw material for tools that mankind has used. It is warm, natural, pleasing to touch and ideal for the kitchen due to its antibacterial properties.
With the new "Mood" series, the family-owned company triangle from Solingen has developed a traditional and contemporary range of kitchen tools with high standards of functionality, quality and sustainability, which are manufactured in Germany in manufactory work.
For "Mood" triangle uses cherry wood from regional orchards, thereby supporting sustainable timber management and short transport routes. The handles are turned in the Sauerland region of Germany, then finally processed in Solingen and assembled with functional parts made of stainless steel. Naturally, sustainable electricity is used.
The "Mood" series includes 14 essential kitchen tools for preparing, cooking, baking and serving, and will be available in stores from spring 2019.
Material: Stainless Steel; Cherry Wood (PEFC-certified)
Recommended Price: 15,00 to 49,00 Euro incl. 19% VAT
Christine Kelch

GENERAL MANAGER

Tel. 0212 / 22 115-0

Miriam Schildmann-Forestier

MARKETING & COMMUNICATION

Tel. 0212 / 22 115-32
Here you will find high resolution images in CMYK:
triangle GmbH is a Solingen-based third generation family owned business that manufactures and develops kitchen tools since 1946. The product portfolio comprises professional chef's tools as well as high-grade tools for creative cooking. Perfect functionality, superior quality, sustainable production and the continuous development of innovations are our focus.