For gourmets and design-lovers – Series SOUL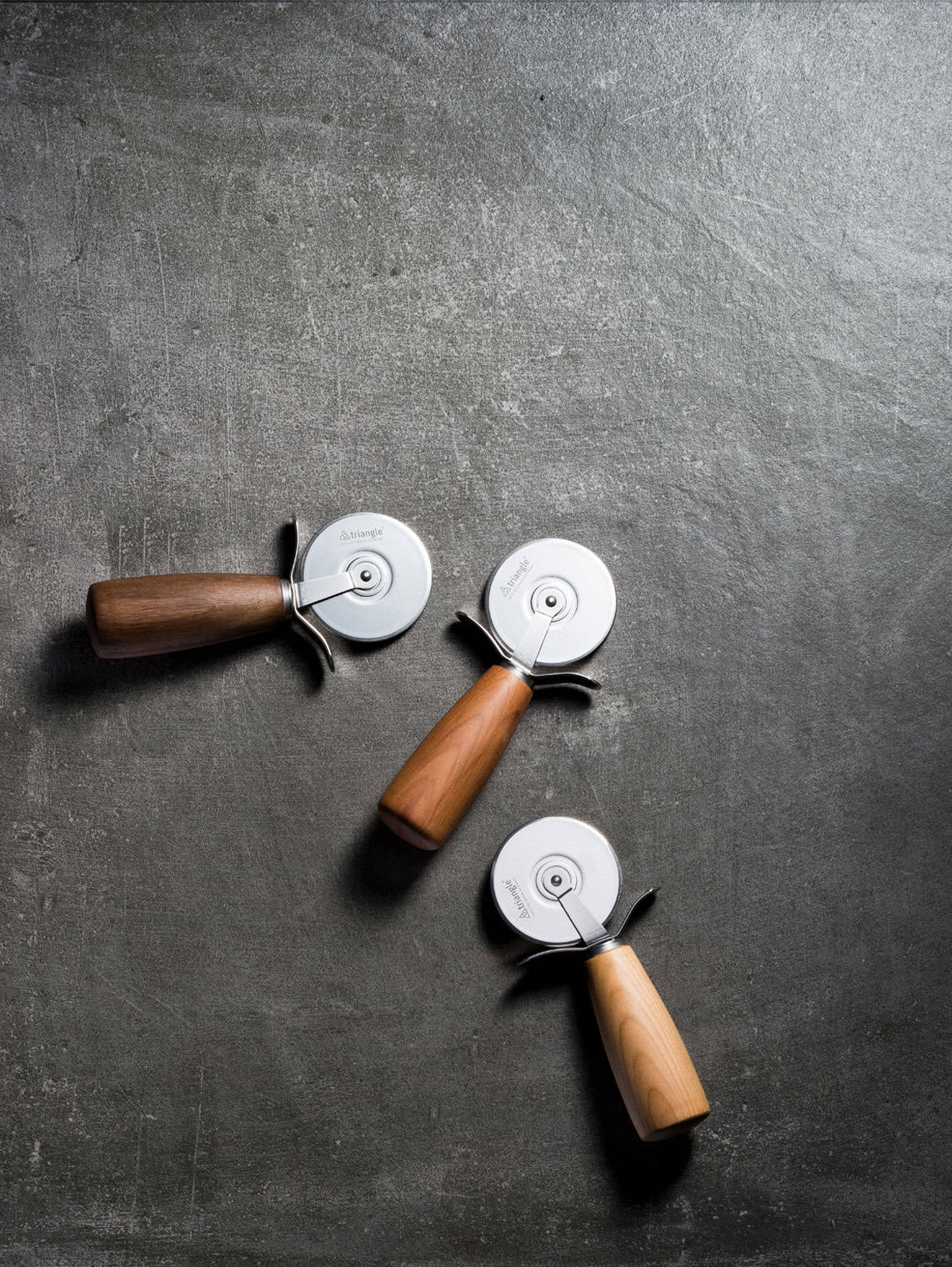 Beautiful design in the kitchen and at table
"Soul" stands for passion, warmth and beauty. For design-lovers and passionate chefs, the Solingen-based company triangle has developed a line that meets the highest standards. The special shape of the handles and fine fruit and walnut woods underline the value and the timeless character. The pleasant to touch handles are available in cherry, plum and walnut wood.
The series "Soul" includes a pizza cutter and a fine slicer, which are made in manufactory work and with high standards of quality, timelessness and functionality.
The special quality of this pizza cutter shows by the carefully sharpened cutting wheel made of hardened special steel as well as by the double guidance of the wheel. Here the short wide handle plays its strength: Its excellent power transmission with pushing movements.
The fine slicer is infinitely adjustable and slices aromatic ingredients such as truffles, garlic, onion or horse radish into paper-thin slices. Nothing is left over, because the well-thought-out end holder allows processing to the last slice.
For the sake of nature, all wood comes from sustainably managed and German orchards and private forests. The handles are turned in the Sauerland region of Germany, then finished in Solingen and assembled with functional parts made of stainless steel.
For a long product life, all components such as blades and end holders are available as spare parts. As an ideal gift, the "Soul" products come in a stylish and reusable gift box.
in cherry, plum or walnut wood
Material: Stainless Steel; hardened blades; cherry, plum or walnut wood (each PEFC-certified)
Recommended Price:  Pizza Cutter 29,00 Euro incl. 19% VAT / Fine Slicer 49,00 Euro incl. 19% VAT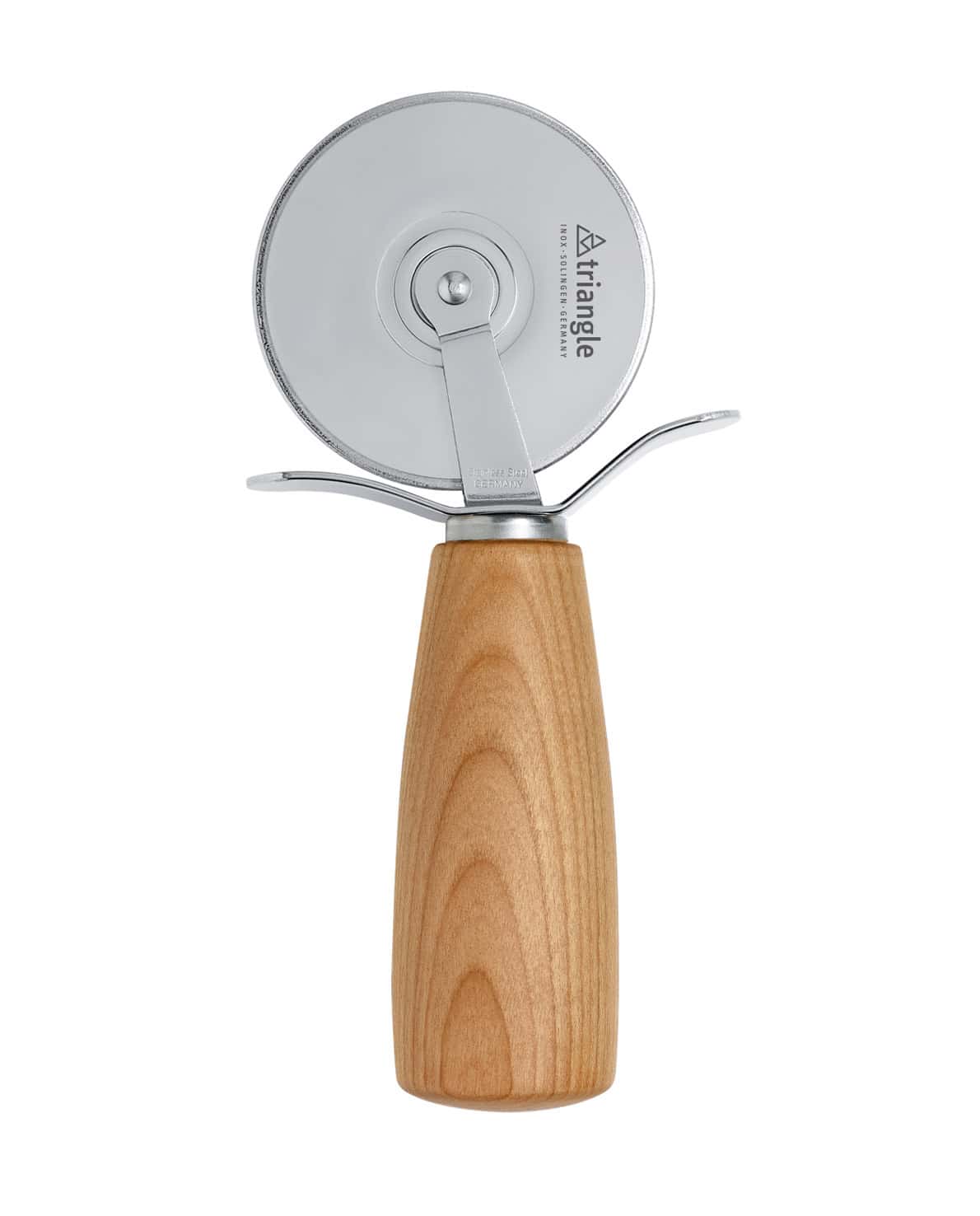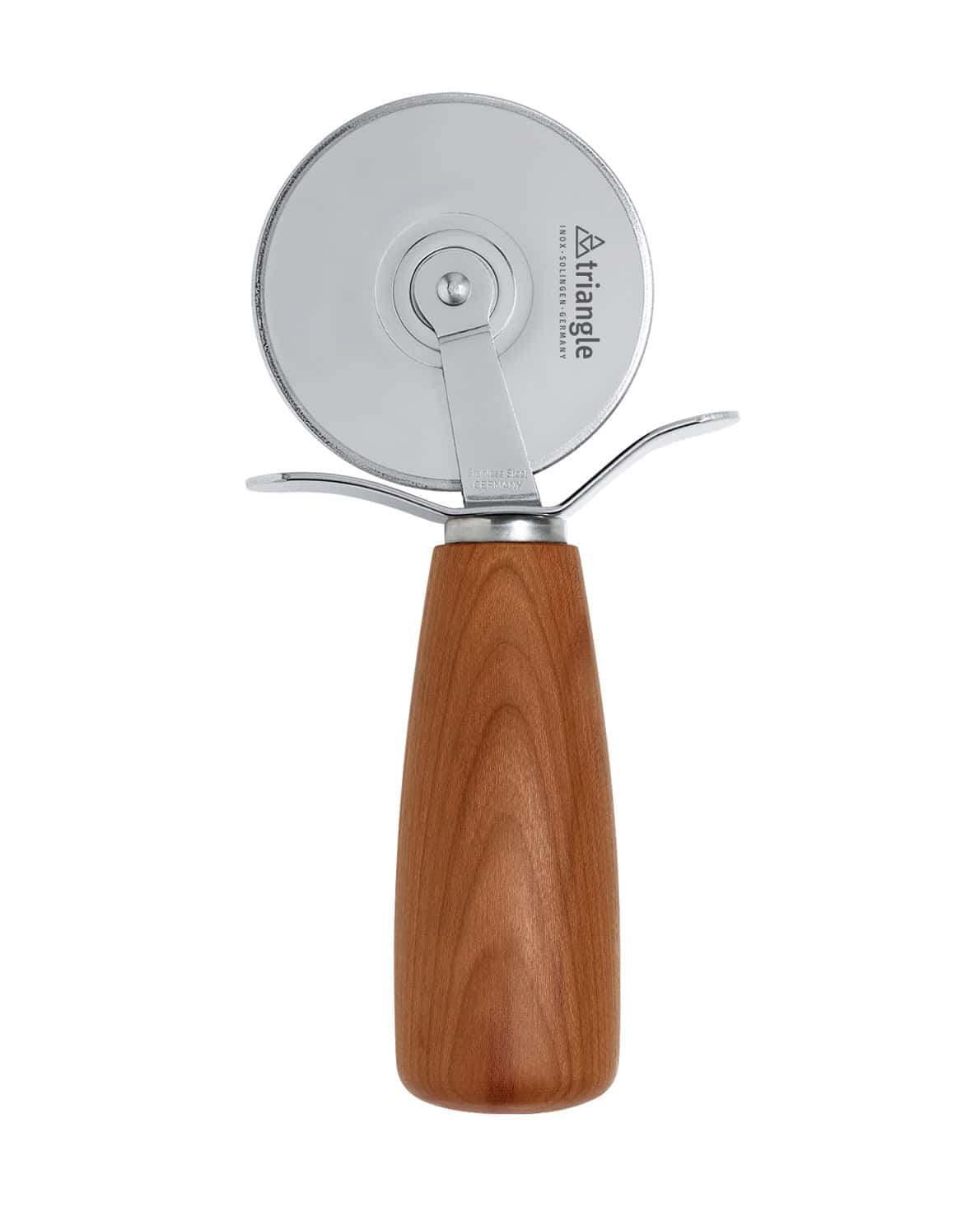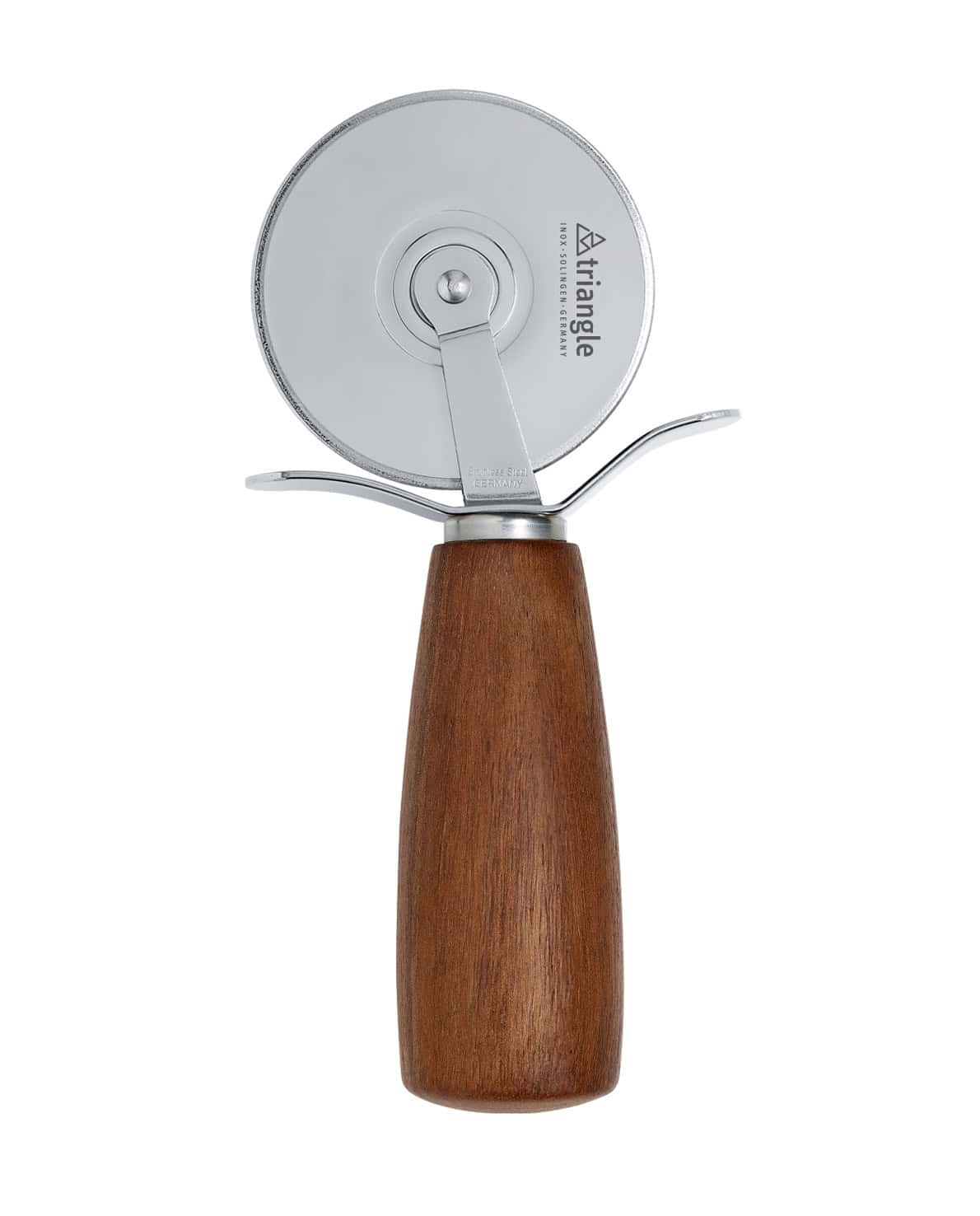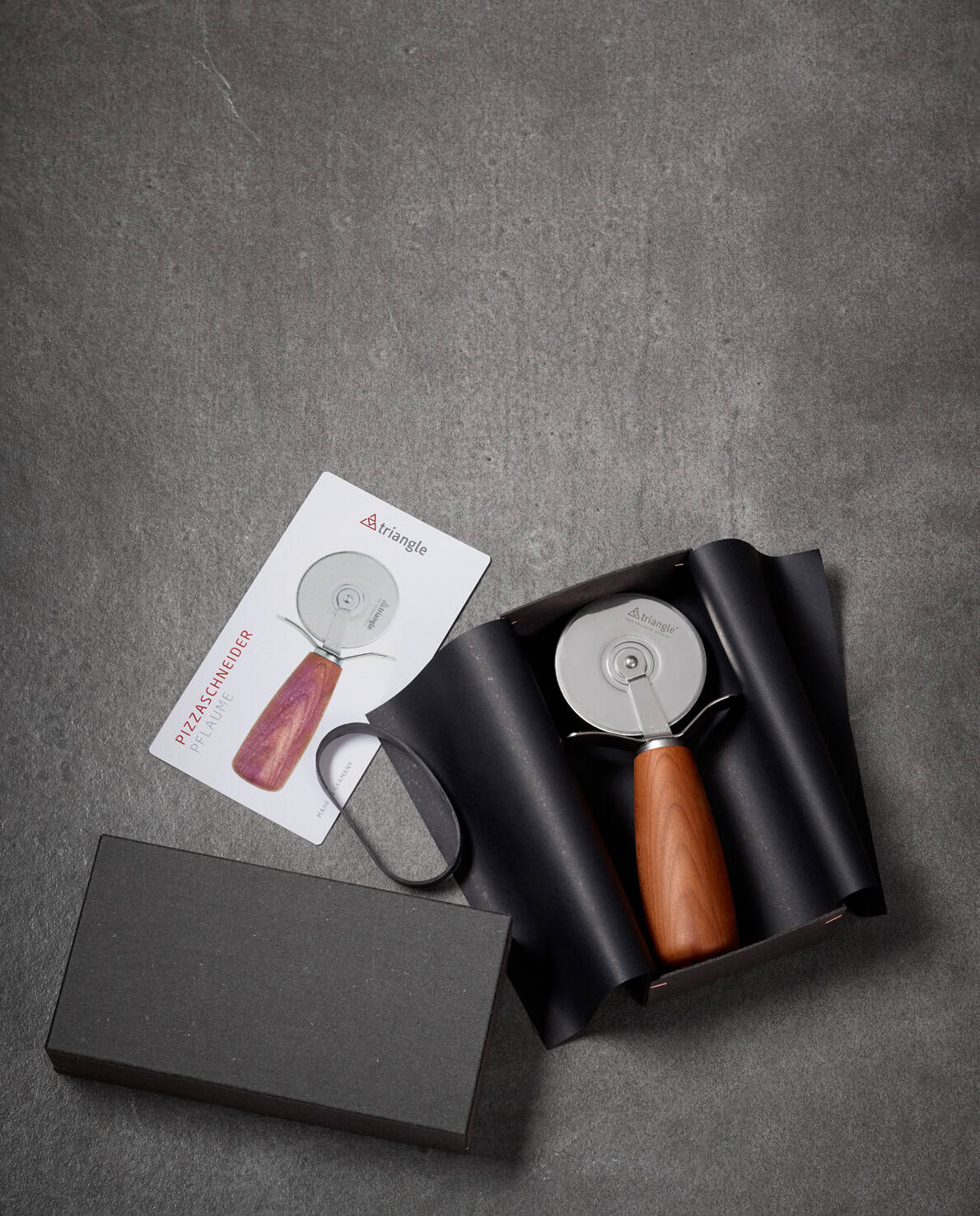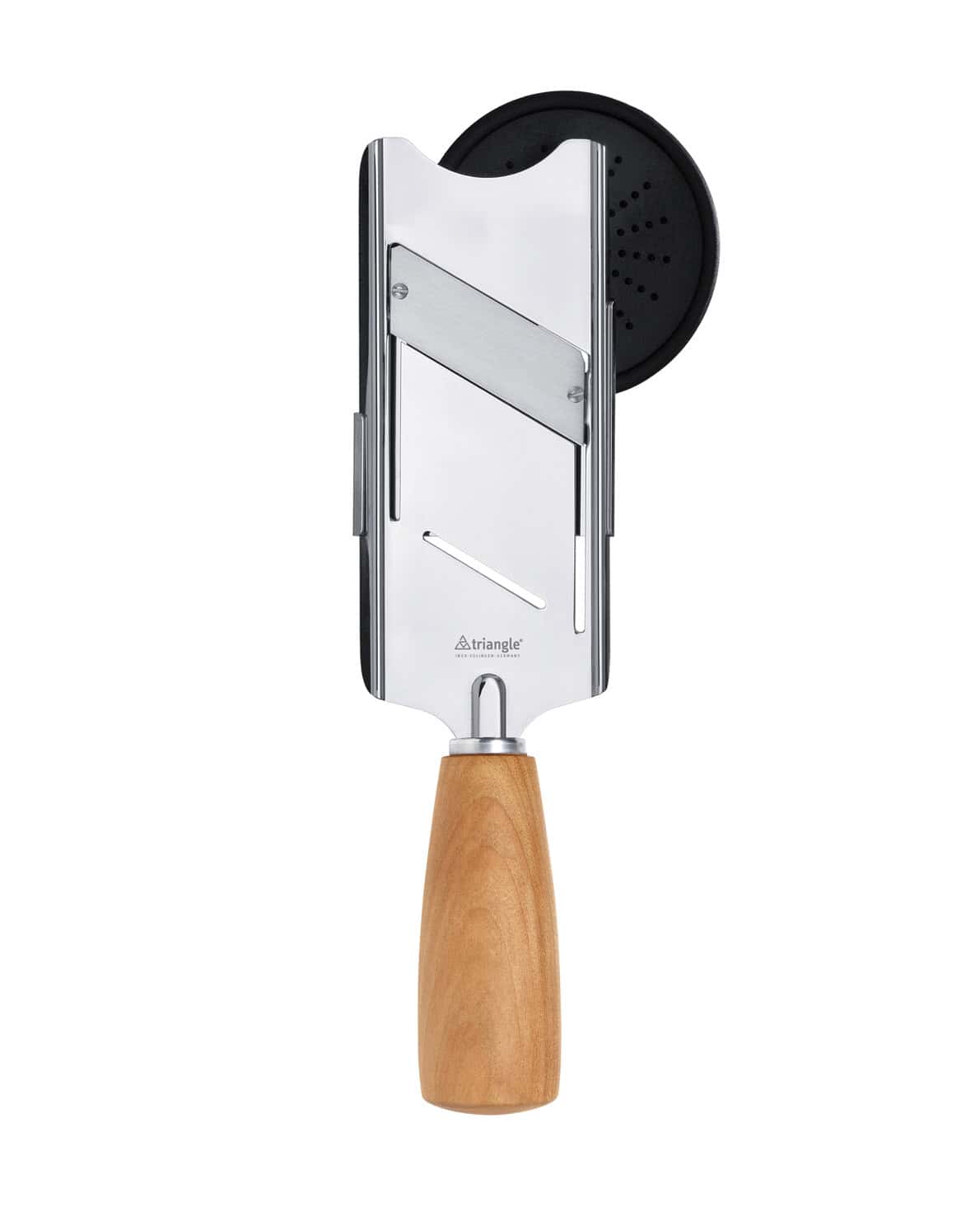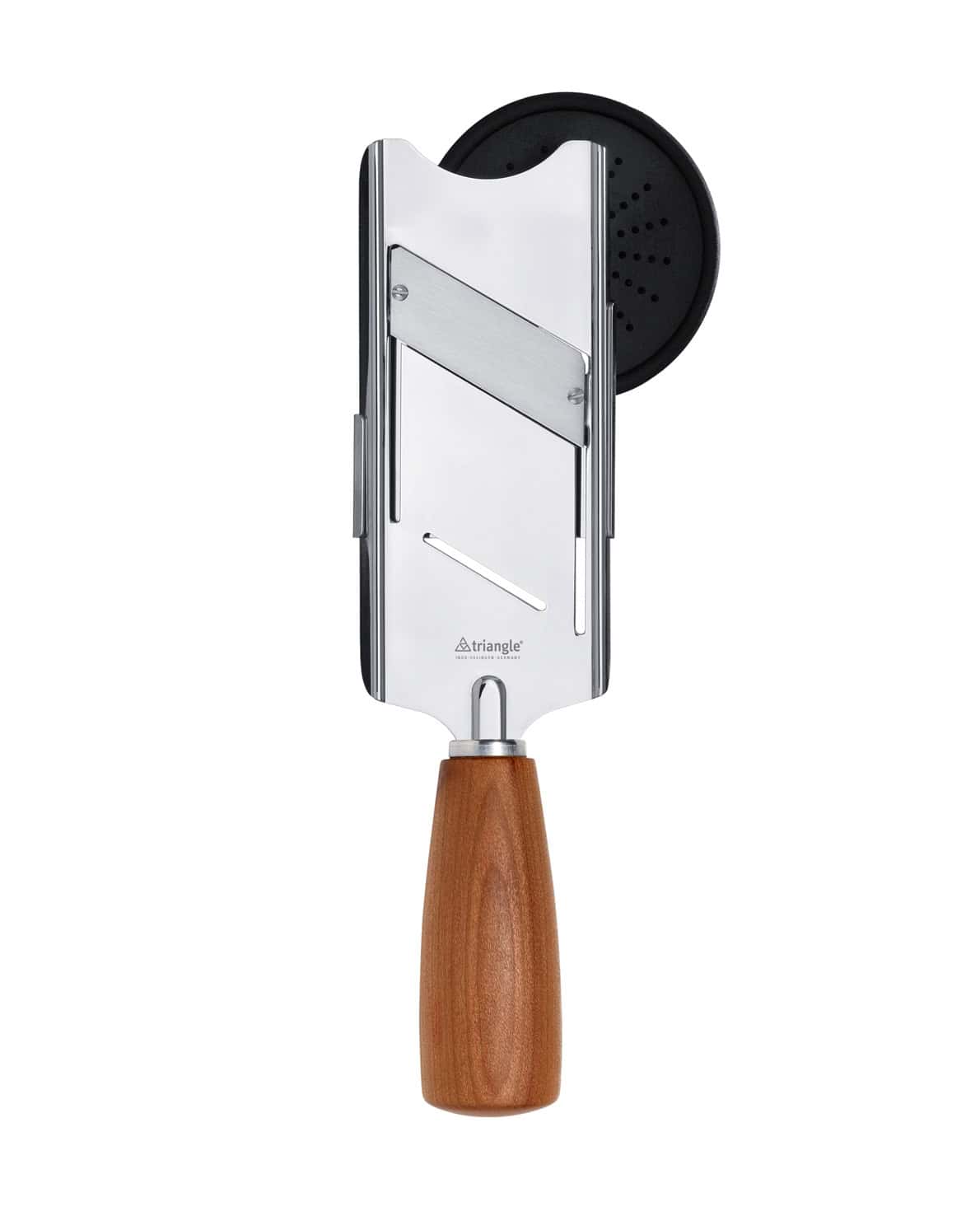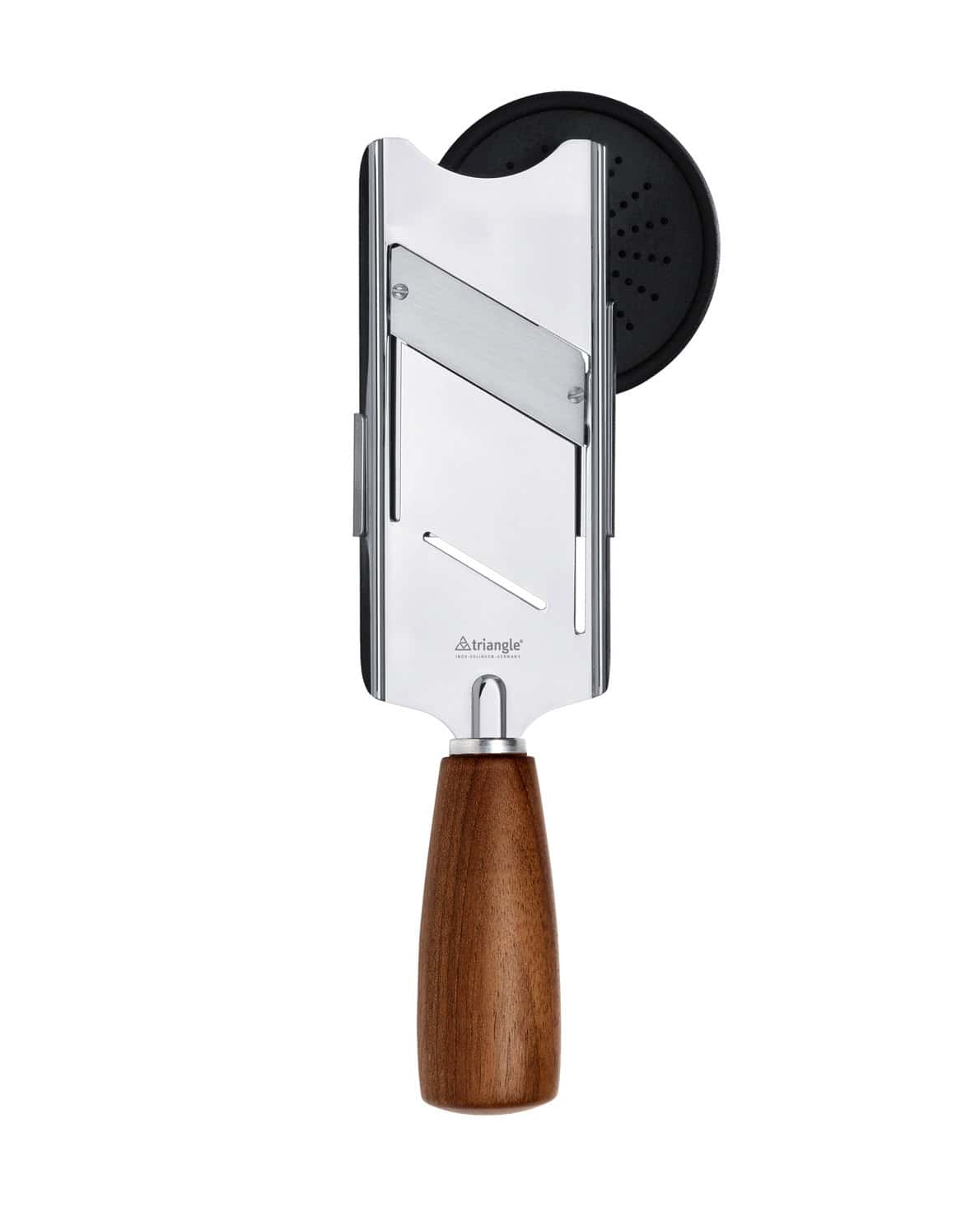 Christine Kelch

GENERAL MANAGER

Tel. 0212 / 22 115-0

Miriam Schildmann-Forestier

MARKETING & COMMUNICATION

Tel. 0212 / 22 115-32
Here you will find high resolution images in CMYK:
triangle GmbH is a Solingen-based third generation family owned business that manufactures and develops kitchen tools since 1946. The product portfolio comprises professional chef's tools as well as high-grade tools for creative cooking. Perfect functionality, superior quality, sustainable production and the continuous development of innovations are our focus.