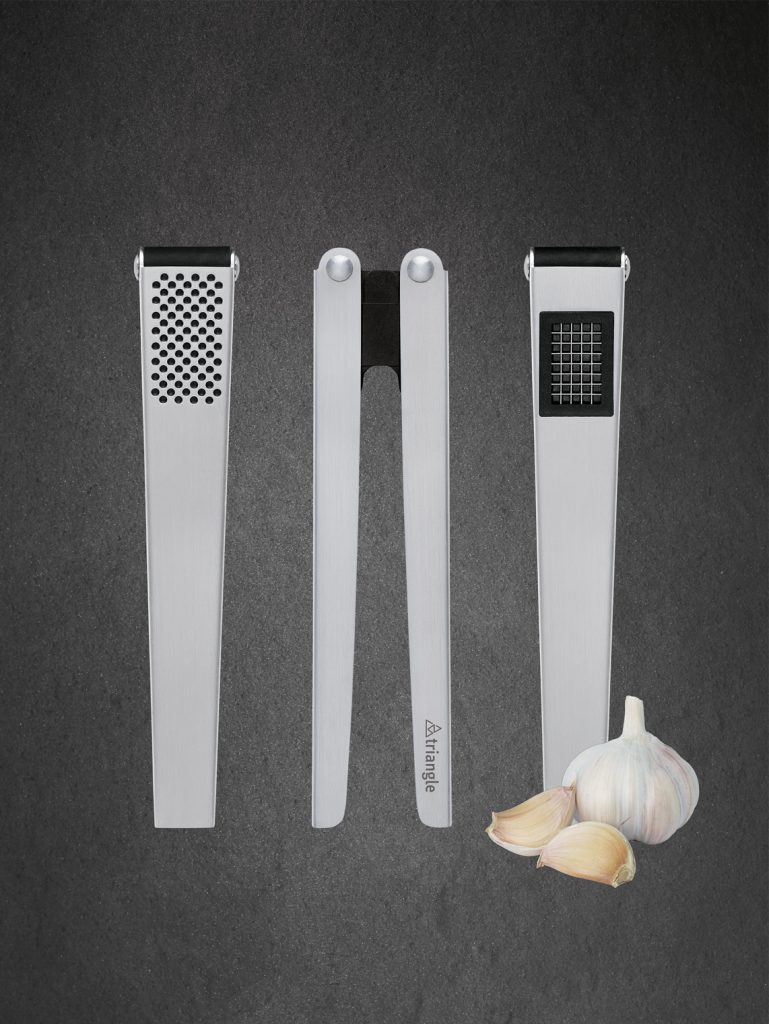 Whether garlic is pressed or cut determines its aroma. Pressed it releases a lot of juice, which brings a sharp, strong aroma with it. When cut, it is finer, gentler and almost sweet when cooked. Thanks to the DUO from triangle, it is no longer either / or. The clever kitchen tool offers both functions in one. A classic garlic press on one side and a sophisticated garlic cutter on the other. On the cutting side, the clove of garlic is pressed through a sharp cutting grid of 3 x 3 mm, so that fine sticks are created. If you drive a knife along the cutting grid while pressing, you can also create cubes of any size.
The DUO can be opened completely for cleaning. A scraper grille on the cutting side removes garlic residues from in between the press teeth and ensures quick cleanliness.
Made of high-quality stainless steel and robust nylon, with sharp special blades. Patented technology.
garlic press & garlic cutter
Material: Stainless steel; Nylon
Recommended retail price: € 35,00 (at 19% VAT)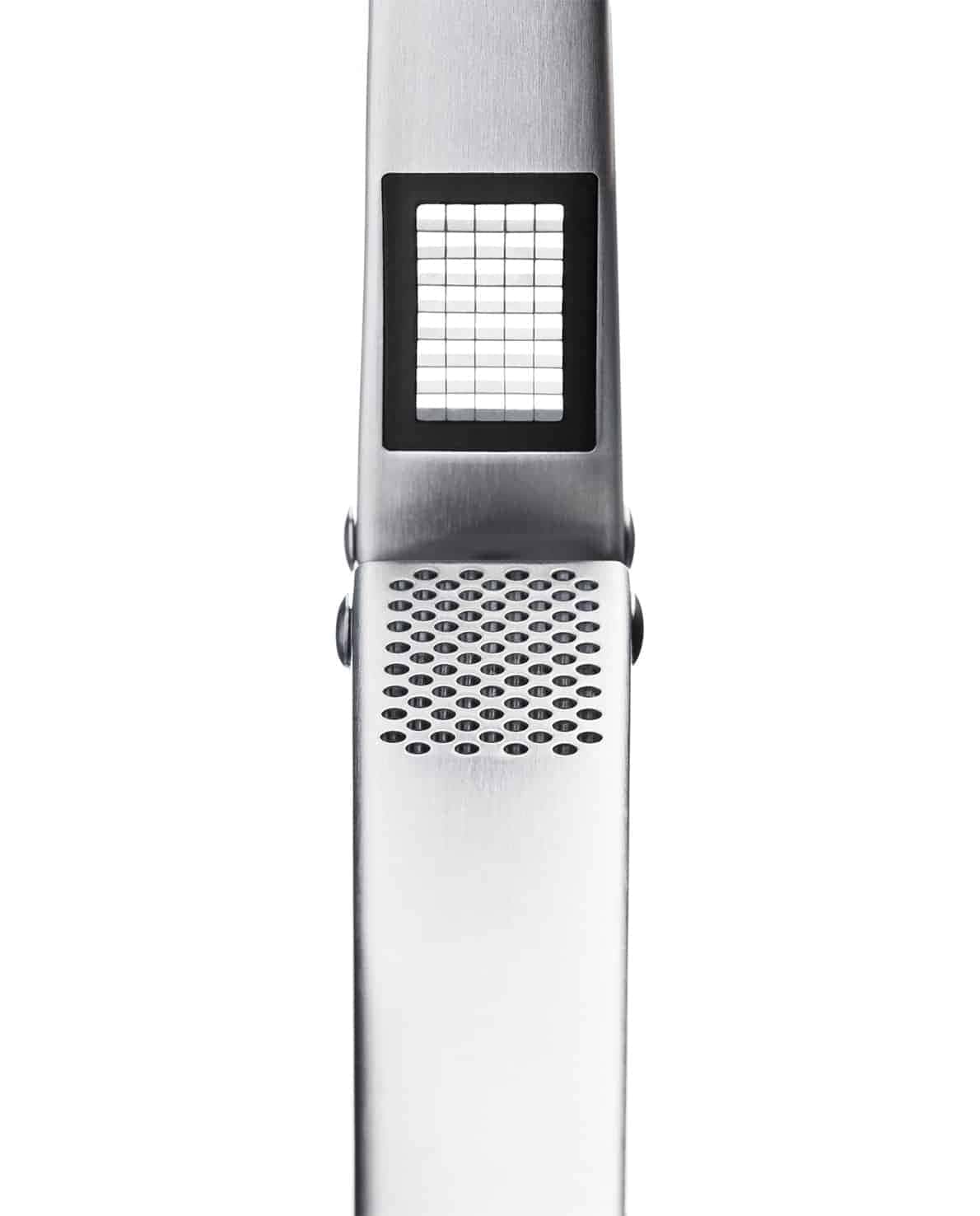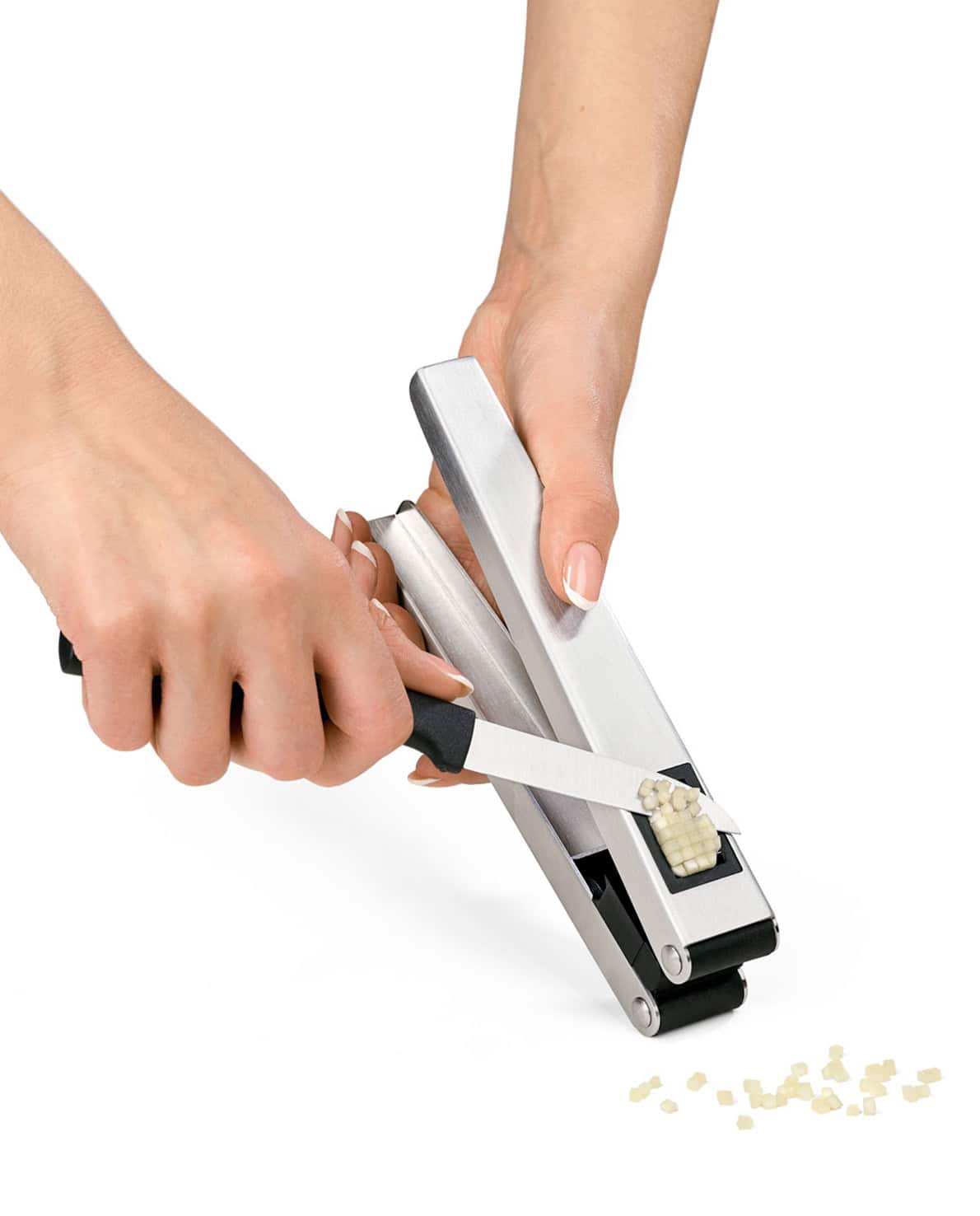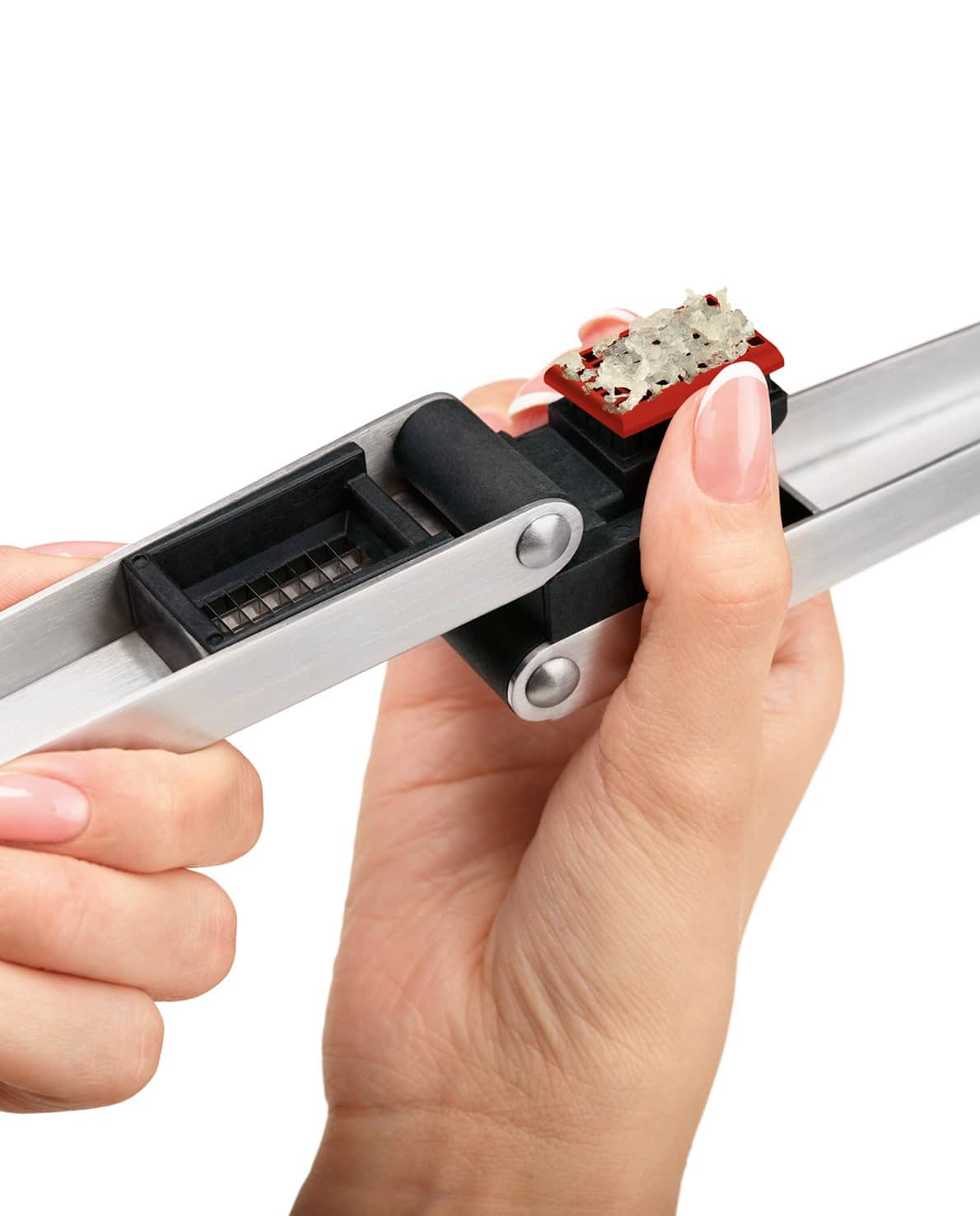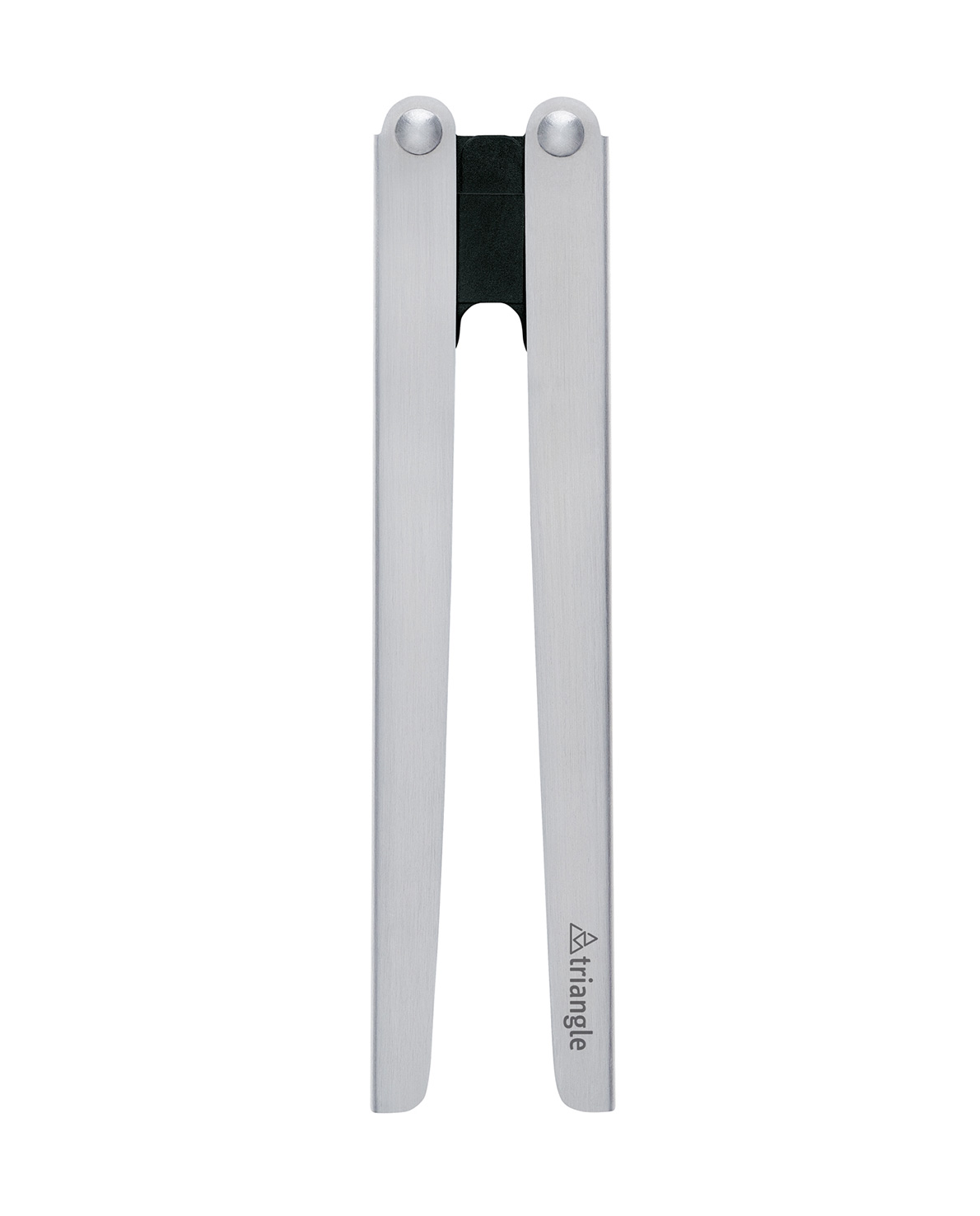 Christine Kelch

GENERAL MANAGER

Tel. 0212 / 22 115-0

Miriam Schildmann-Forestier

MARKETING & COMMUNICATION

Tel. 0212 / 22 115-32
triangle stands for high-quality creative kitchen tools for home cooks and professional chefs. As a Solingen based company since 1946 we are a third-generation family owned business and are committed to quality, functionality and sustainable production.