Fusilli pasta with savoy cabbage and chicken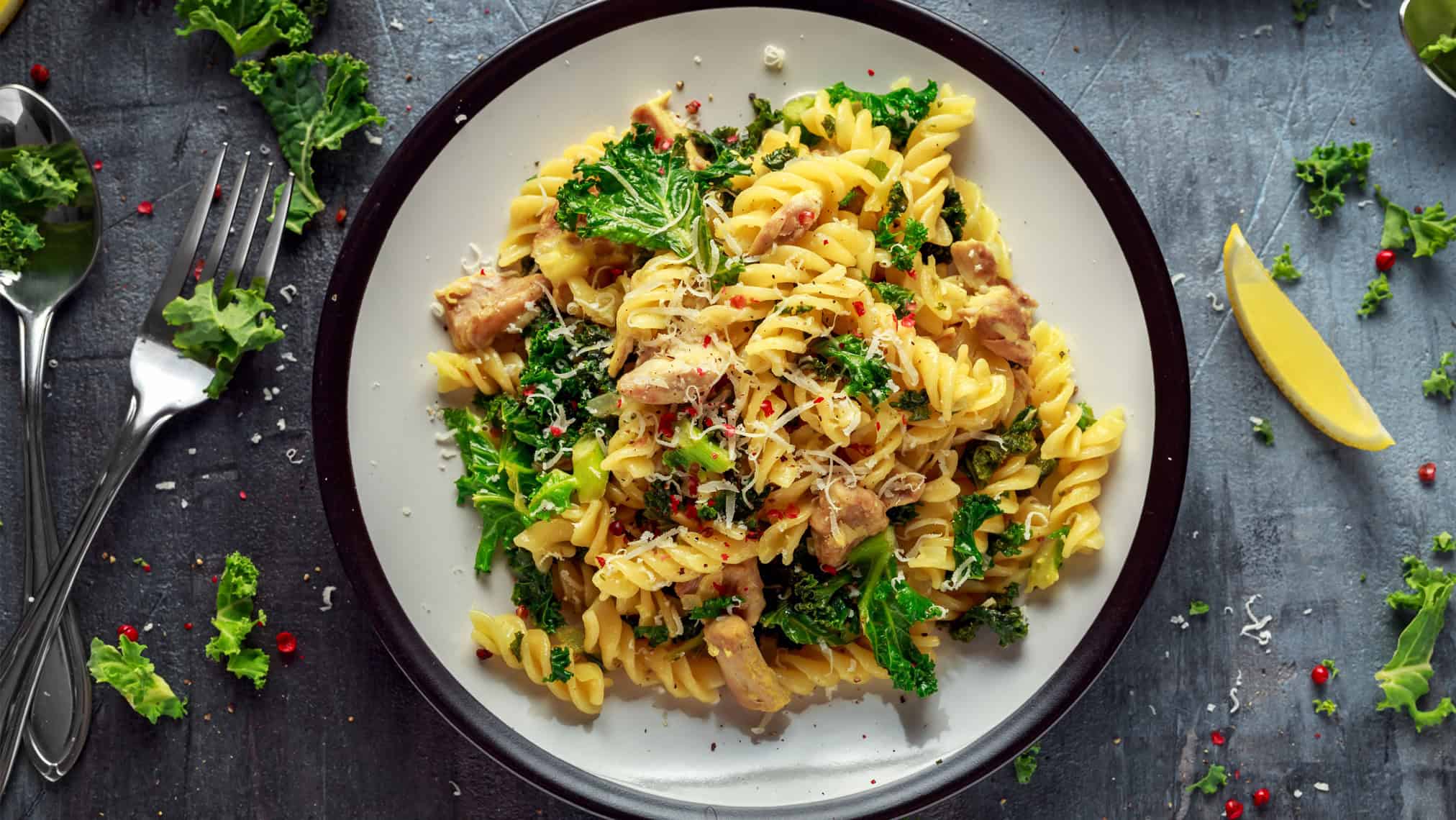 The winter is not over yet: savoy cabbage season is still on! Savoy cabbage contains just as much vitamin C as a lemon and should definitely be on everyone's list of ingredients during cold and wet winter days! It can also be used in many ways in the kitchen. Who would have thought: even as a pasta dish, savoy cabbage is a real culinary delight!
600 g savoy cabbage
3 tablespoons of olive oil
200 g organic chicken burst
2 onions
60 grams of raisins
50 g pine nuts
500 g fusilli
100 g parmesan (freshly grated)
1 bunch of basil
Salt 
Red Pepper, coarsely crushed
Olive oil
This recipe takes little effort.
Now peel the onions and cut them into cubes. Rinse the chicken briefly under running water and dry it with a paper towel. Then cut the chicken into bite-sized cubes. Fry the onions and the chicken in olive oil. Add the raisins and pine nuts, fry for another minute until the raisins swell.
Meanwhile, cook the savoy cabbage for about five minutes in lightly salted water while stirring until firm to the bite. Then remove the savoy cabbage with a skimmer and save the water for boiling the pasta!
Cook the pasta in the vegetable water until it is "al dente". Then add the noodles to the vegetables and season with salt and pink pepper. Mix in the basil. Add olive oil to taste. Grate parmesan on top!