Strawberry-Rhubarb-Curd Cake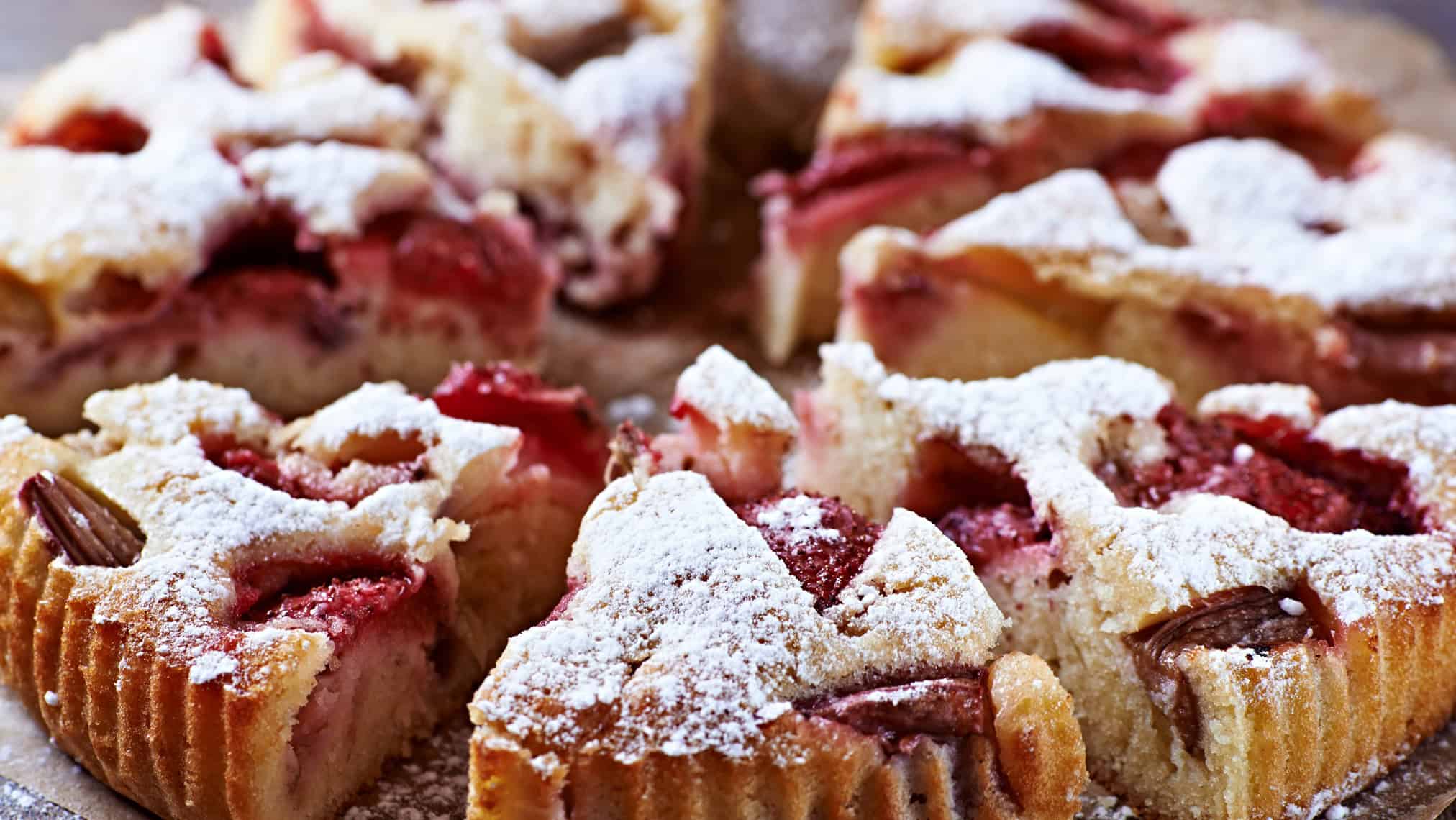 A wonderful sweet and sour, juicy spring cake. Who can resist fresh strawberries and rhubarb? We can't! The cake is easy to make and has less calories due to the curd! Have a piece!
100 g strawberries
300 g rhubarb
175 g soft butter
1 packet of vanilla sugar
175 g of sugar
1 tablespoon of sugar
3 eggs
275 g of flour
1/2 packet of baking powder
125 g curd
Powdered sugar for dusting
some grease for the baking tin
1/2 tsp cinnamon and sugar
15 minutes preparation + 50 minutes baking time
Preheat the oven to 175 ° C (convection oven 150 ° C).
Wash, stem and halve strawberries.
Wash the rhubarb, peel off the hard fibers and cut into pieces (about 1 cm wide).
Mix strawberries and rhubarb with 1 teaspoon of sugar.
Place two thirds of the dough in the springform pan and spread half of the fruit on it.
Place the remaining part in the springform and spread the remaining fruit on it.
Bake the cake for about 50 minutes and let it cool on a wire rack.
After cooling, dust with icing sugar – and enjoy!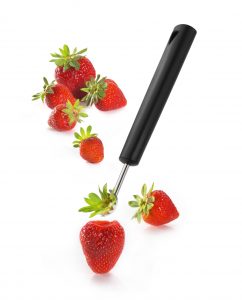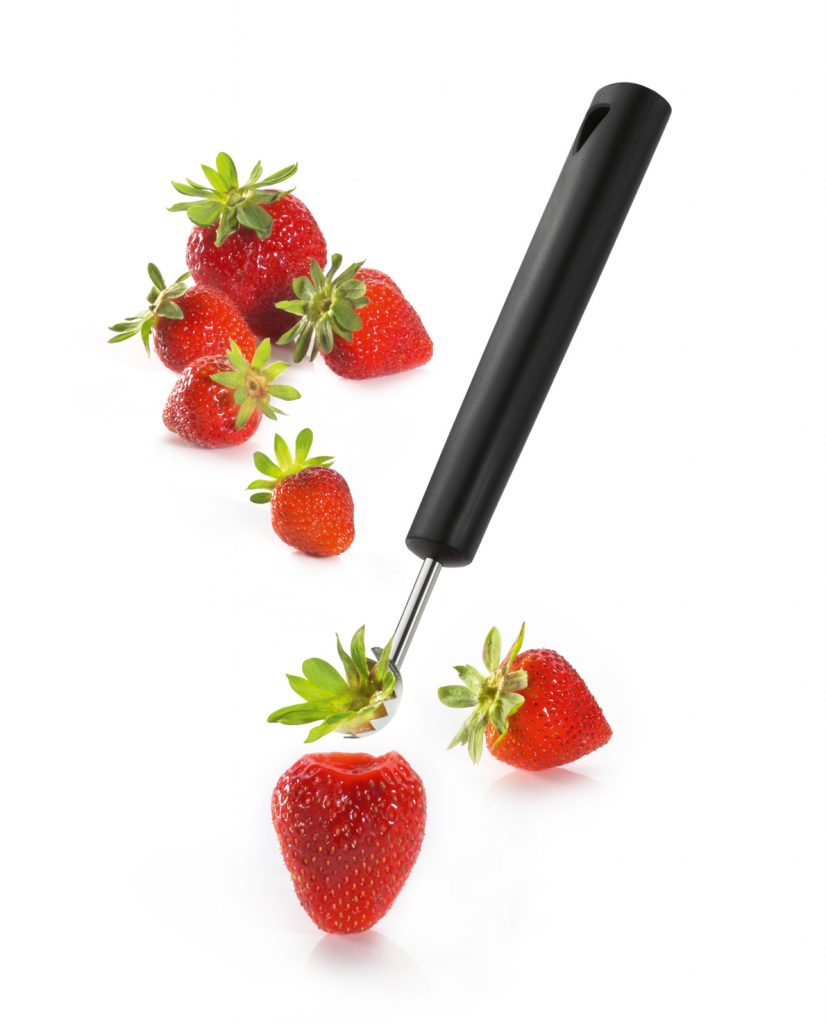 Our product recommendations