Tzatziki – the Greek classic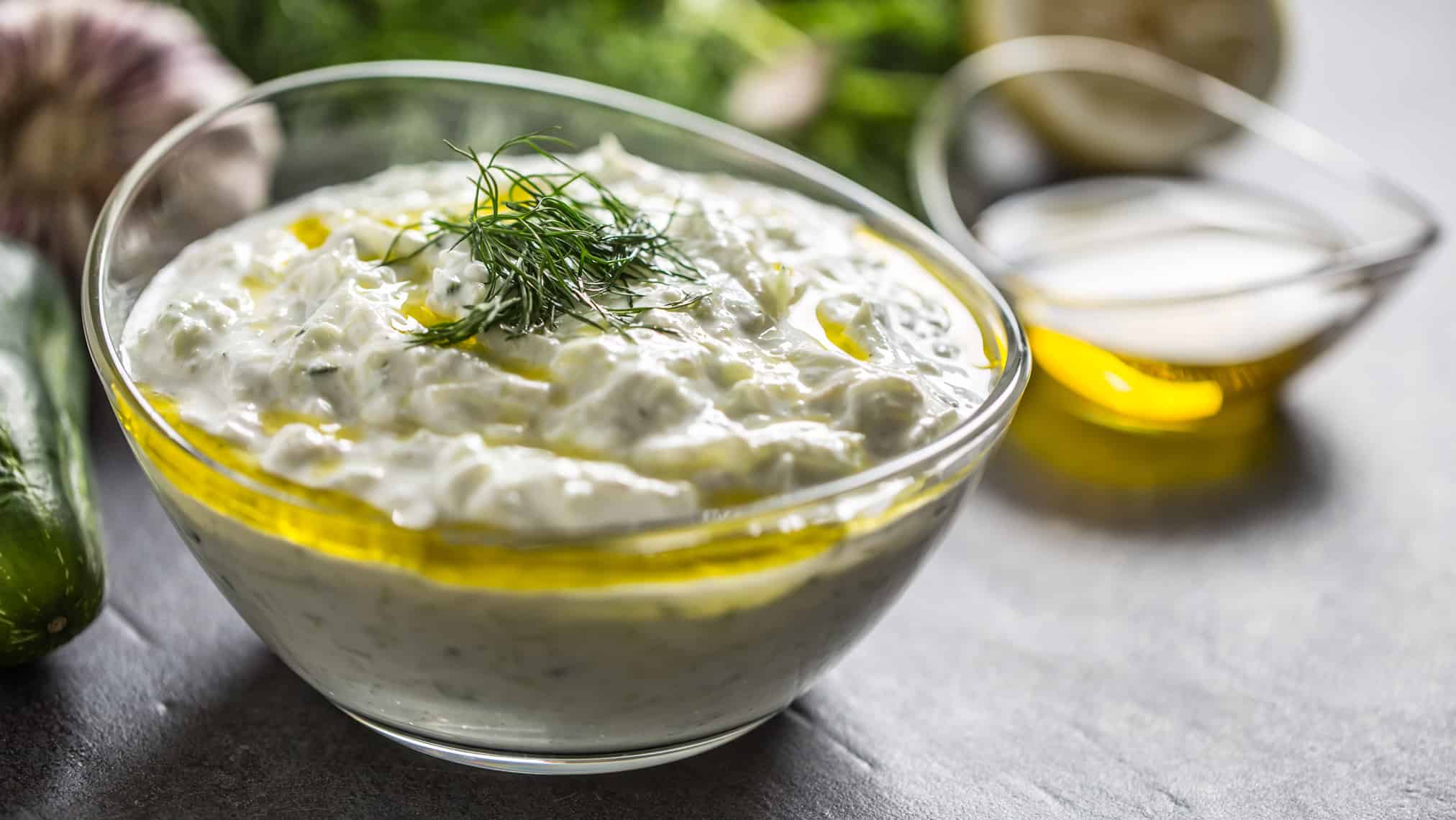 Cucumbers, Greek yoghurt and garlic – get the summer flavour! Tzatziki goes perfectly with meat, fish, grilled vegetables or with crusty bread.
1 organic cucumber
500 g Greek yoghurt (10% fat)
4 garlic cloves
a squeeze of lemon juice
1-2 tbsp olive oil
salt
pepper
few springs of fresh dill
This recipe takes little effort.
An organic cucumber tastes better and it also does not have to be peeled. Rinse the cucumber briefly with lukewarm water and then dry it – that's it.
Grate the cucumber with a coarse grater. If you want to, you can now wring out the grated cucumber with a tea towel. This keeps the tzatziki nice and thick.
In a bowl, mix the yogurt, cucumber, garlic, salt, pepper, chopped dill, and a squeeze of lemon juice.
Peel and press the garlic or grate it very finely with an aroma grater.
Finally, drizzle with a little olive oil and – if you have time – set aside for 30 minutes.