Strawberry Jam with Basil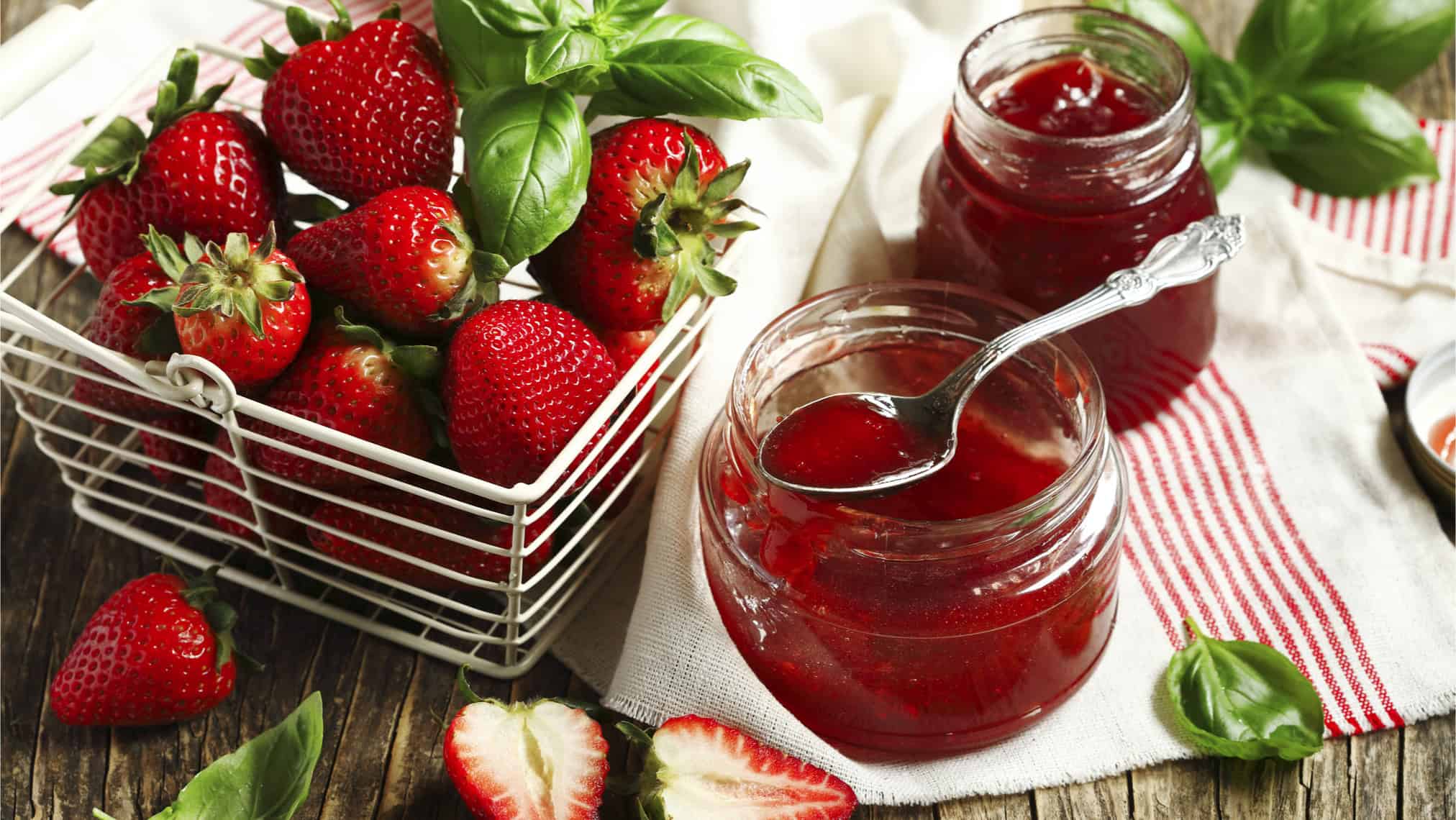 Fresh basil gives classic strawberry jam a very special aroma boost. Do try it!
1000g Strawberries, ready prepared
2-3 Tbsp Lemon juice
1 handful Basil leaves
500g jam sugar (preserving sugar) for 2:1 fruit-sugar ratio
This recipe takes low effort.
Clean the strawberries, remove stems and cut into quarters. Slice basil leaves into very fine strips.
Tip: Removing the stems is especially quick with a strawberry and tomato huller
Combine strawberries in a large saucepan with jam sugar (preserving sugar) and lemon juice. Boil for 4 minutes.
One minute before the end of the cooking time, fold in the finely chopped basil, make a gelling test and pour the boiling hot jam into Twist-Off jars.
Tip: If you prefer a smooth jam, puree the jam with a hand blender before bottling.