Grilled Halloumi-Zucchini-Rolls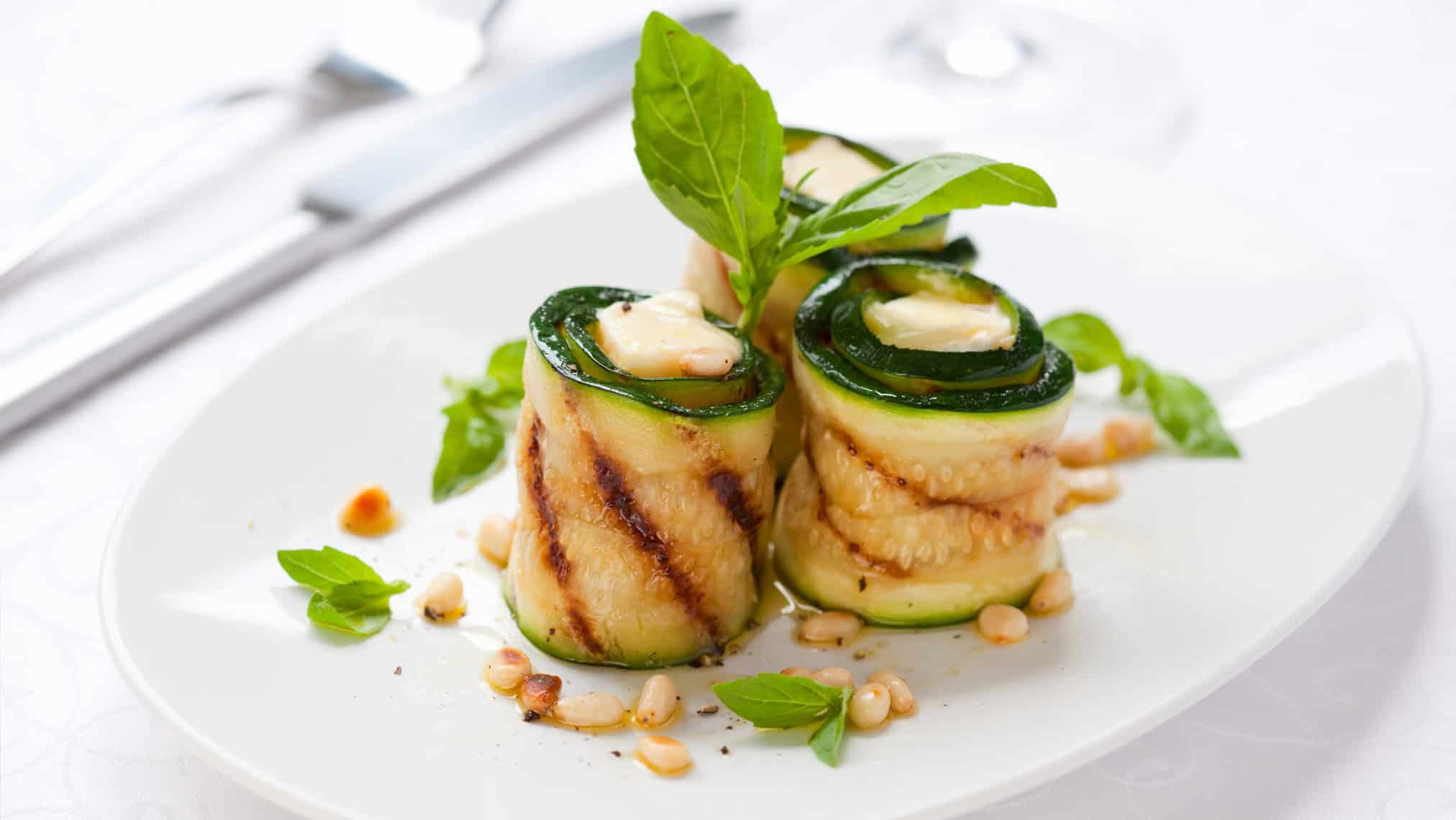 Crisp grilled halloumi cheese wraped in tender zucchini slices makes fabulous antipasti for your next barbeque. Works also great in a grill pan.
2 zucchini
250g halloumi cheese
30g pine nuts, dry roasted
juice of 1 lemon
3 tbs extra vergine olive oil
salt, pepper
some basil leaves
10 minutes preparation + 15 minutes cooking time
This recipe takes medium effort.
Wash and trim zucchini and cut lenghtwise into evenly thin slices. This is best done with the slicing blade of the julienne cutter set or with the 2mm blade of our vegetable slicer set.
Cut halloumi cheese into 1 cm (0.5 inch) wide fingers.
Mix lemon juice, olive oil, salt and pepper to get a marinade.
Grill halloumi cheese and zucchini slices until tender and well browned. Brush zucchini with the marinade from time to time.
Remove halloumi cheese and zucchini slices from the grill and allow to cook a bit. Wrap halloumi cheese with grilled zucchini.
Arrange on a plate and sprinkle with pine nuts, basil leaves and drizzle some extra vergine olive oil. Serve warm.
Bon appetit!