Asia-Inspired Cucumber Salad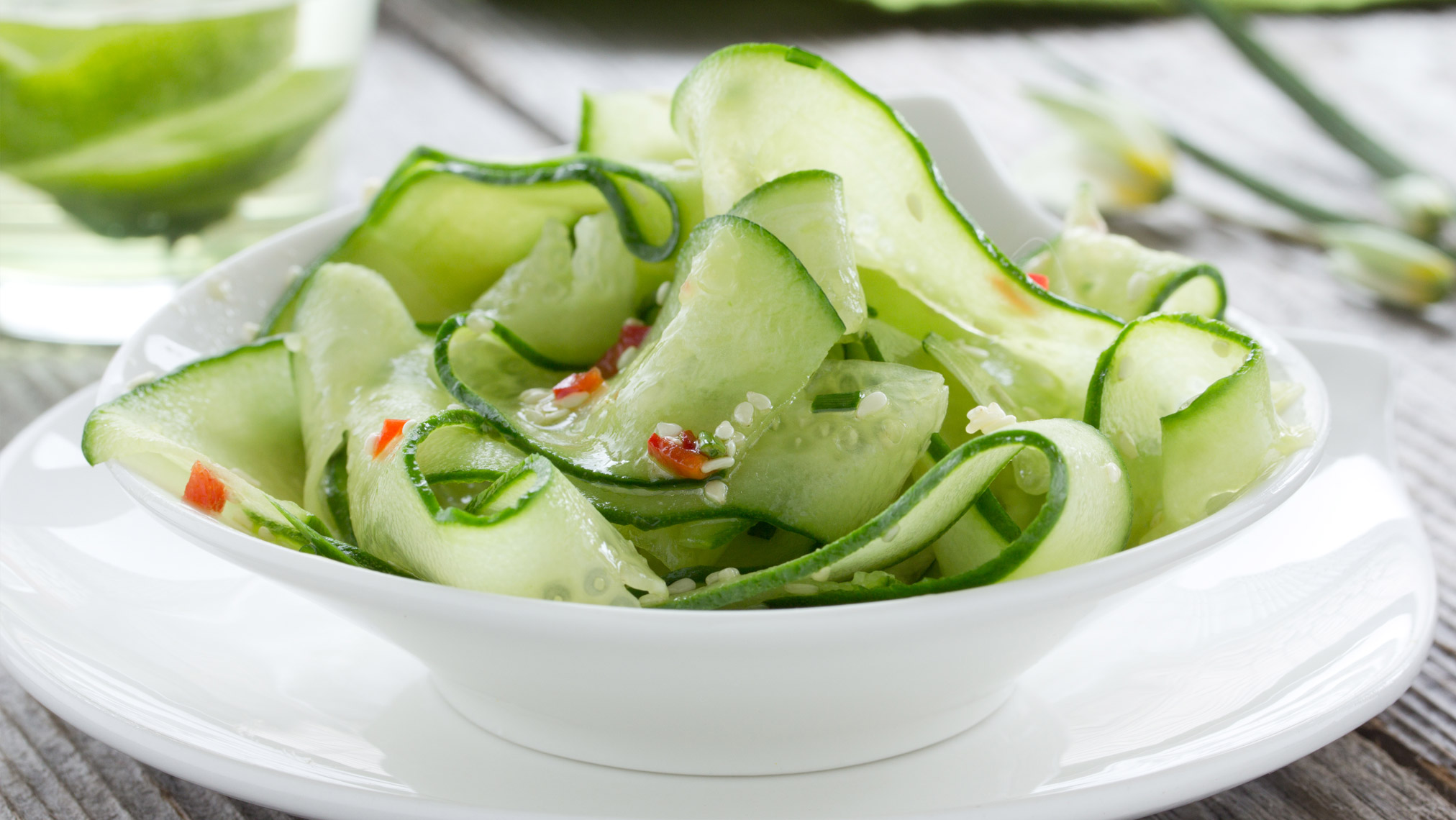 This simple cucumber salad is fresh, healty and made in a jiffy. It has just 5 ingredients and is ready in less than 10 minutes.
1 large cucumber
1/2 tsp salt
1 tbs sugar
1/4 red jalapeño or chili pepper
80 ml rice vinegar
1 tsp white sesame seeds
This recipe takes low effort.
Wash cucumber and cut into thin strips using the triangle slicer set and a 1 mm slicing blade. Salt the slices and let them sit for a little while.
Roast sesame seeds in a dry pan until light golden.
Remove the stalk from the chili pepper and remove seeds using a pepper corer to reduce heat. Cut 1/4 of the chili into small cubes. This works best with a tomato knife.
Squeeze out excess water. Mix rice vinegar, sugar and chili cubes with a cup egg whisk until the sugar is dissolved. Mix cucumber slices and dressing and serve garnished with sesame seeds.