Lamb's lettuce with oranges and mozzarella di bufala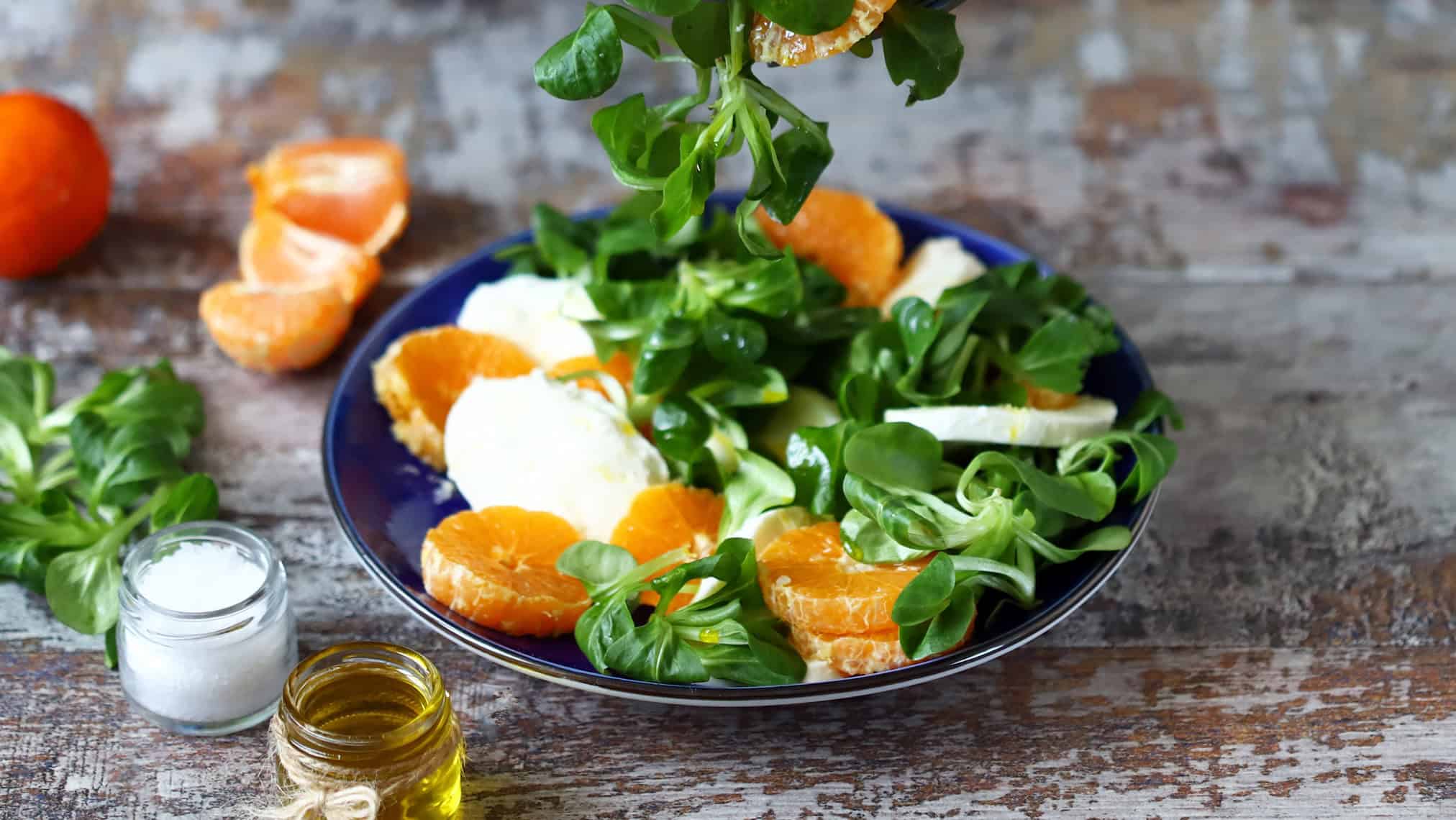 If you're in a hurry: A healthy low-carb lamb's lettuce is not only delicious, but also super refreshing thanks to the addition of fresh oranges and mozzarella! We explain why certain ingredients are beneficial and we also give useful tips! Let's go!
80g lamb's lettuce
20g sunflower seeds
250g mozzarella di bufala
2 oranges
2 tbsp whine vine vinegar
2 tsp honey
3 tsp olive oil
Salt, Pepper
0,3 tsp chili flakes
This recipe takes little effort.
Clean lettuce under cold running water and dry it very well. In the meantime, roast the sunflower seeds in a pan (without adding any oil) until they are golden brown. Set them aside.
Peel oranges. Cut the orange fillets into pieces. Drain the mozzarella di bufala and cut into slices.
Why choosing Mozzarella di bufala? Mozzarella di Bufala is made from the milk of Italian Mediterranean buffalo. It is a traditional Italian product and tastest way better than the regular mozzarella which is made from cow's milk.
Tip: Our grapefruit knife is suitable for hollowing out the oranges!
The orange can be cut with the paring knife!
For the dressing: Mix vinegar and honey by using a whisk. Add olive oil. Season with salt, pepper and chilli flakes. Mix dressing with lamb's lettuce, pieces of orange, mozzarella di bufala and seeds in a salad bowl. Et voilà!
Tip: For serving, we recommend our two-piece salad servers Spirit made of high-quality, brushed stainless steel.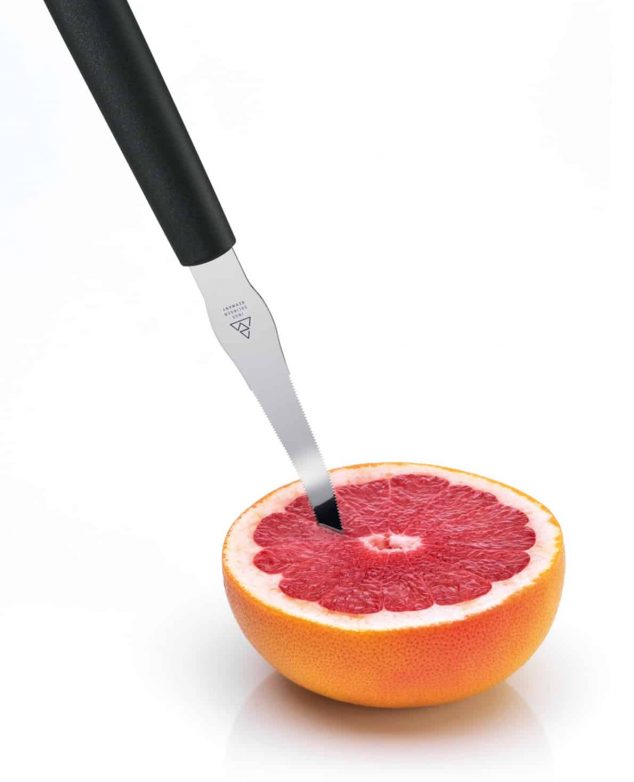 Our product recommendations
11,90€ – 12,30€

Inkl. MwSt.