Apple-crumble with vanilla ice cream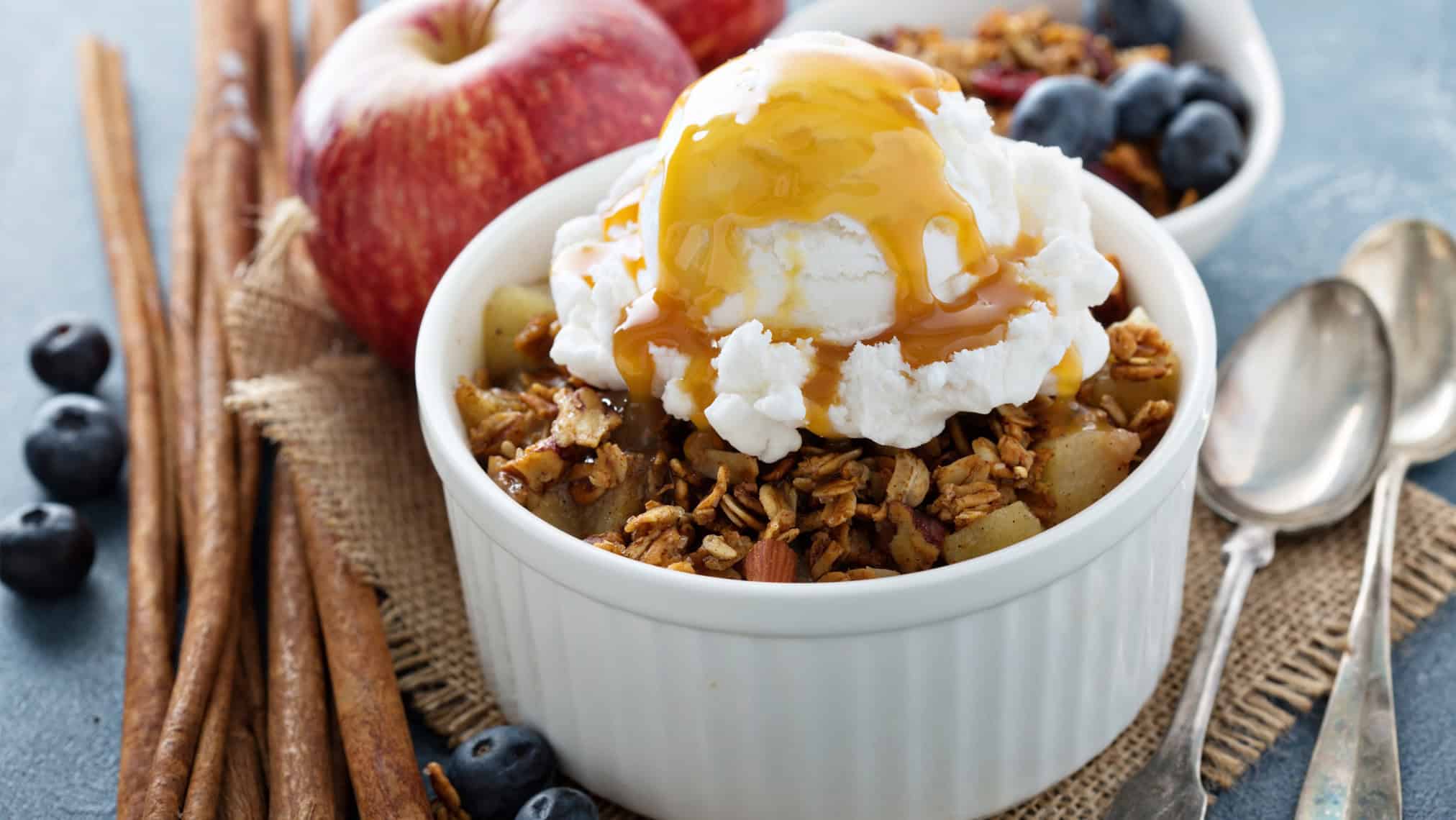 Apple season has started! As always, we present a quick but delicious recipe! Juicy apple pieces, lots of crunchy and crispy sprinkles, plus a refreshing scoop of ice cream! What more do you want?
4 apples (approx. 1 kg)
2 tbsp lemon juice
1 pack of vanilla sugar
½ teaspoon cinnamon
For the crumble:
160 g flour
100 g brown sugar
1 pinch of salt
100 g butter
some butter for the molds
vanilla ice cream
This recipe takes low effort.
Core, peel and quarter the apples. Now cut them into 1 cm cubes. Mix the apple cubes with lemon juice, vanilla sugar and cinnamon. Put everything aside. Preheat the oven up to 200 degrees (convection: 180 degrees) and grease 6 small molds (Ø approx. 8 cm). If you don't have molds, you can also use cappuccino cups!
Now mix the flour, brown sugar and salt in a bowl. Add the butter in small cubes. Knead everything with your hands until you get a crumbly dough
Spread the apple cubes in the molds, filling them up to the edge (as they will collapse a little while baking anyway). Then cover with the crumble. Put in the oven and bake for about 20 minutes.
Finally, a scoop of vanilla ice cream on top!
If you prefer, you can also sprinkle with powdered sugar instead of serving with ice cream.