Pumpkin soup with ginger, coconut milk and lemon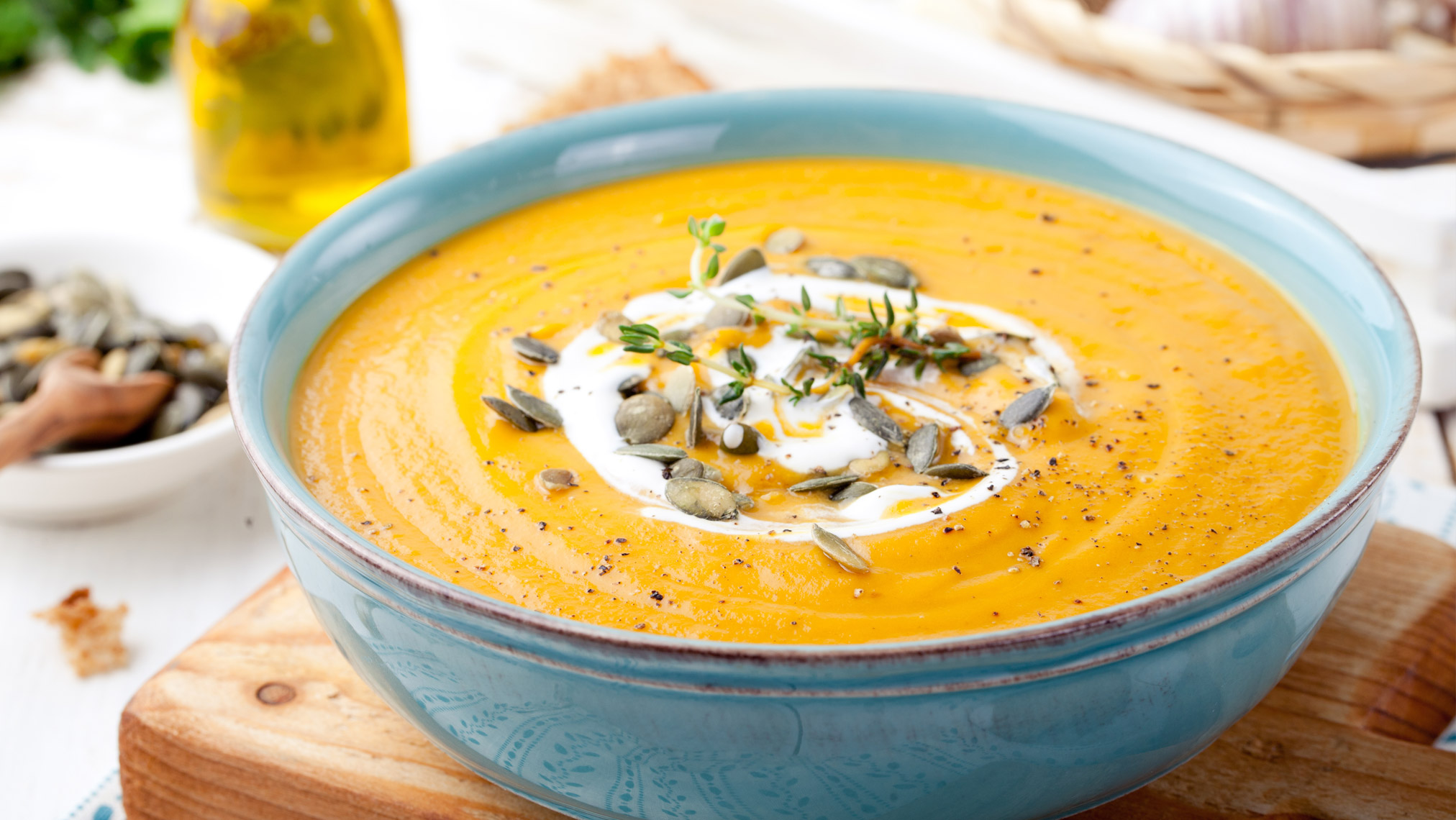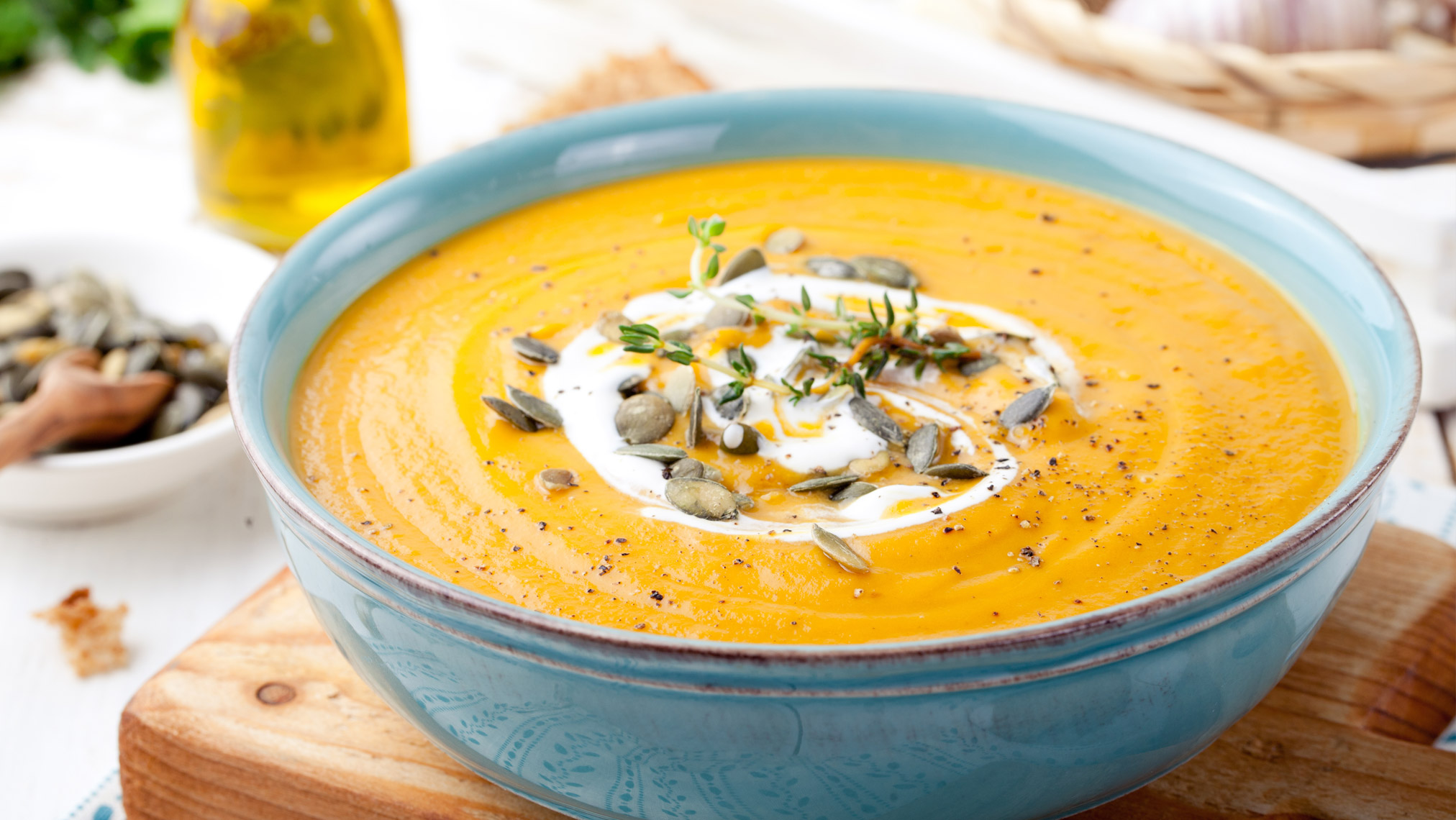 We show you how to make a super delicious pumpkin soup with yummy ingredients – in only 30 minutes! Make yourself comfortable and enjoy this autumn flavored dish!
600 g carrots, peeled & weighed
1 onion
ginger (about 5cm)
2 tbsp butter
1 liter of vegetable stock
500 ml coconut milk
salt and pepper
soy sauce
1 lemon, squeezed
coriander greens for garnish
pumpkin seeds
This recipe takes little effort.
Cut off the pumpkin stalk and cut the Hokkaido in half with a sharp knife. Now remove the seeds with a fruit spoon. Now cut the pumpkin into cubes. Grate ginger. Peel the carrots, peel the onion and dice both. Then sauté with the ginger in butter.
Pour in the broth and cook for about 10 to 15 minutes until soft. Then puree very finely, if you like, pass through a sieve.
Then stir in the coconut milk with a whisk or mixing spoon, season with salt, pepper, soy sauce and lemon juice and warm up again.
Finally, garnish with fresh coriander leaves and pumpkin seeds. Et voilà, the pumpkin soup is ready!
4,20€ – 12,50€

Inkl. MwSt.