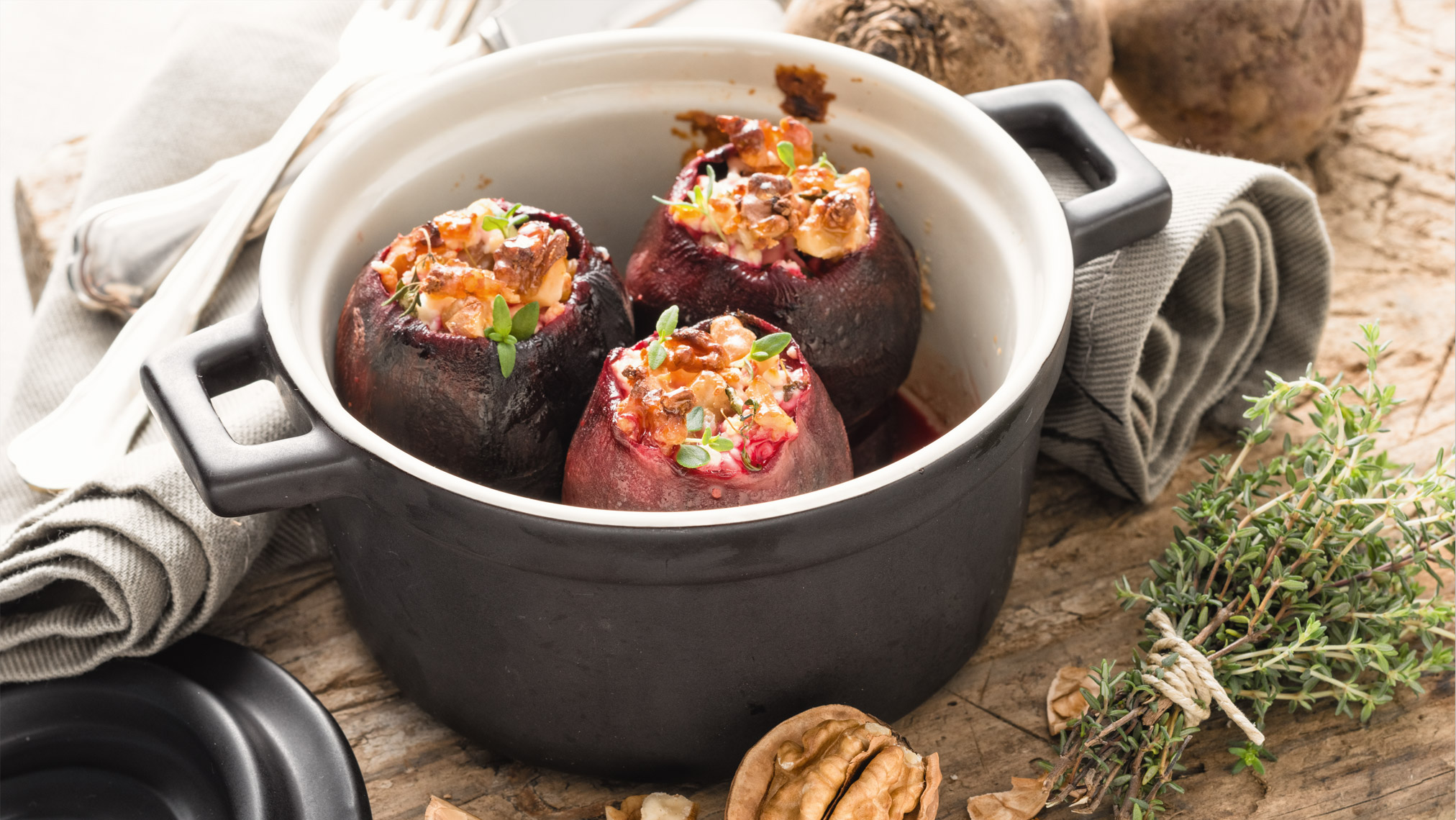 This surprising combination of stuffed beetroot with salty and creamy cheese works on the barbecue just as well as in the oven and makes an interesting starter for 4. Or served with a side of Couscous it is a vegetarian main course for two.
4 boiled beet root
150g feta or goat's cream cheese
1 tbs finely chopped parsley
6 tbs parmesan
salt
freshly ground black pepper
10 minutes preparation + 15 minutes cooking time
This recipe takes medium effort.
Cut a lid from the beet roots and hollow out using a triangle Deko Twister. Leave a 1cm / 0.5 inch thick bottom.
Tipp: If you like to use fresh beetroot boil it in salted water until soft. You do not need to peel it. When using peeled beetroot make sure you wear protective gloves to avoid stains.
Mix feta or goat's cheese with finely minced parsley and season with salt and frechly ground black pepper. Stuff beetroot with cheese mixture and place in a geased oven prrof dish. Princle with grated parmesan.
If you prepare the dish on the barbeque make sure your dish is suitable. When in doubt use an aluminium grill tray.
Tipp: Is using feta the stuffing may not need additional salt.
Preheat oven to 180°C / 350°F  (160°C/320°F convection mode). Alternatively prepare your grill  for indirect medium heat. Grill stuffed beets until the parmesan becomes crisp and golden brown.