Asparagus-Quiche with salmon and spinach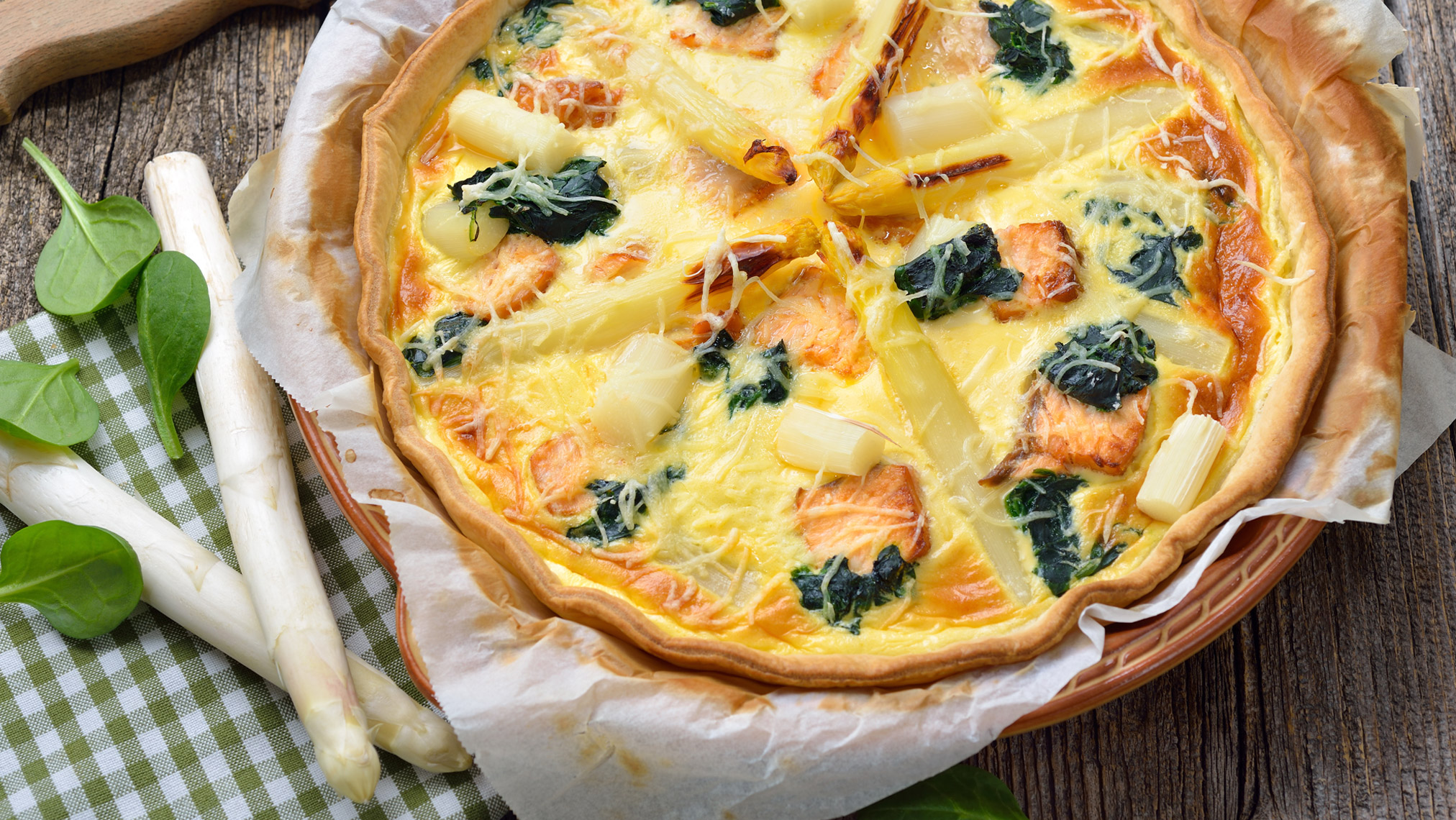 We love asparagus! That is why we show you another delicious recipe which can be prepared quickly! Quiche is a specialty of French cuisine. Our quiche contains fresh and delicious ingredients and is therefore a culinary delight!
For the base (28 cm Ø):
1 Egg
150 g Butter
1 Pinch of Salt
125 ml Water
300 g Flour
Baking Paper
For the topping:
200 g white asparagus
50 g spinach
150 g salmon fillet without skin
Parsley
3 eggs (Size M)
150 ml milk
Pepper
Salt
Grated cheese, e.g. Gouda or Cheddar
30 minutes preparation + 30 minutes baking
This recipe takes little effort.
Mix all the ingredients until you get a proper dough.
Cover the dough into cling film and put it into the fridge for about 30 minutes.
While the dough is in the fridge, peel the asparagus and cut the ends. Then cook the asparagus in a saucepan filled with salty water for about 7-10 minutes, depending on the thickness. Wash the salmon, pat it dry and cut it into bite-size pieces. Cut the asparagus as well into pieces after cooking.
Line the tart pan with baking paper and add the dough.
Chop the parsley. Mix eggs and milk, season with salt and pepper. Mix in the parsley. Spread asparagus, spinach and salmon on the tart base. Pour the egg-milk over and bake everything in the preheated oven (E: 200 ° C / fan oven: 175°C) for about 30 minutes until the quiche is firm.
Sprinkle some grated cheese over the quiche for the last 10 minutes of the baking time. Yummy!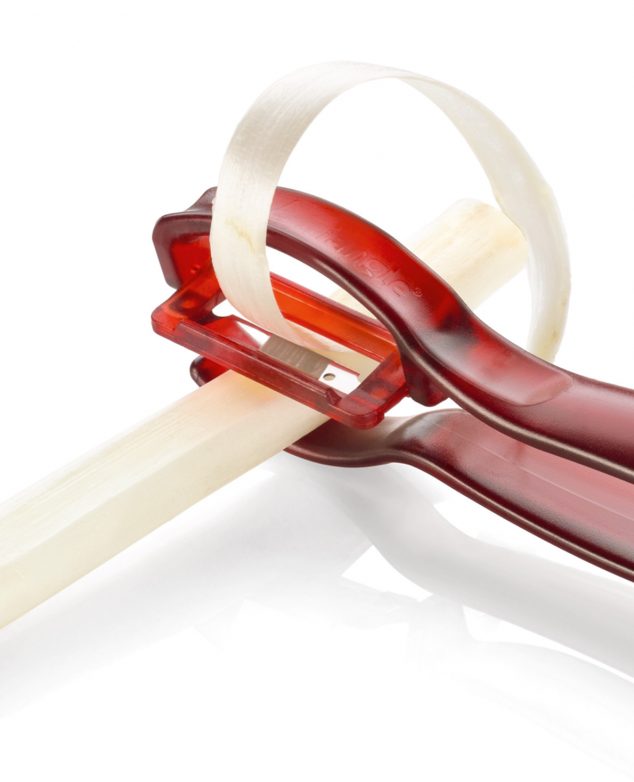 35,50€ – 53,00€

Inkl. MwSt.