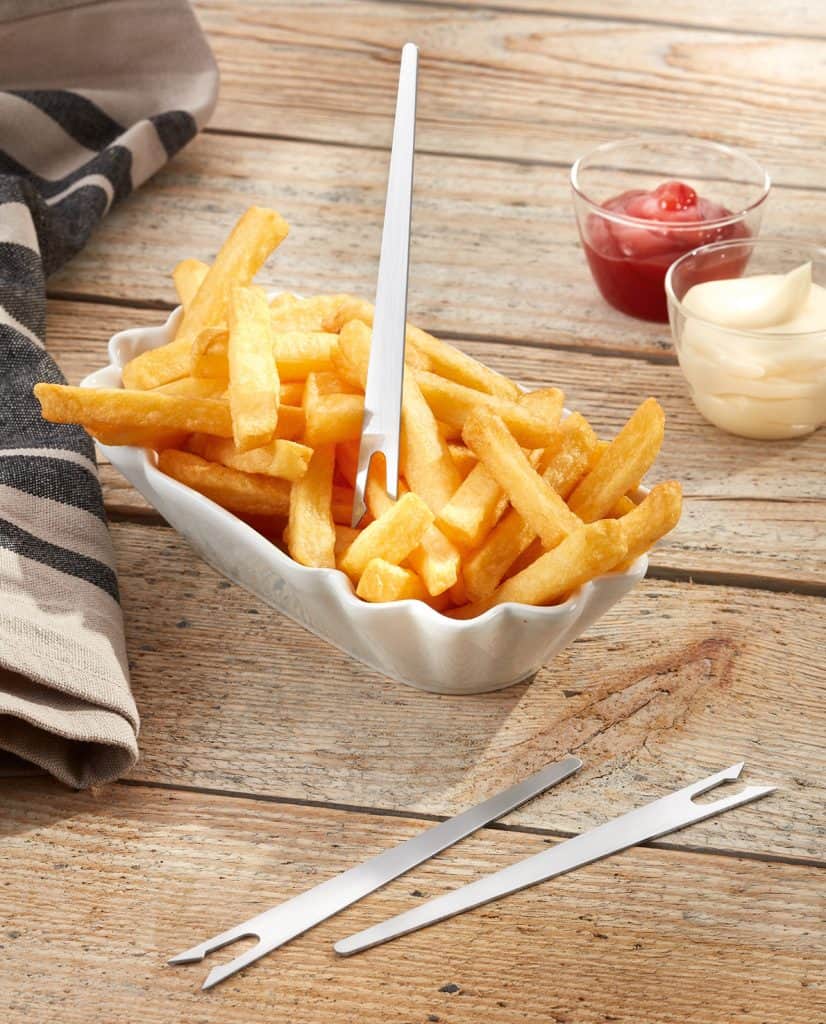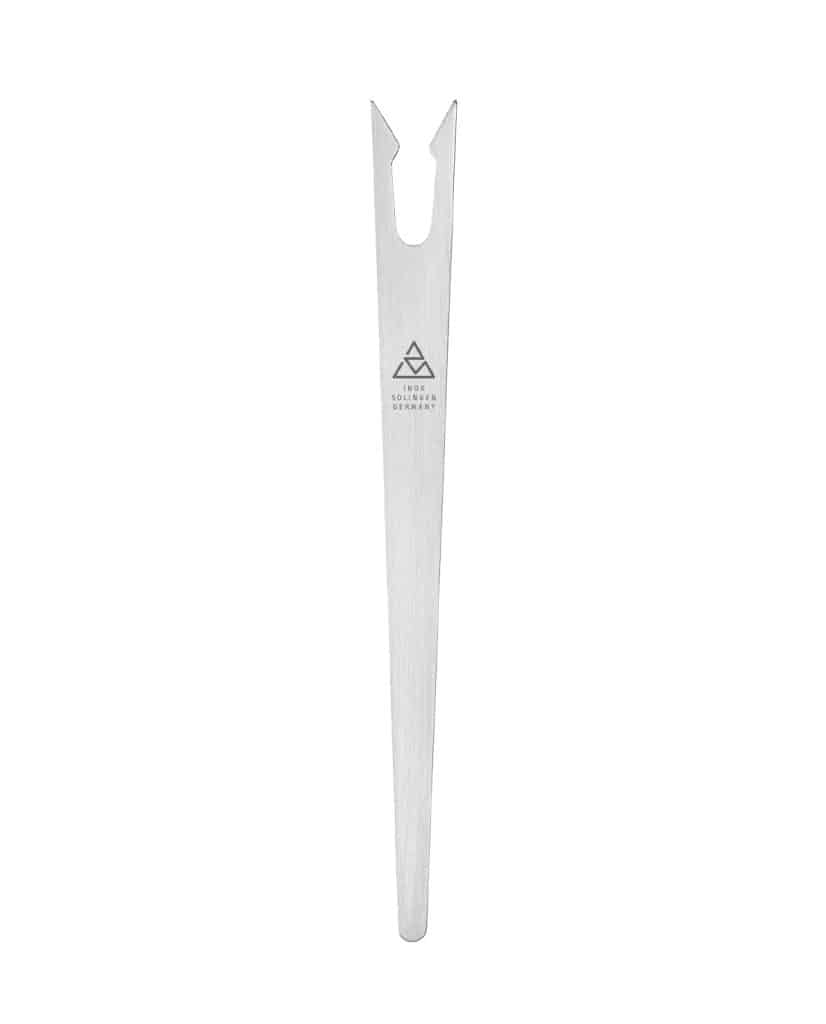 Upcycled Forks – a real Less Waste product
Less Waste 
Our triangle upcycled forks are a real "Less Waste" product. They are made from the punched slots of our turners and thus use material that would otherwise have to be recycled and remelted.
The Upcycled Forks are ideal as french fries forks, but also for pies, olives or cheese. Made from stainless steel, they are even more sustainable than their wooden counterparts as they are non-disposable and can be easily cleaned in the dishwasher.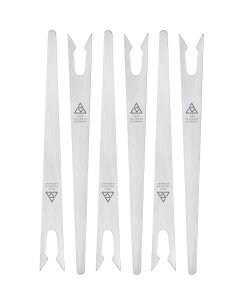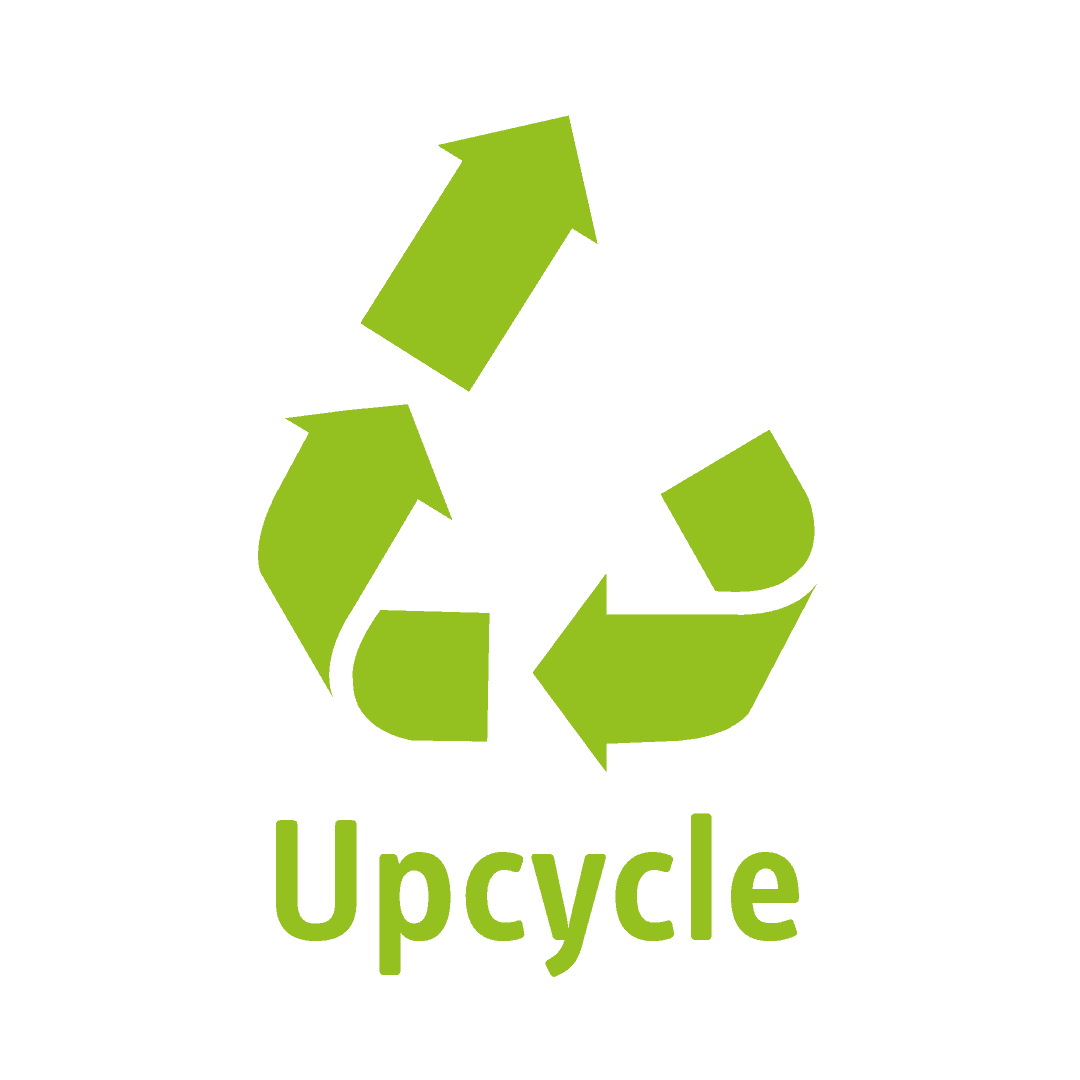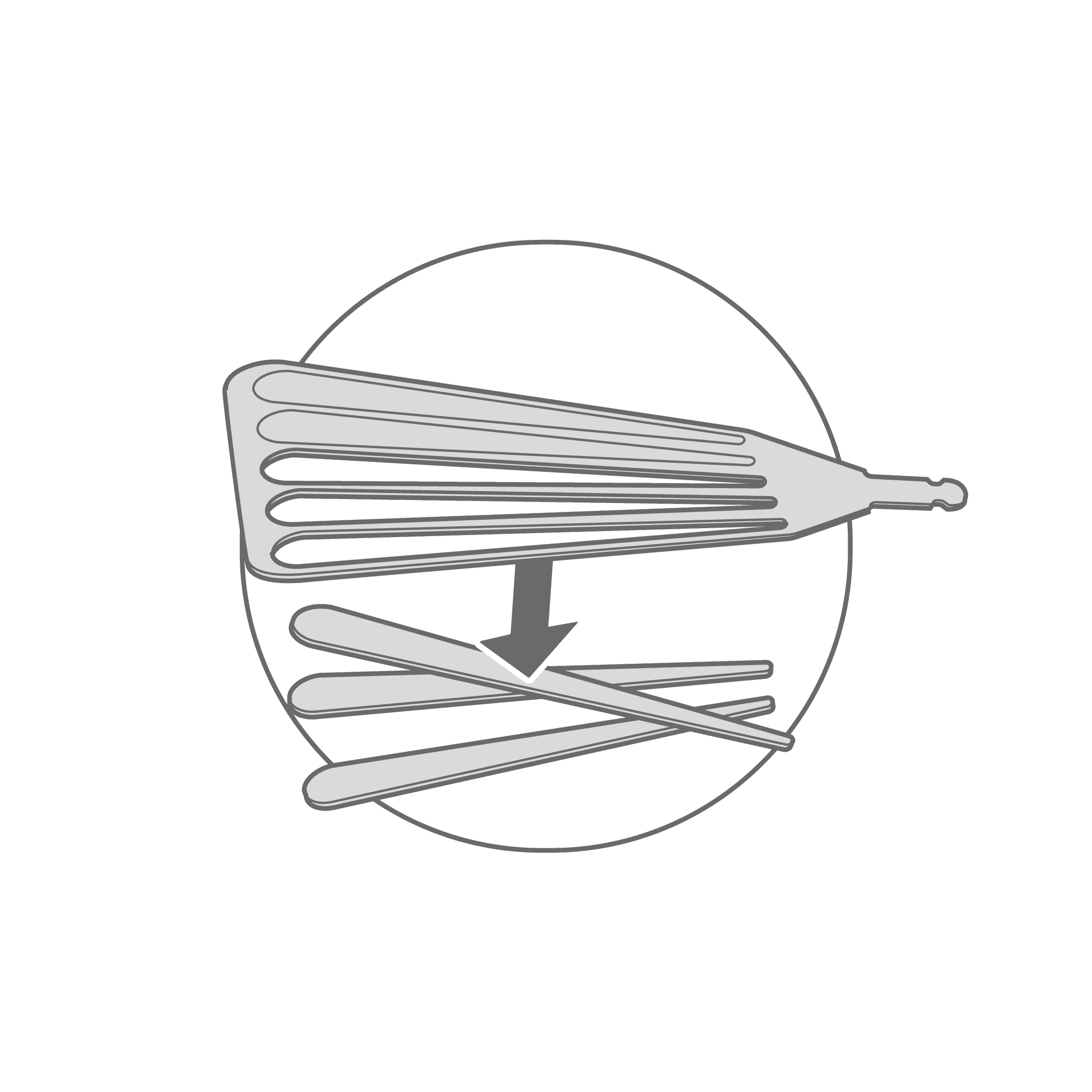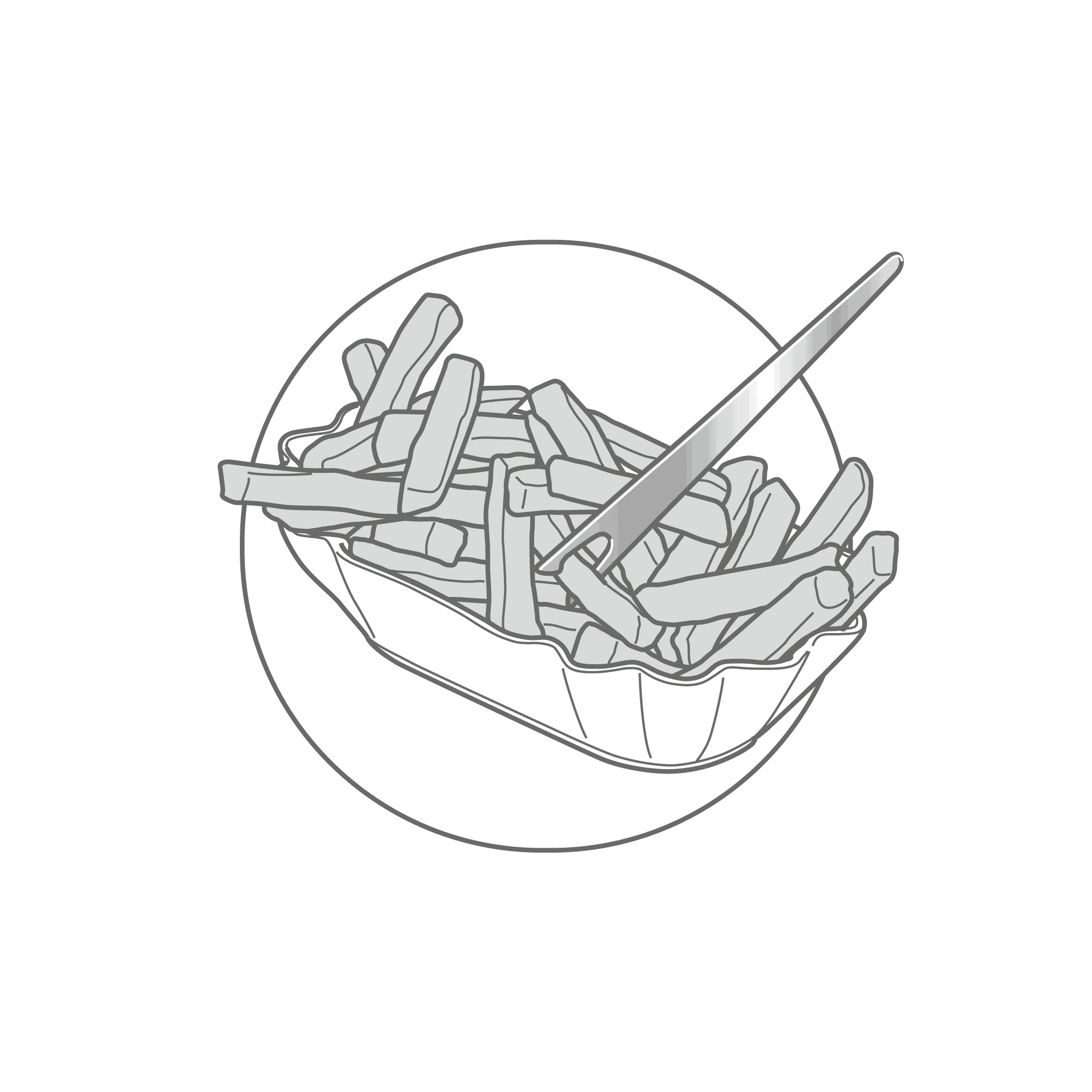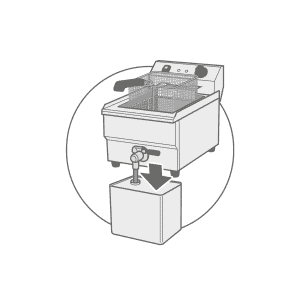 01-02
When our turners are made, slots are punched out of the hardened blanks.
03
Prongs are punched into the wide side of the punching scraps before we polish the edges to turn them into forks.
04-05
The used frying fat from the fries is recycled and serves as a raw material for our GreenGrip plastic granules.
06
The granulate are then used to make GreenGrip handles, e.g. for our turner Spirit.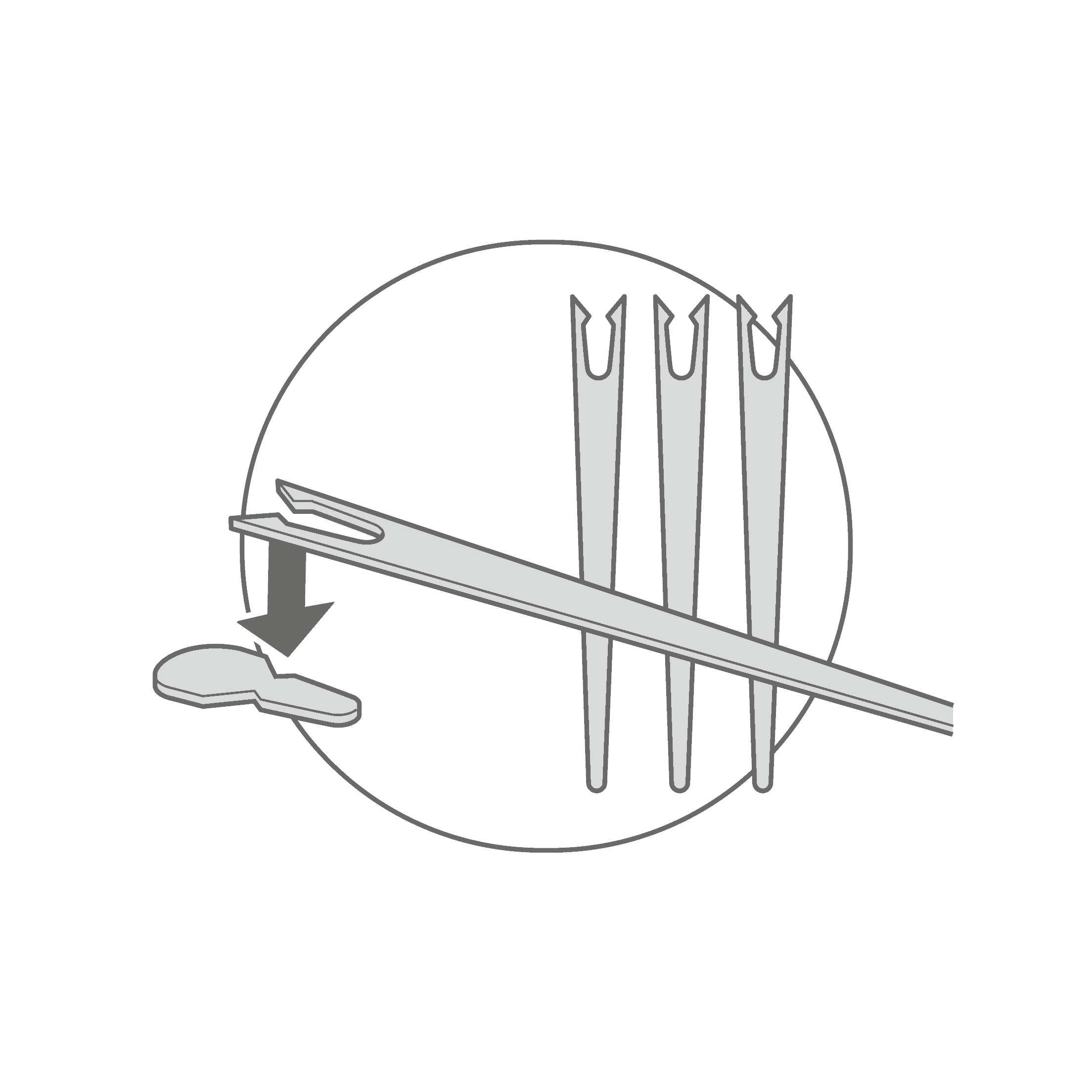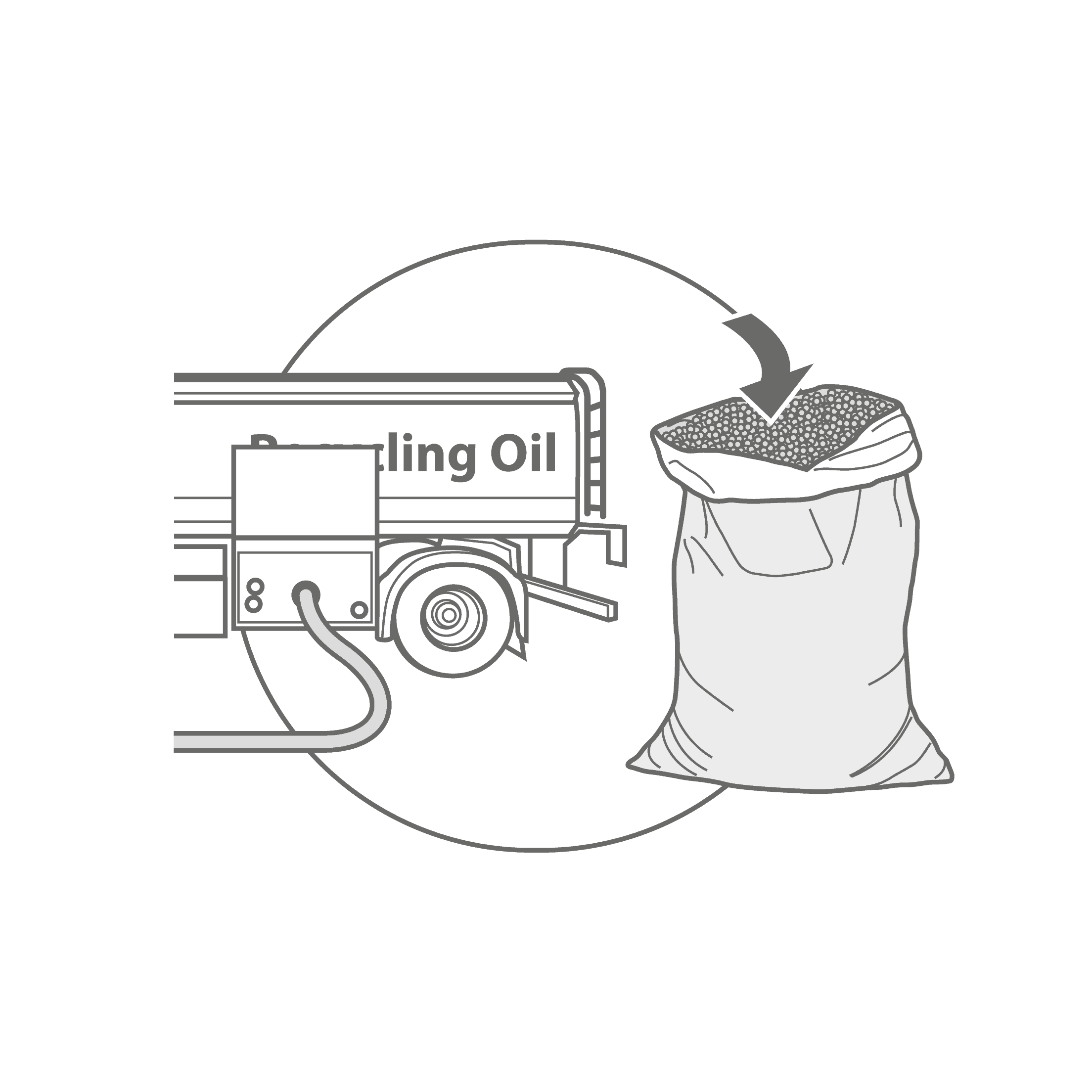 Our product recommendations
18,30€ – 22,90€

Inkl. MwSt.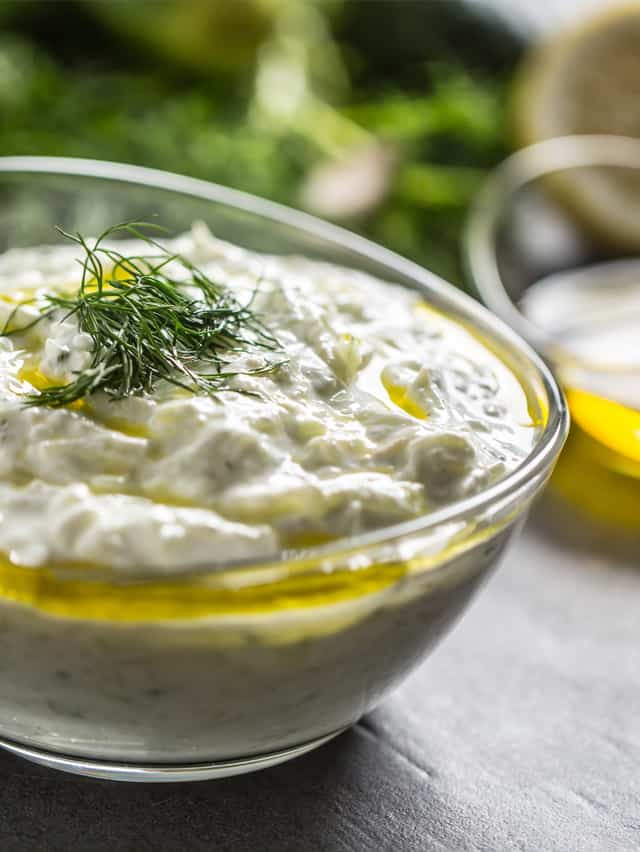 Tzatziki – the Greek classic
Cucumbers, Greek yoghurt and garlic - get the summer flavour! Tzatziki goes perfectly with meat, fish, [...]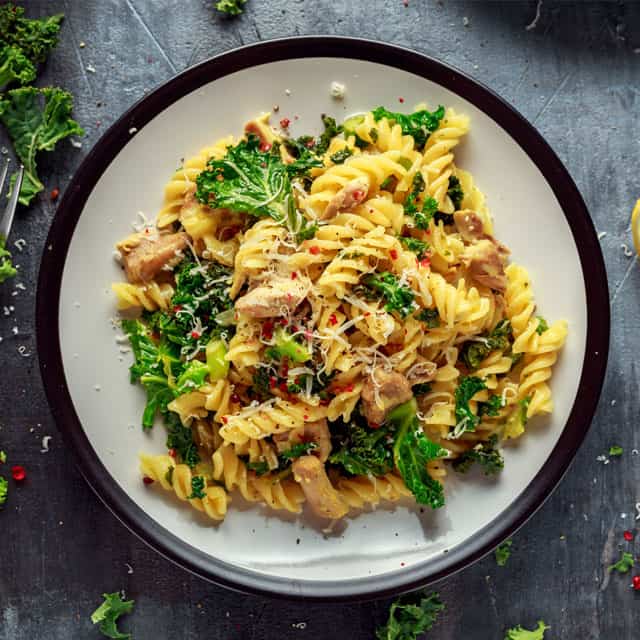 Fusilli pasta with savoy cabbage and chicken
The winter is not over yet: savoy cabbage season is still on! Savoy cabbage contains [...]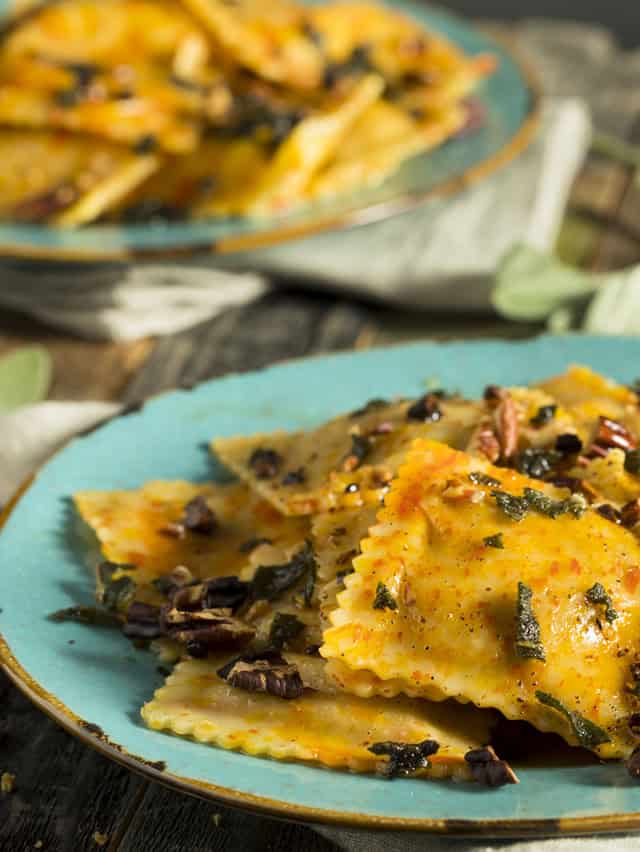 Pumpkin ravioli with sage butter and walnuts
Pumpkin season is not over yet! There are plenty of vitamins, minerals and fiber in [...]