What is GreenGrip?

By introducing the brand GreenGrip triangle unites products made from sustainable plastics. Depending on the use, production process and product, different plastics with different compositions are used. What they all have in common is the resource-conserving approach to nature and the use of renewable raw materials.
GreenGrip products are in no way inferior to our regular products in terms of food safety, dishwasher suitability, durability and feel. Care, handling and hygiene remain just as safe and convenient as with conventional plastic.
GreenGrip plastic for "Spirit" kitchen tools

The GreenGrip used for handles of the Spirit series is a 98% bio-based plastic with 40% wood content. To produce this plastic, bio-propane is obtained from old edible fats and a biopolymer is produced from it. For example, old deep-frying fat finds a new, permanent use. This synthesis takes place in a refinery using the mass balance process.
Then 40% wood fibres are added to the plastic to increase its volume and save plastic. This happens in southern Sweden, where the wood fibres are a waste product of the wood and paper industries. The resulting plastic granulate is delivered to Germany, where it is processed into handles for various kitchen tools in Solingen.
The supply chain of our plastic is fully traceable and ISCC Plus certified (International Sustainability & Carbon Certification).
The wood fibers used come from FSC-certified woods, the extraction of all raw materials and the production steps take place in Europe, i.e. without the addition of palm oil. So we also keep an eye on the transport routes.
Overall, we save around 80% CO2 compared to a freshly produced, petroleum-based plastic.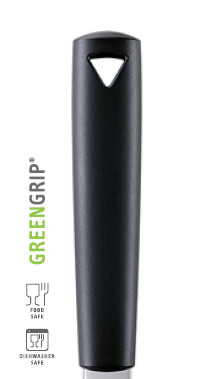 Does that mean that you get a handle made from wood and old cooking oil?

Not yet.
Our GreenGrip bio-based plastic is manufactured using the mass balance process. This means that the refinery produces raw materials for conventional, petroleum-based plastic as well as for our edible oil-based plastic. If you wanted to keep both production circuits separate, you would either need two refineries or you would have to thoroughly clean the systems every time you change production. For reasons of economy and resource conservation, neither of these makes sense, because the proportion of bioplastics in total production is still rather low.
If, for example, 90,000 litres of crude oil and 10,000 litres of edible fat are delivered to the refinery and processed in one day, 100,000 litres of mixture are created. In accordance with the mass balance process, 90% of this mixture is sold on as conventional plastic and 10% as bioplastic. This case is similar with green electricity.
With the purchase of bioplastics, we are increasing the demand for such resource-saving processes and are thus making an important contribution to increasing the proportion of recycled, plant-based oils in plastics production. So that one day the demand for bio-based plastics will be great enough to run our own bio-refineries and ultimately make the use of fossil resources superfluous.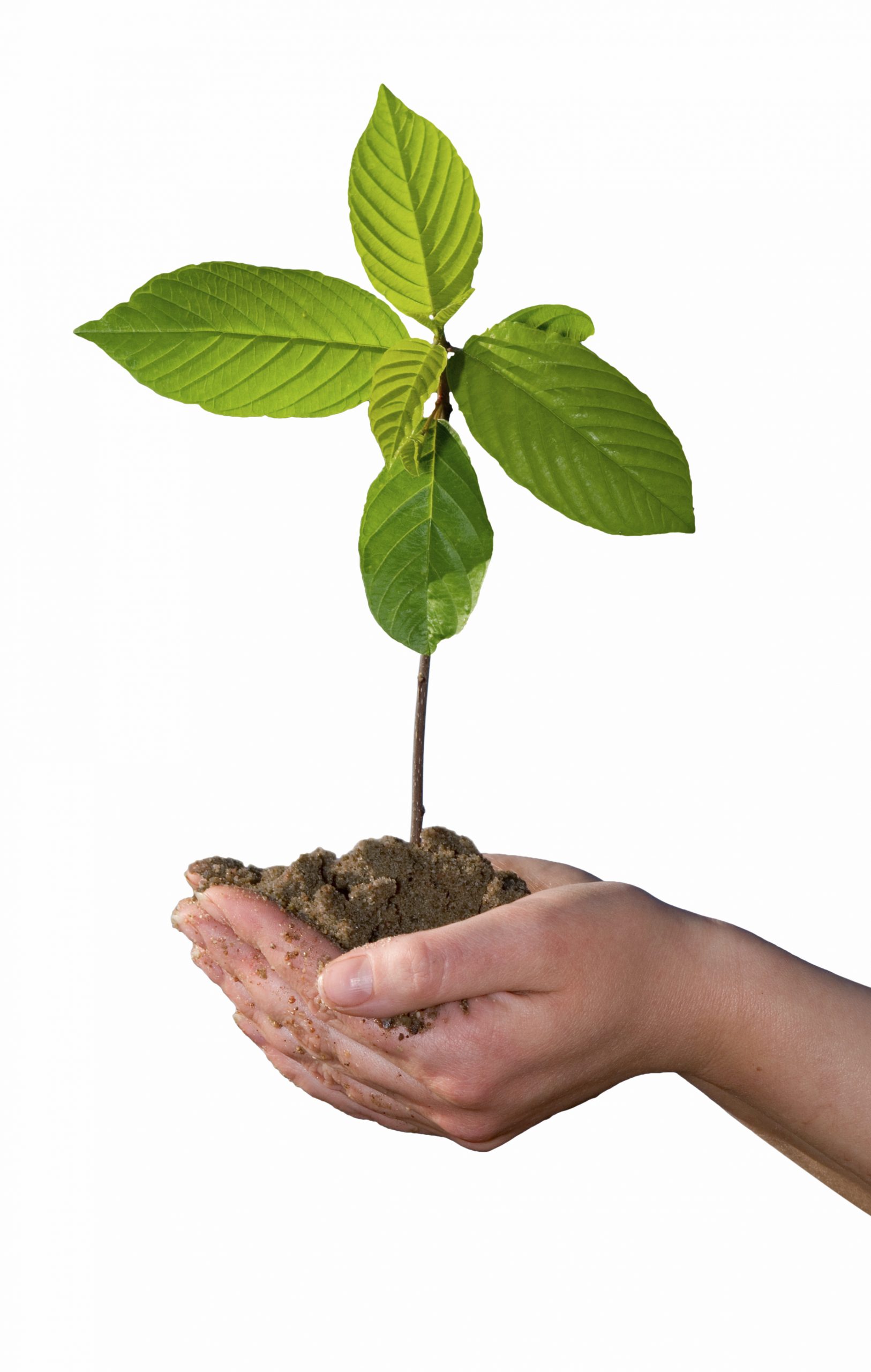 Our product recommendations
11,90€ – 12,30€

Inkl. MwSt.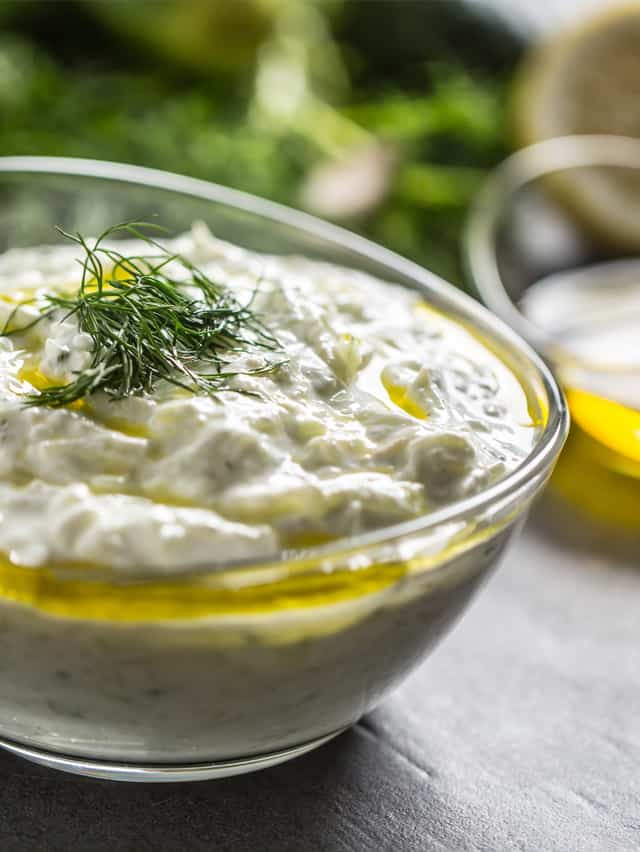 Tzatziki – the Greek classic
Cucumbers, Greek yoghurt and garlic - get the summer flavour! Tzatziki goes perfectly with meat, fish, [...]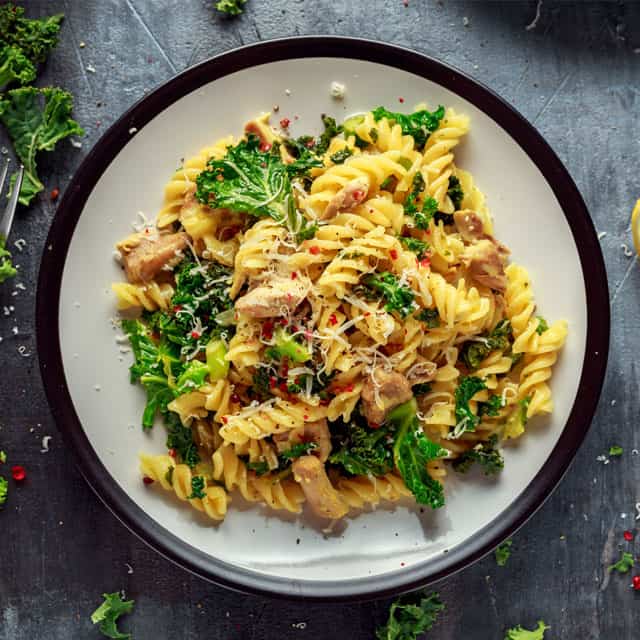 Fusilli pasta with savoy cabbage and chicken
The winter is not over yet: savoy cabbage season is still on! Savoy cabbage contains [...]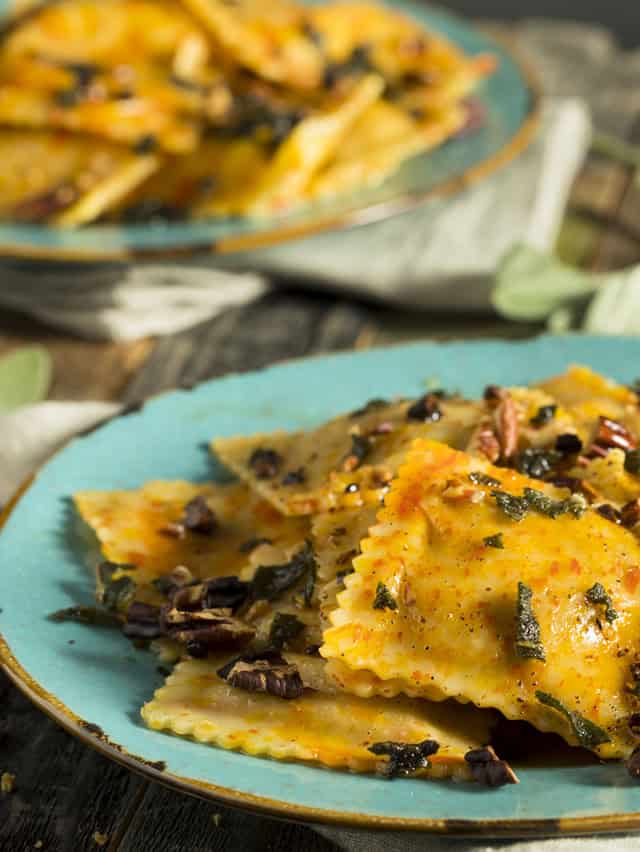 Pumpkin ravioli with sage butter and walnuts
Pumpkin season is not over yet! There are plenty of vitamins, minerals and fiber in [...]